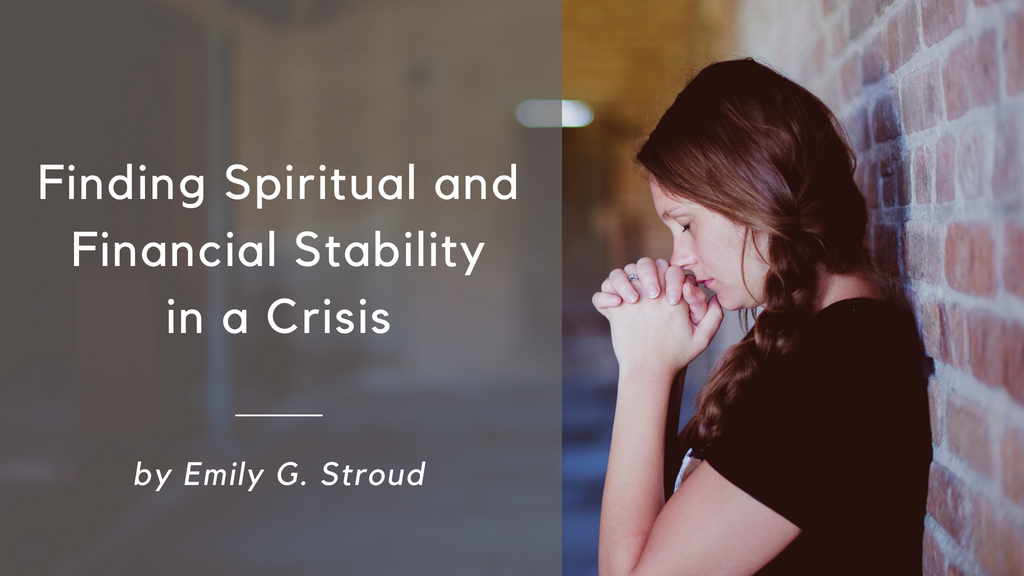 In December 2001, my parents went to a holiday party with friends. During the party, my father gradually became extremely dizzy and nauseated. Fortunately, one of the other guests was in the medical field and knew that my father was on the verge of having a heart attack. My father thought his friend was overreacting, but his friend rushed him to the emergency room. Doctors confirmed that my father needed triple bypass heart surgery and would definitely not be leaving the hospital any time soon.
And for the first time in my life, I experienced the frightening reality that I might lose my father.
"You can feel secure, even in the midst of cataclysmic changes, through awareness of My continual Presence."
Jesus Calling, March 24
Fortunately, my father's surgery was a success. He eventually recovered, but it was a very long journey. We are incredibly grateful he was still alive and with our family.
I'm a financial advisor, and over the years, I've counseled many people on how to manage their personal finances. I always tell my clients, "It's best to plan for the worst-case scenario, and hope for the best-case scenario."
Because the reality is we don't know what the future holds.
About eight years ago, my family started to notice my mother's short-term memory was declining. Though she was very active, she began to show signs of confusion. After many visits to doctors, specialists, and taking numerous tests, eventually she was diagnosed with dementia.
Before my mother got sick, I encouraged my parents to purchase a joint, long-term-care insurance policy that would provide benefits for them both if either ever needed extensive medical care. It's insurance no one ever hopes to use, but I knew it was more cost-effective to purchase a joint policy rather than an individual one that would provide benefits if only one person became ill.
After my mother received her formal diagnosis, she began collecting financial benefits from my parents' joint, long-term-care insurance. While it wasn't fun at the time, preparing for the worst while hoping for the best has made a world of difference in my parents' quality of life. Even through my mother's illness, the cost of her medical care has not depleted their assets.
But more importantly, my mother's medical crisis has not depleted my parents' spiritual bank account, which they've been shoring up for decades.
Their relationship with the Lord has given them more peace about the future than any dollar amount could provide. Even today, my mother would tell you that she's the most blessed woman on earth. She has two grown children who love and adore her and eight healthy grandchildren. She loves God with all of her heart, mind, and soul. She's the picture of grace during a difficult trial.
Though her health has been declining, I've enjoyed watching the blooming legacy of faith my mother has left to our family. She's the one who gave me my first copy of Jesus Calling. At the time she gave it to me, I was looking for a devotional that would give me daily encouragement and scripture to meditate on each day. It still amazes me how the daily scripture always seems to coincide perfectly with current issues in my life. I still keep this precious book on my nightstand.
I'm grateful God has given me the tools to help my parents and others mitigate financial burdens that can arise unexpectedly. But I'm even more thankful He's given me a family of faith to help me navigate this life and prepare for the next.
---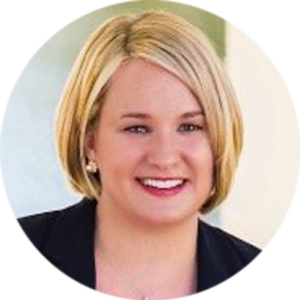 Emily Stroud is a Registered Representative at Cambridge Investment Research, Inc. and owner of Stroud Financial Management, Inc. To learn more about Emily and her advice, tips, and encouragement on how to live your best financial life, visit emilygstroud.com and Facebook.com/EmilyGStroud, and check out her new book Faithful Finance: 10 Secrets to Move from Fearful Insecurity to Confident Control.
Securities offered through Cambridge Investment Research, Inc., a Broker/Dealer, and Member FINRA/SIPC. Investment Advisor Representative, Cambridge Investment Research Advisors, Inc., a Registered Investment Advisor. Cambridge and Stroud Financial Management, Inc. are not affiliated.