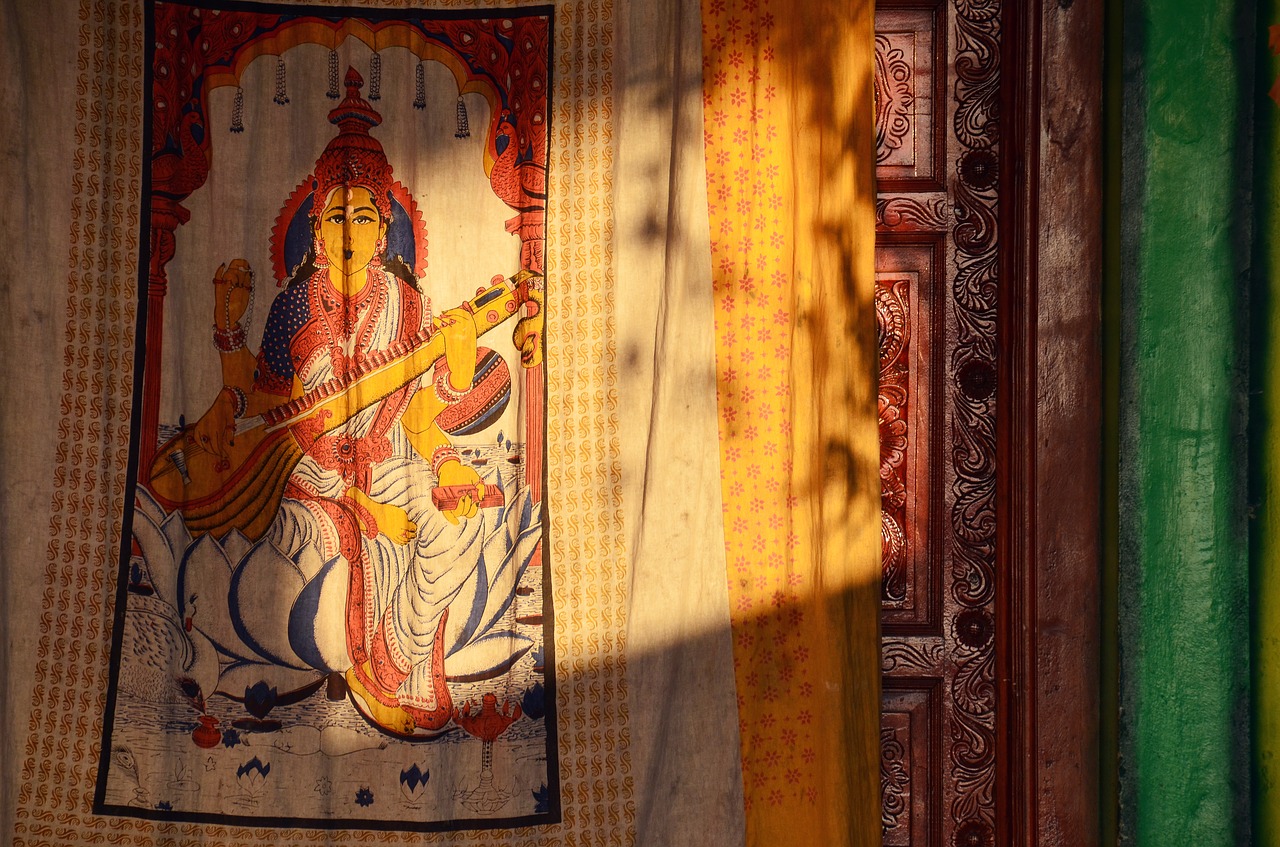 MUMBAI, India – Hindu activists in India are demanding a Catholic school erect a statue to the Hindu goddess of wisdom.
On Oct. 25, A 30-member delegation from Bajrang Dal – a militant rightwing Hindu group – served a 15-day ultimatum to the Christ Jyoti secondary school in Satna, in the state of Madhya Pradesh. They want the school to install a statue of Saraswati, one of the most important goddesses in the Hindu pantheon.
Father Augustine Chittuparambil, the manager of the school, said the group is claiming that the school removed a statue to the goddess that was already on the campus, calling it an "absolutely false accusation."
"Christ Jyoti School is approaching its golden jubilee year. It is a Christian Catholic school run by Satna diocese," he told Crux.
"There were no statues or photos of Saraswati installed in the school. This is a fabricated story with vested political interests. They have given me 15 days of time to install statue," he said, adding they warned that there would be "strong" action taken if it wasn't done.
Chittuparambil pointed out that the school serves the community without discrimination, and that out of 3000 students, only about 50 are Christians.
Father Paul Varghese, the Education Secretary for Diocese of Satna also said the accusations were "fabricated and false."
"We have only one statue in our campus that was of Jesus, other than that that no other statue was placed in the campus," he said.
Bishop Joseph Kodakallil of Satna said since there was "no idol before … there is no question of re-instalment."
"It is fully and knowingly provoking the peace loving people to fight with the fundamentalists. We also consider this provoking is a part of their planning to disturb other schools as [elections] are near. We will never concede to their demand," the bishop said.
Bajrang Dal is associated with the Rashtriya Swayamsevak Sangh (RSS), a Hindu nationalist group. The RSS is also related to the Bharatiya Janata Party (BJP), which has ruled India since 2014. Madhya Pradesh is also ruled by the BJP.
Hindu nationalists often accuse Christians of using force and surreptitious tactics in pursuing conversions, often storming into villages and leading "reconversion" ceremonies in which Christians are compelled to perform Hindu rituals.
These pressures on Christians, which also affect Muslims and other religious minorities, are part of what observers describe as a broad program for the "saffronization" of India under Prime Minister Narendra Modi, meaning an attempt to impose Hindu values and identity while squeezing out rival faiths.
Father Maria Stephen, the public relations officer for the Catholic Church in Madhya Pradesh, said the latest incident in Satna was "an unfortunate event."
"The violence against Christians started three months ago. Enforcing other religions to follow one religion is against constitution. It is an attempt to spread hatred and creating division in the society. I strongly condemn this act of interference," he told Crux.
Archbishop Leo Cornelio, the emeritus archbishop Bhopal, said religious minorities are being threatened in the country.
"These are anti-social elements who are doing these things. They are challenging our minority rights and trying to put pressure on us with false allegations, through these anti-social methods," he told Crux.
"We have to take a clear stand and appeal to higher authorities. These are not people with any authority," he said.
Join Our Telegram Group : Salvation & Prosperity