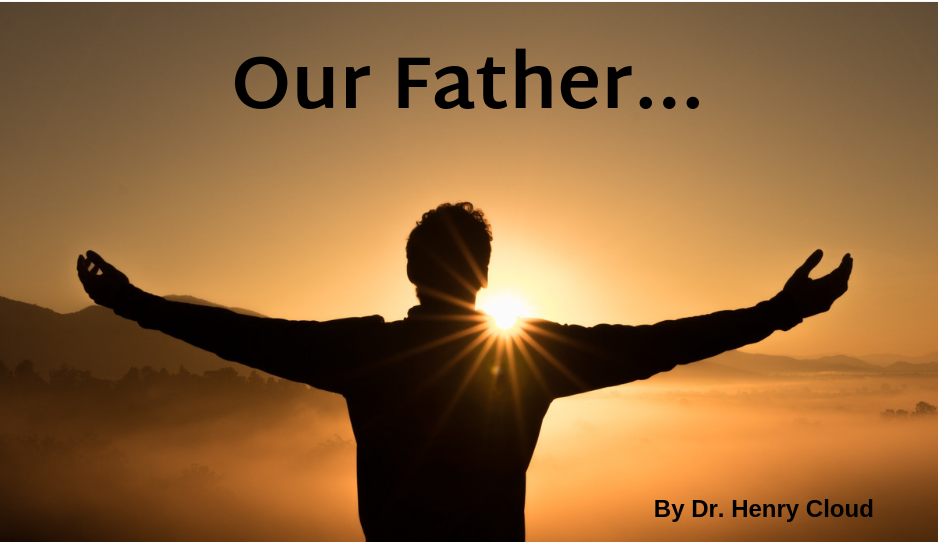 "I am a shield for all who take refuge in Me. When you feel afflicted or afraid, come to Me and say: 'Lord, I take refuge in You.'"

Jesus Always, June 16
"Our Father Who Art In Heaven." This is how the Lord's Prayer begins …acknowledging that we have a "Father in Heaven."
When God tells us that He is
our Father, and we really grasp what that means, it opens the door to not only
great benefits, but also great healing from the pain that many have experienced
at the hands of their earthly fathers, who sometimes were not the best.
Fathers are important…and key to our lives. And as a psychologist, I can tell you that some of the most difficult scenarios that people deal with and have to heal from have to do with their earthly fathers who did not do their job. At the same time, some of the greatest gifts I have seen in people's lives come from fathers. The good news is that once we enter into a relationship with God as our Heavenly Father, He is a Father who will never fail us. Let's look at how that happens.
Fathers Provide
First, fathers provide. While we have all heard of deadbeat dads, God is not one of them. He promises to meet our needs, and even anticipates those needs. As Jesus said about prayer, "for your Heavenly Father knows your needs before you even ask" (Matthew 6:8). He anticipates what we need, and provides for those needs in due time.
Fathers Protect and Guide
"Because he loves me," says the LORD, "I will rescue him; I will protect him, for he acknowledges my name. He will call on me, and I will answer him; I will be with him in trouble, I will deliver him and honor him." Psalm 91:14-15
Secondly, fathers protect and guide. Those who have had good earthly fathers know that feeling of having someone strong who can protect them. God promises to protect us and to be a source of refuge in times of trouble. I know in my own life, when trouble comes, I love having the comfort and confidence that no matter what it looks like, there is a Father who is there to help me in times of danger and trouble.
Fathers guide by providing wisdom, experience, and the little nudges that push us to the next level. I remember when I was just beginning my career and had no clue which way to go. I continually held to the promises of God. I was going into a field that my earthly father had no experience in and could not really help me. But when I turned to God, it was literally amazing what He provided in guidance and wisdom. He continually connected me to the next door I needed to walk through, the next opportunity I needed to embrace, and the next piece of information or knowledge that I needed to obtain. He knows what we need, and He can and will provide.
Fathers Love and Encourage
For as high as the heavens are above the earth, so great is his love for those who fear him; as far as the east is from the west, so far has he removed our transgressions from us. As a father has compassion on his children, so the LORD has compassion on those who fear him; for he knows how we are formed, he remembers that we are dust. Psalm 103:11-14
And then, fathers love and encourage us. A father's love is empowering: a father's push, a father's loving acceptance provides strength to not give up, to persevere, and even to face failure. There is something about knowing that a father loves us that can empower and inspire to the next level. I remember one study of the brains of gifted math students who, in a timed math competition, had their brains hooked up to brain scans. There were two groups, one who had a supportive father and one who had a critical non-supportive father. When their father's name was subliminally flashed on the screen during the competition, the brains of the ones who had supportive fathers spiked to higher performance, while the non-supportive-father group experienced brain shut-down when their father's name came up! A father's love and encouragement have real impact on life performance.
God is that kind of supportive Father, always pulling for us to win. He promises to lift us up, encourage us, love us, and forgive when we fail. Who among us does not need a Father like that—one who is always there to lovingly support and forgive—one who does not criticize when we fail, but empowers us to win.
Our Heavenly Father is Perfect
Our Heavenly Father is perfect and can provide for us in ways that our earthly fathers could not, or would not. This is news that can ground our souls. But what about the "gap" you might have experienced in what your earthly father was supposed to provide and what actually happened? What does God have to offer if your earthly father has let you down?
For those who have been either
neglected or hurt by their own fathers, God will answer that need in several
ways.
A father to the fatherless, a defender of widows, is God in his holy dwelling. God sets the lonely in families… Psalm 68:5-6a
First of all, He wants a relationship with you. He longs for it! He is "jealous" for it! So turn to Him for the love, protection, guidance, wisdom, and forgiveness that He freely offers to you. Bathe in it, walk in it, feed upon it. He will be a "father to the fatherless."
Secondly, He will give you earthly fathering as well. As Psalm 68:6 says, He will "put the lonely in families." One of the most incredible healings that God provides is giving us His family, the Body of Christ, the Church, to be the family that many missed out on and did not have. I have seen countless adults healed from their father wounds through the love of a friend, mentor, or spiritual father. They join a small group or a loving mentor provides "fathering" for their wounded soul that their own fathers did not give.
Each of you should use whatever gift you have received to serve others, as faithful stewards of God's grace in its various forms. 1 Peter 4:10
God literally puts gifts into people in His Body for the purpose of healing others. He asks people to be His arms and to pass out His grace, and love to others "in its various forms." That means guidance, love, mentoring, training, discipline, teaching, and all the things that we need from fathers are available to us from friends and people in support networks who love us. If you have missed out in your childhood, make sure that you find a good supportive network of good "fathers"—a local church, a therapist, a mentor, a teacher, a coach, a pastor or counselor. There are many forms, but the plan of God is not for you to go a lifetime without fathering. He will provide. Ask Him, seek for what you need, reach out, and don't give up until you find the healing that God wants for you. Take that step.
"The more of Me you have in your life—through staying close to Me—the more joyful you will be and the more I can bless others through you."

Jesus Always, June 15
So, this Father's Day, no matter what your experience with an earthly father has been, know this: you are not fatherless. God is there and He wants to be a Father to you—one who is far greater than our earthly fathers could ever be. At the same time, He wants to give you the earthly experience of fathering that you need as well. Ask Him to lead you to a good church or group where His people can give you what you need. My confidence is that He will provide for you.
God Bless!
---
Dr. Cloud is providing Jesus Calling readers with a special Boundaries offer.
Click here to learn more.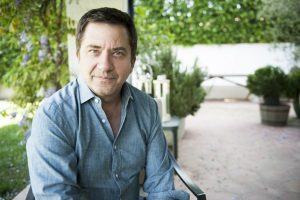 Dr. Cloud is an acclaimed leadership expert, psychologist, and best-selling author. His book, Boundaries For Leaders, was named in the top five leadership books of its year. As a graduate of Southern Methodist University, Dr. Cloud completed his Ph.D. in clinical psychology at Biola University, and his clinical internship at Los Angeles County Department of Mental Health. His philanthropic interests lie in homelessness in the inner city, as well as missions in the developing world. He lives in Los Angeles with his wife, Tori, and their two daughters, Olivia and Lucy.