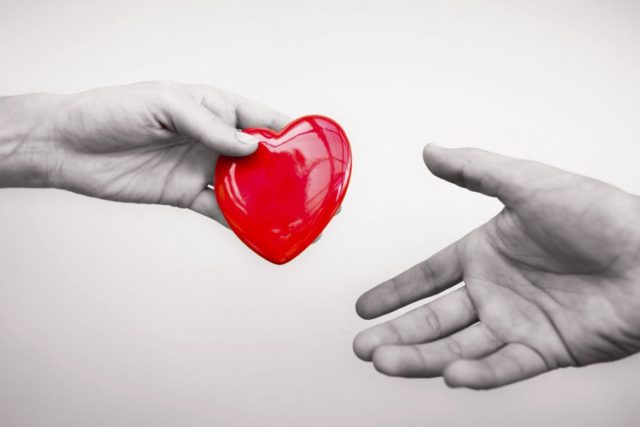 A correspondent writes:
I've never seen you treat someone uncharitably in a conversation, so my question is, how can I grow in that area so that I'm not allowing my approach to be a stumbling block to my interlocutor?
I have the intention to not stand in the way of truth with my approach but sometimes I fail and could use some practical tips.
Thank you very much! You are too kind!
Regarding being uncharitable, this is something we all have to wrestle with, and we all fail sometimes. "We all stumble in many ways. And if anyone does not stumble in what he says, he is a perfect man" (Jas. 3:2).
I try, in any statement destined for the public (whether spoken or written) not to say anything that I would not say to a person's face.
Getting in the habit of speaking charitably even when a person is not there probably has a spillover effect even when the person is there–i.e., I learn to keep the charitable speech filter on all the time, rather than turning it on and off. At least that's the goal.
I also try to put myself in the other person's position as much as possible. If I wouldn't want something publicly said to me, I don't want to say it to or about the other person.
In some cases, it may help to think in terms of other, closely related parties as well. For example, suppose I was in a conversation with a man and his wife and children also were present. There are certain things I would not want to say to him in front of those he cares about, lest I undermine him as a husband and father (the same thing would apply with the sexes reversed).
If I wouldn't want something said about me in front of my loved ones, I shouldn't say it to another person in front of his loved ones. Nobody should be mocked in front of those they hold most dear.
While these people may not be physically present for a conversation, in the age of the Internet, a person's loved ones could see the conversation–either live or after the fact–and even if they don't, the person's fans will see it, and people care about how they look and are made to look in front of their online followers.
So, the Golden Rule continues to apply: If I wouldn't want something publicly said about me, I shouldn't say it about someone else.
All of those are considerations that deal with the reasons not to be uncharitable, but there are also positive reasons to be charitable, which relate directly to one's own self-interest.
For example, my interlocutor himself is more likely to take me seriously and thoughtfully if he can see I'm being friendly and fair minded toward him.
And, if I'm in a public conversation and those observing it see that I'm clearly being charitable, they will think more positively of me and be more open to what I have to say.
(Conversely, if my interlocutor comes off as less charitable or uncharitable, the audience will correspondingly take a negative view of him and what he is saying.)
There are thus multiple reasons that favor a charitable approach, and by keeping these factors in mind and putting them into practice, the discipline of taking a charitable approach becomes a habit and second nature, though (especially with certain individuals) it can be a challenge and there can be lapses.
Of course, all this deals primarily with how one says something rather than what one says. It is a false charity if one shies away from telling truths that need to be spoken in a given conversation.
Going into minor or tangential matters can display a lack of charity (e.g., you can look like you are beating someone up or going down rabbit trails, even if you remain pleasant and calm), but the main truths that are relevant to a conversation need to come up, even if they are uncomfortable. Yet, with practice and discipline, they can still be spoken in a charitable way.
This is the first time I've tried to articulate some of these thoughts, but I hope they are helpful.
Join Our Telegram Group : Salvation & Prosperity