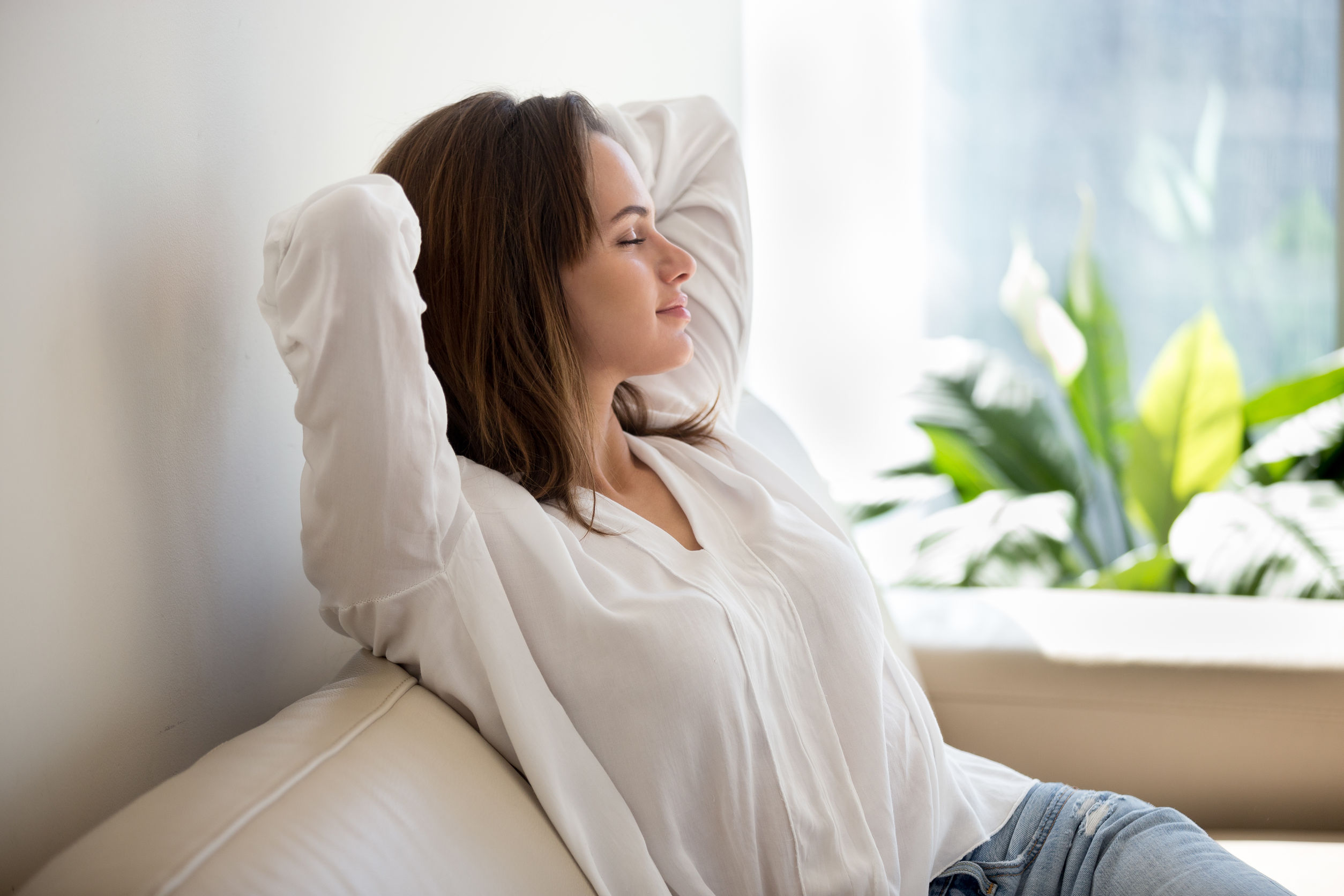 I have to tell you, just sitting down to write this post is refreshing. Personally, I had such a busy week last week (at the time of this post). I had my blog, coaching clients, a feature story interview, and an online women's event. While I am forever grateful and elated to be able to pour out to others (as many of you reading this are as well), after all of our work is done, we also need to find time for sweet rest.

Can I get an Amen?

Trust me. I know that we have to hustle and grind, do kingdom work (which I absolutely LOVE), engage with others, take care of those and things entrusted to us, but we also need to find sweet rest. In other words, we need to do the work and then cease from our labors. Genesis 2:2 reminds us, "On the seventh day God had finished his work of creation, so he rested from all his work."

Our heavenly Father, rested.

As creators of many things ourselves, we need to find rest after we work, sis. We need to find rest like Jesus did after He worked. Luke 8:22-23 says, "One day Jesus said to his disciples, 'Let's cross to the other side of the lake.' So they got into a boat and started out. As they sailed across, Jesus settled down for a nap."

How refreshing is that? A nap. Yessss! When was the last time you laid down for a nap, sis? I had one earlier today (Sunday). After church and brunch, I typically take a nap. It's my time to rest and recharge. Sometimes if I need one during the week, I'll do it.

Most who know me, know that I am a mover and a shaker. I don't mind the grind! (Haha…that rhymed) I wake up excited and ready to spend time with the Lord, but also to do what He has called me to do for the day. I start out by asking Him to order my steps in His Word and all that I need to do.

When you and I pray the very familiar and well memorized "Our Father" prayer, we are praying, "Lord, give us our daily bread." Which means, Lord, give us your Word and provisions today. But after we have done the work, guess what? We need to find sweet rest.

Here are a few ways that you can implement sweet rest into your week…
Relax with a journal, your bible, and a blanket
Take a long bubble bath or hot shower
Sip some hot or iced tea (slowly)
Put on some instrumental worship or nature/ocean sounds (check out YouTube)
Take a long drive (roll the windows down and enjoy the evening breeze)
Rest with a good book on the couch or bed
Buy some popcorn and a coke, and watch a good movie at home alone (or with family)
Take a full day off (plan for it)
Take a mini vacay away (with your family, hubby, or alone for a weekend)
Put together a puzzle or play a game on your phone
Take a walk, run, or bike ride
Be a kid again, go to the park, and take a swing or two (swing high)
Go and sit by the water (pool or lake)
Lay on your bed in the quiet and just breathe, relax (with no time limit)
Do any of these options sound refreshing to you? The key to finding this type of rest is saying, "The work is done. I am going to rest now." If God can do it, so can we, sister.

He is such a great example! And He wants to bless us with this beautiful rest. Psalm 23:2-3 says, "He lets me rest in green meadows; he leads me beside peaceful streams. He renews my strength. He guides me along right paths, bringing honor to his name."

So find sweet rest this week, sis. I know I am. My 90-Minute massage is scheduled! Amen.
Remember, Jesus is coming back soon! And those who endure unto the end shall be saved. So let's be ready from the Inside Out!

~Courtnaye
QUESTION: How will you find sweet rest this week? Let me know.
If you need prayer, please leave your prayer request in the comment section or you can email me directly at insideoutwithcourtnaye@gmail.com and I will pray for you. I'd love to hear from you.
Also, discover more resources from my ministry and find out more information about upcoming events and booking for your next conference or event by visiting www.courtnayerichard.com. Let's connect and let me know how this post ministered to you today! ~Courtnaye
*Grab my NEW book today! Visit www.courtnayerichard.com or Amazon to order! Thanks!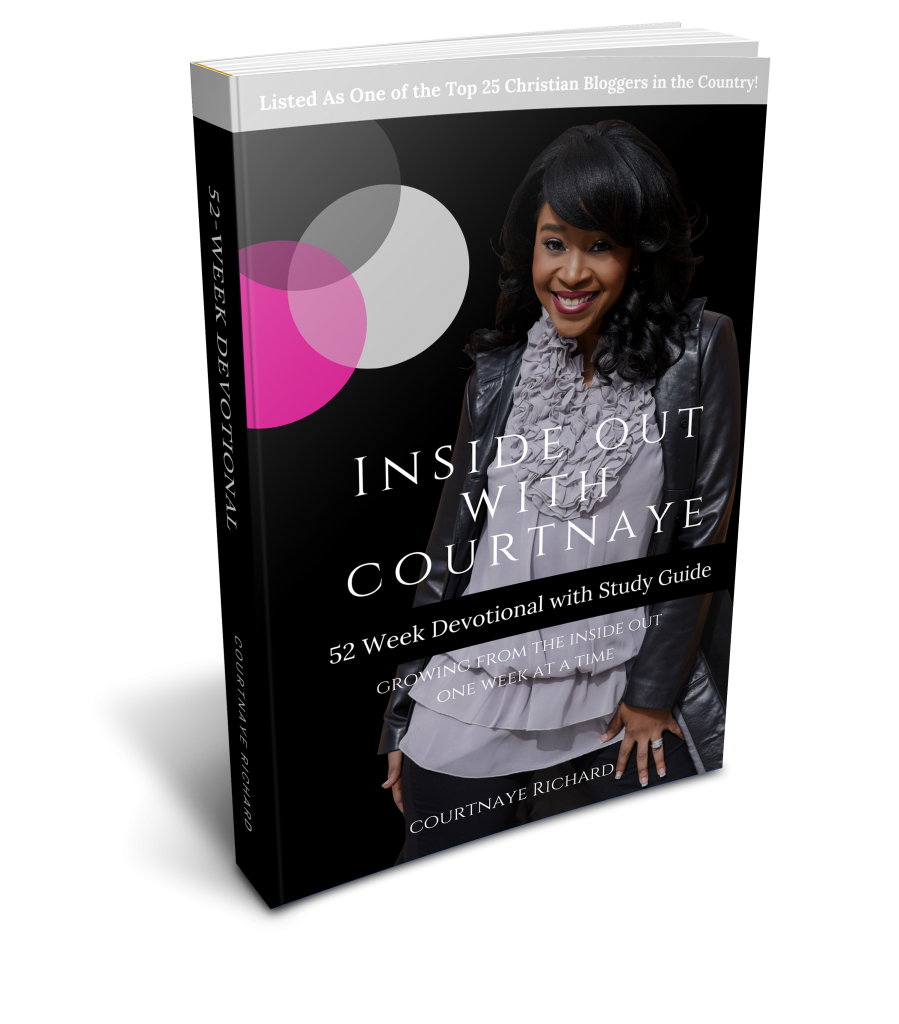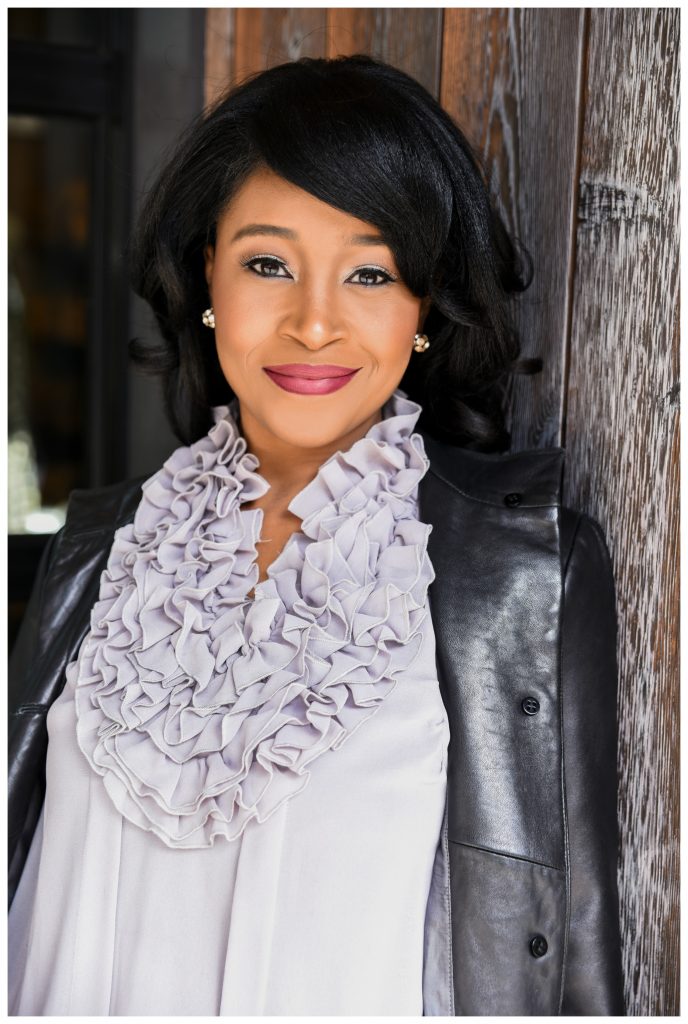 Courtnaye Richard is the founder of Inside Out with Courtnaye, a ministry that helps women grow in their walk with Christ from the heart and equips them to fulfill their God-given purpose. She is also the author of the book, IDENTIFIED: Knowing Who You Are in Christ and Moving Forward in Your Purpose. Courtnaye is married with three beautiful children and is a contributing writer for ibelieve.com, Women's Ministry Tools, speaker of a host of women's conferences, and her blog reaches thousands of women across the globe. She resides in the beautiful Texas Hill Country (outside of Austin, Texas).