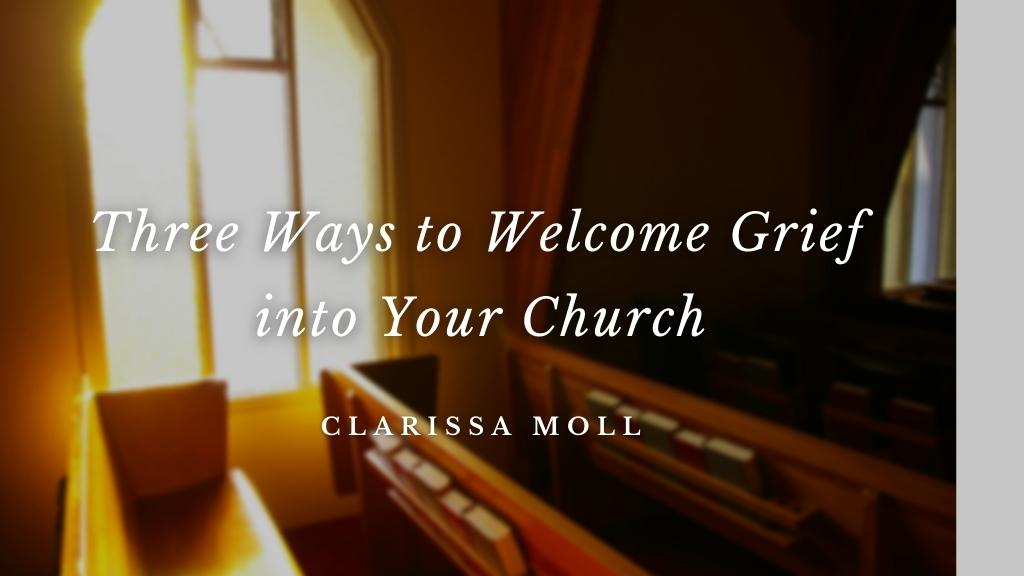 As the worship music swelled, my eyes filled with tears. It wasn't the first time I'd cried in church since my husband died; I was a pro by now. I knew exactly what to do. Look up at the ceiling to keep the tears pooled in my eyes. Smile and take a deep breath to keep them from dribbling down my face. And, at all costs, don't make eye contact. Don't let the grief get out of hand.
Before Rob's death, I'd cried from time to time in church when I was overcome with the beauty of God, when a Scripture passage touched my heart, or when I recalled afresh the precious treasure of the gospel. They'd always been happy tears. Nothing to be ashamed of. Worthy of being shared, like joyful tears at a wedding or birthday celebration.
These tears, though? They were borne of agonizing sorrow and dark grief. Who would welcome these in the pew?
As a Christian, I'd known for many years that God saved all my tears in his bottle (Psalm 56:8) and that Jesus wept at Lazarus's tomb (John 11:35). I'd heard often that God was "near to the brokenhearted" (Psalm 34:18, esv). Still, I wasn't exactly sure what that should look like when I crossed the threshold of my church's sanctuary each week. I didn't realize I could bring the fullness of my grief to church.
While there are many ways our congregations could become more grief-aware, I've come to believe that welcoming grief into our sanctuaries begins with us—the ordinary grievers. As we carry our various sorrows, we can step into worship confident that our whole, hurting selves are welcome in God's presence. Consider these three practical ways you can bring your grief to church, trusting that God will meet you and offer solace to your broken heart.
1. Bring Your Tissues
In my old New England church, boxes of tissues sit neatly at the end of every other pew. They speak a silent word of hospitality. Your grief is welcome here. As a widow, I appreciate these quiet acknowledgements of my sadness. The tissues aren't here as decoration; they're meant to be used. Whether you slip a pack in your purse or stuff a handkerchief in your pocket, bringing tissues to church can be a simple, tangible reminder that God welcomes your tears in His presence. As
you wipe your eyes, let your tissues remind you that Jesus understands what sorrow is like (Isaiah 53:3) and that He stands in solidarity with you in the midst of your suffering. More than that, through His death and resurrection Jesus has secured eternal hope for you. The tears you shed now will one day be wiped away forever (Revelation 21:4).
2. Look For Lament
I never noticed so much death in church until my husband died. Then, I began to see it everywhere. In the hymns we sang (most final verses are about death and resurrection). At the communion table. In Scriptures read each week before the sermon.
Folks in the pews might be squeamish about bringing up the topic on their own, but God made no bones about it. Understanding the weight of death was key to comprehending the gift of the gospel.
Once I attuned my ear to this oft-avoided topic, I felt more welcome to bring my grief to church. I suspect that looking for death and lament will comfort you, too.
As you pay attention to Scriptures and songs, observe the many places where death, lament, and grief are found. How do you see God's Word make space for the full range of emotions you feel? Where do you notice broken people welcomed by Jesus? Where are loved ones, the communion of saints, mentioned? Let the common language of earthly sorrow and longing found in Sunday worship create a spacious place for you to bring yours openly to God.
3. Grab A Hand
Have you ever felt alone in a crowd? Grief on Sunday mornings can make you feel that way—lost in a sea of people who have no idea what you're going through. You stand shoulder to shoulder singing, trying to hold it together, not wanting to be a burden.
Grief may be lonely, but it doesn't need to be isolating. If you're feeling burdened by your grief at church, go ahead. Reach out and grab a hand.
As the apostle Paul encourages the Galatian church, "Carry each other's burdens, and in this way you will fulfill the law of Christ" (Galatians 6:2, NIV), and his admonition is still relevant to us today. As believers in Jesus, we are called to carry each other through sorrow and suffering, embodying the self-giving love that Jesus displayed on the cross.
How do we welcome grief to church? We acknowledge that we need help bearing up under our sorrows. Like Peter reaching out in desperation toward Jesus as he sank into the lake, we reach out our hands to each other. A warm hand in ours reminds us that, like Jesus saved Peter from drowning, He can save us, too.
---
About the Author
ABOUT THE AUTHOR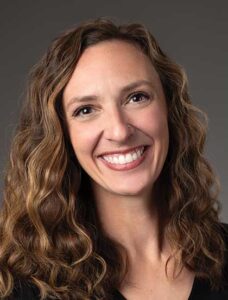 Clarissa Moll is an award-winning writer and podcaster who helps bereaved people find flourishing after loss.
Clarissa's writing appears in Christianity Today, The Gospel Coalition, RELEVANT, Modern Loss, Grief Digest, and more. She cohosts Christianity Today's Surprised by Grief podcast and hosts The Writerly Life, the weekly hope*writers podcast. She holds a master's degree from Trinity Evangelical Divinity School and is a frequent guest on podcasts and radio shows.
Clarissa lives a joyful life with her four children and rescue pup, calling both New England and the Pacific Northwest home. Find her on Instagram at @mollclarissa or at clarissamoll.com.
Join Our Telegram Group : Salvation & Prosperity