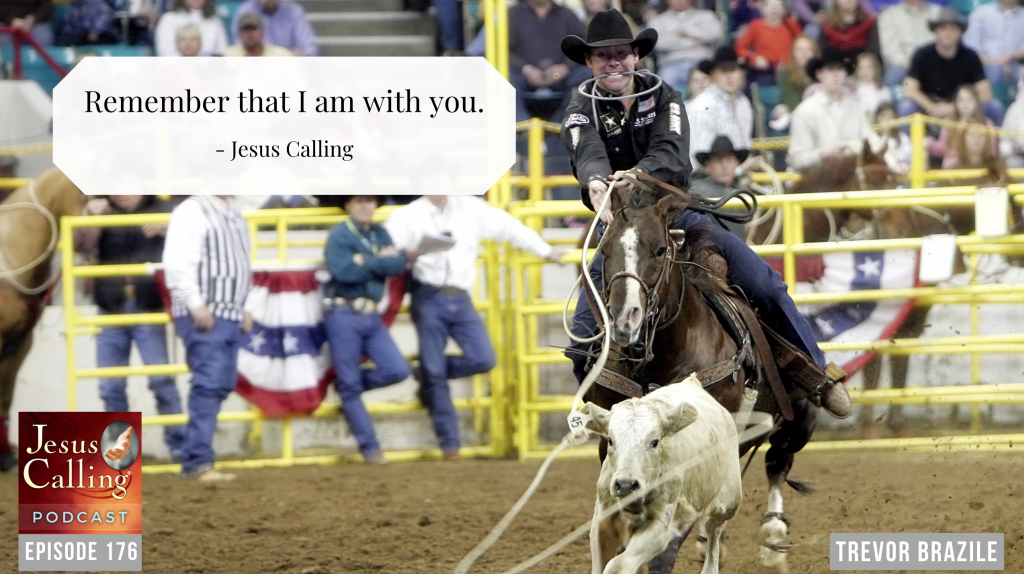 God never leaves our side, no matter what. On today's episode, 24-time PRCA rodeo champion Trevor Brazile shares how bull rider Cody Custer helped him rededicate his life to Jesus, and why he is instilling strong cowboy values of honor, respect, and faith into his children. Christian music artist Zach Williams shares how God reclaimed his story as a struggling rock star and transformed his life toward creating a different kind of music, touching more lives than Zach could have ever imagined—thanks, in part, to a surprise collaboration with Dolly Parton. Both Trevor and Zach show how God stuck by them in good times and bad, even if they didn't feel His presence, and how they honor Him by using their platforms to spread His love to others.
Trevor: I want to be careful that people know where my blessings come from, because if you line all the successful rodeo athletes [up], I'm gonna live like the shepherd boy, David. And I think to this day, that's why I was chosen, because everybody could see that it wasn't all athleticism, it wasn't all self-done—that God had His hand on me my whole career.
Through Life's Ups & Downs, There Is Jesus: Trevor Brazile & Zach Williams – Episode #176
Narrator: Welcome to The Jesus Calling Podcast. Today we feature interviews from two men who have realized that through all their ups and downs, Jesus has always been with them: rodeo champion Trevor Brazile and musician Zach Williams. Trevor Brazile is an American rodeo champion who competes in the Professional Rodeo Cowboys Association. He holds the record for the most PRCA world champion titles with 24 wins. In 2018, Trevor announced he would be taking a break from doing professional rodeo full-time to devote more time to his family and his business endeavors. Brazile attributes his success not only to hard work and dedication he has put toward his sport, but has recognized God's hand in being elevated to a level where he can connect with a large audience about his faith. We caught up with Trevor and his son Treston live at the National Finals Rodeo, right before Trevor won his 24th championship.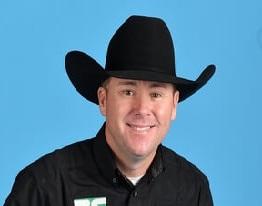 Trevor: My name is Trevor Brazile. [I'm a] 23-time world champion cowboy. I'm a professional cowboy. That pretty much sums me up.
Treston: I'm Treston Brazile and I'm Trevor's son.
Trevor: I grew up in the Panhandle of Texas, on a feedlot, with my dad being a feedlot manager and my mom being a schoolteacher. I lived in the Panhandle for the first seven years of my life. Then we moved to North Texas, probably thirty, forty miles from where we reside now, in Decatur, Texas.
I loved being around the horses. I loved the cowboy way of life. And when I saw the rodeo cowboys that were traveling through and how good they were at their trade, it just inspired me to be one of them someday.
My parents had both been involved in rodeo, in some form, professionally. They always had a job in rodeo on the side. It was my dream to be like every other cowboy in America. I have a real job, and I was able to realize that [dream] in 1998 when I made my first appearance at the national finals here in Las Vegas.
I was in college, my third year of college, that year, and I remember battling [myself] because it was really important to me to finish college, and coming out here to the National Finals would mean I was gonna have to step away from college that year. It was advice from one of my professors that helped make it a lot simpler. [He said] that [college] would still be there and I needed to go see if this was for me or not.
I told my mom that it didn't mean I wasn't going back to college. A lot of people don't get to the point where they have to make the choice. [I wanted to] at least go experience it and see if it's what I thought it would be. And if not, college would be there.
The first time that I didn't make pro rodeos—Super Bowl, which is the NFR, here in Las Vegas—I was gonna go back, and I'm hoping that I've kind of exceeded the statute of limitations there. So I'm not going to rodeo full time anymore, and I'm hoping she doesn't make me go back to college at this point.
Teaching Cowboy Values to the Next Generation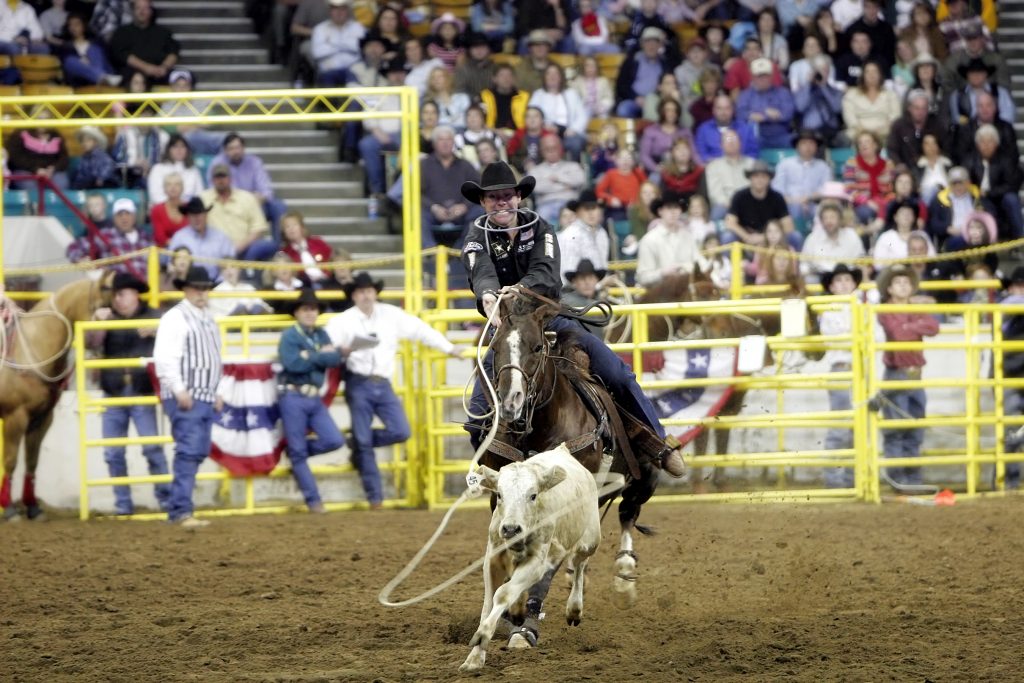 We are stepping into something new for sure, because when Treston—he's my oldest son—was born, I said, "Really?" That's when the clock started for me, because I thought as soon as he started kindergarten, I was going to be done rodeoing, because I wanted to be in the mix and I wasn't going to be gone. So when my wife decided that she wanted to homeschool, for various reasons, that was really exciting for me because it extended my career in rodeo and let us keep rodeoing. As a family, we would just load up the bus and have one big field trip, and it was a lot of fun. We got to experience a lot of great places, meet a lot of great people. And it was all done in the Western industry, which is really special to me.
It's best summed up talking in context with my son, because he may not choose to be a rodeo cowboy or a cowboy, for that matter. But I wanted him to grow up in a culture of respect, not only for people, but for animals, because our lives revolve around taking care of the animals that we compete on in the roping events, which I do. My horses are my partners. And so [I want to instill] just how important those animals are to us, the respect that goes along with it, and taking care of the responsibility that comes with that.
"[My son] may not choose to be a rodeo cowboy . . . but I wanted him to grow up in a culture of respect, not only for people but for animals." – Trevor Brazile
I know that they've got those cowboy values in them, no matter if they choose basketball, baseball, going into the workforce. Whatever he chooses, I support it fully, but I want him to have those values instilled in him.
Treston: I do break away, and I'm begging him to do team roping and he won't let me yet.
It's awesome, because I've always wanted to. I told him one time, when we were walking into a gas station, I said, "I'm retiring when I get to twenty-four world titles," and then he said, "Well, I'm not done yet." And then he said he wanted me to break his record. I have a long way to go.
Trevor: He's wanting to compete, but there's a certain time of sowing and reaping that we've got to understand. There's a practice and then there's the competition—there's not competition and then realizing that we should have practiced. So I'm trying to keep him from that part of the let down.
He roped a lot from one to five. He always had a rope in his hand, and then sports came in and he got his attention [drawn] elsewhere. But he had such good fundamentals from time spent doing it the right way, early, that when he ropes, he just seems to pick up wherever we left off. It never seems to regress. It may have been three months since he came down to rope, and he'll rope with me and rope great. And it just makes me smile because he's got a good foundation. I think that's applicable not only in this, but the spiritual realm.
That's probably one of the coolest things, is [the kids] always get us ready to go to church. They know it's Wednesday night. They really have done a great job making it fun for the kids and letting them retain things about the Bible that are crucial to them really having that right relationship. I remember I just always prayed for a church for our kids that would just really inspire them to get dressed. And nobody has to tell them to get ready for church. That's a cool thing, having a home church like that.
That was what I told him not too long ago. I said, "That's all I want for Father's Day is for y'all to be able to recite a verse." John 3:16 was probably your very first one
Treston: Yeah. Oh, we did one a few weeks ago, Philippians 4:13—I like that [verse]. "I can do all things through Christ who strengthens me." Because we can't do everything under our own power. We need God's help sometimes—all the time.
"Philippians 4:13—I like that [verse]. 'I can do all things through Christ who strengthens me.' Because we can't do everything under our own power. We need God's help sometimes—all the time." – Treston Brazile
We were playing baseball to go to the championship, and I was up to bat and I had to hit. I was like, Oh, Lord, help me. And I ended up hitting over then. I was happy.
Trevor: That's awesome.
Building a Closer Relationship with God
Narrator: Taking time for prayer and Bible study is important to Trevor's family and to Trevor personally. Jesus Calling has become a part of his daily devotional time.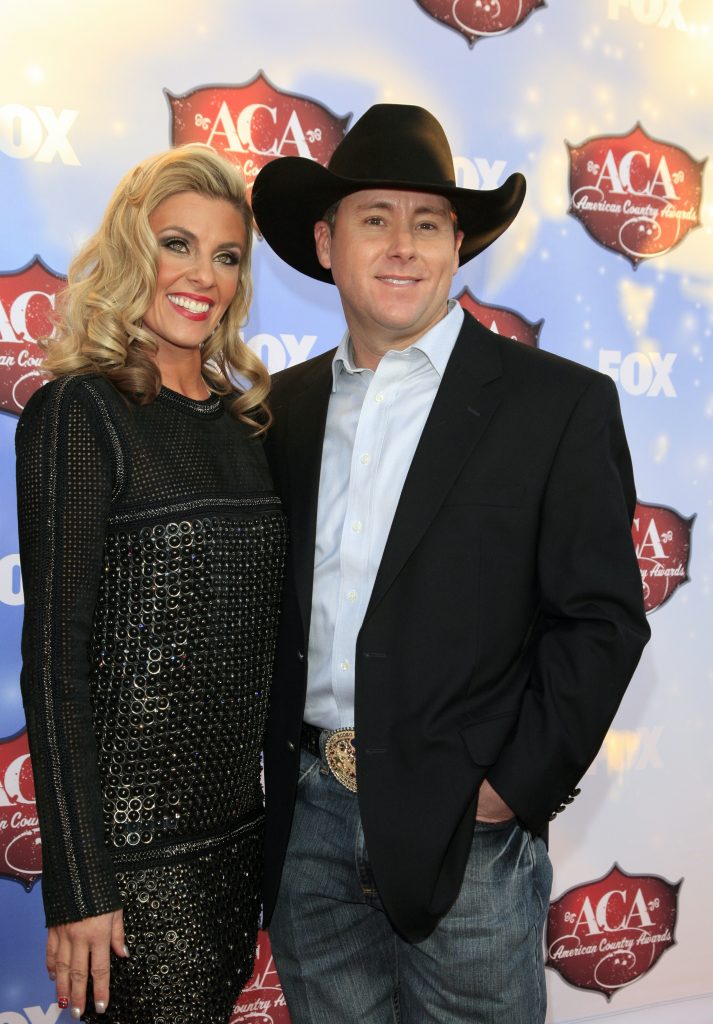 Trevor: I'm going to read from the Jesus Calling devotional on October 20th.
I am your living God, far more abundantly alive than the most vivacious person you know. The human body is wonderfully crafted, but gravity and the inevitable effects of aging weigh it down. Even the most superb athlete cannot maintain his fitness over many decades. Lasting abundant life can be found in Me alone. Do not be anxious about the weakness of your body. Instead, view it as the prelude to My infusing energy into your being. As you identify more and more fully with Me, My Life becomes increasingly intertwined with yours. Though the process of aging continues, inwardly you grow stronger with the passing years. Those who live close to Me develop an inner aliveness that makes them seem youthful in spite of their years. Let My Life shine through you as you walk in the Light with Me.
Pretty good stuff right there. The one thing I love about it is it doesn't just list a verse. I mean, it has the entire verse with it. You know, Revelation 1: "I am the living one. I was dead. And behold, I am alive forever and ever. And I hold the keys to death." But it actually lists the verse so you don't have to have a Bible right beside you. You do a lot of devotionals. I don't mean to say that I would have to have a one stop shop for a devotional, but it's just really good to have your start here and you have more time. I feel like it opens the door for you to go to the next one or go get your Bible and read deeper into whatever they're talking about. But either way, just starting your day, knowing that you can you have your page with the date on it, it just makes getting that relationship started easier. A relationship with the father started first thing every day, and you go from there.
I heard it said the other day that perfect love, unconditional love is perfected when we love Him back, and that's why it's so important to spend that time in the Word and just build on that relationship.
"Unconditional love is perfected when we love Him back, and that's why it's so important to spend that time in the Word and just build on that relationship." – Trevor Brazile
I was saved at an early age at eleven, and I rededicated my life at a rodeo, and it helped me stay committed to that platform. I was re-dedicating my life at a rodeo in Prescott, Arizona, that a world champion bull rider was giving his testimony at. And so truth be known, I would have probably not been there had [world champion bull rider] Cody Custer not been there, to get me interested in what he had to say. It really put in perspective that I didn't feel like I was where I needed to be with my relationship with Christ. Just knowing the influence that he had on me at that age made me not want to ever miss an opportunity to have a platform and not take advantage of it. The accomplishments have been great.
The success that we've had has given me a platform to let people know that it wasn't all me. It was my Savior. And that part of me has never changed. I think it's been the platform to be able to tell people our story that has been the coolest.
"The success that we've had has given me a platform to let people know that it wasn't all me. It was my Savior." – Trevor Brazile
To be able to experience that, you have to be in God's word and keep things in perspective and stay in a state of thanksgiving. Just being grateful for where you are every day, for every little lesson, for some things that don't taste as good going down. But, you know, they're going to do you good. They're going to prepare you for something in the future, just living in that relationship with Christ and being able to recognize that every opportunity is an opportunity to grow.
Narrator: To keep up with what's going on with Trevor Brazile, follow him @TrevorBrazile on Facebook.
We'll be right back after a brief message about a new edition of Jesus Calling that makes the perfect gift for the men in your life.
---
NEW! Jesus Calling Gray Leathersoft Edition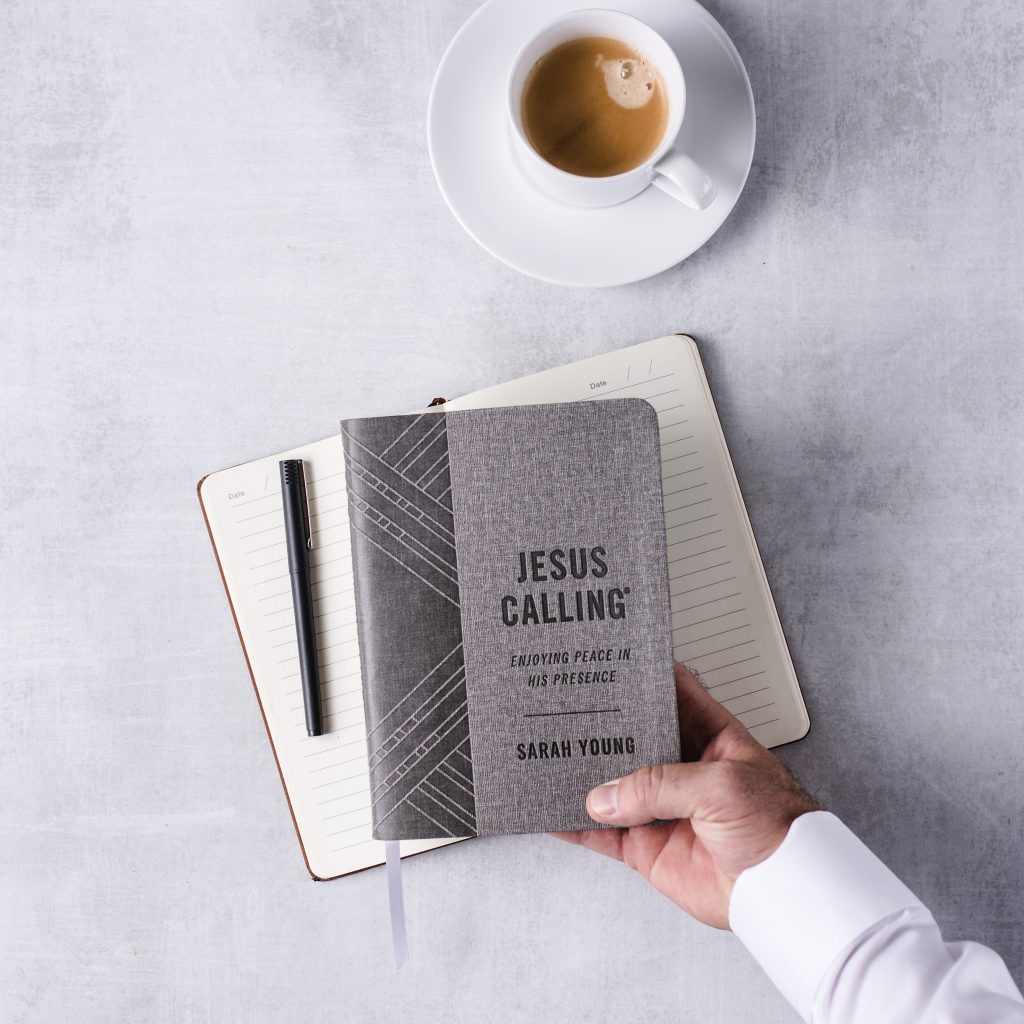 Jesus Calling podcast features the new Jesus Calling Textured Gray Leathersoft with Full ScripturesJesus Calling has a wide array of book styles for all types of readers. Now, there's something new that's designed to appeal to the men in your life. The same beloved Jesus Calling content now comes in a leathersoft, yet durable slate gray cover that is perfect for the man on the go, and makes a great gift for dads, uncles, brothers—whoever that special man is in your life. Check out the new gray leathersoft edition of Jesus Calling today at www.jesuscalling.com or wherever Christian books are sold.
---
Narrator: Our next guest is GRAMMY Award® winning singer/songwriter Zach Williams. Zach shares the story of his idyllic childhood that was framed by supportive parents and a family atmosphere that was grounded in the local church, and how, when he became a full-time touring musician, he was pulled into a lifestyle of addiction. As Zach's life descended into darkness, his addictions threatened to ruin all that was important to him. Zach came to the realization that he wasn't going to be able to fill the void in his life with drugs and alcohol and he had an encounter with God that would change his life forever. Zach drew from this experience to create his vulnerable new album titled Rescue Story.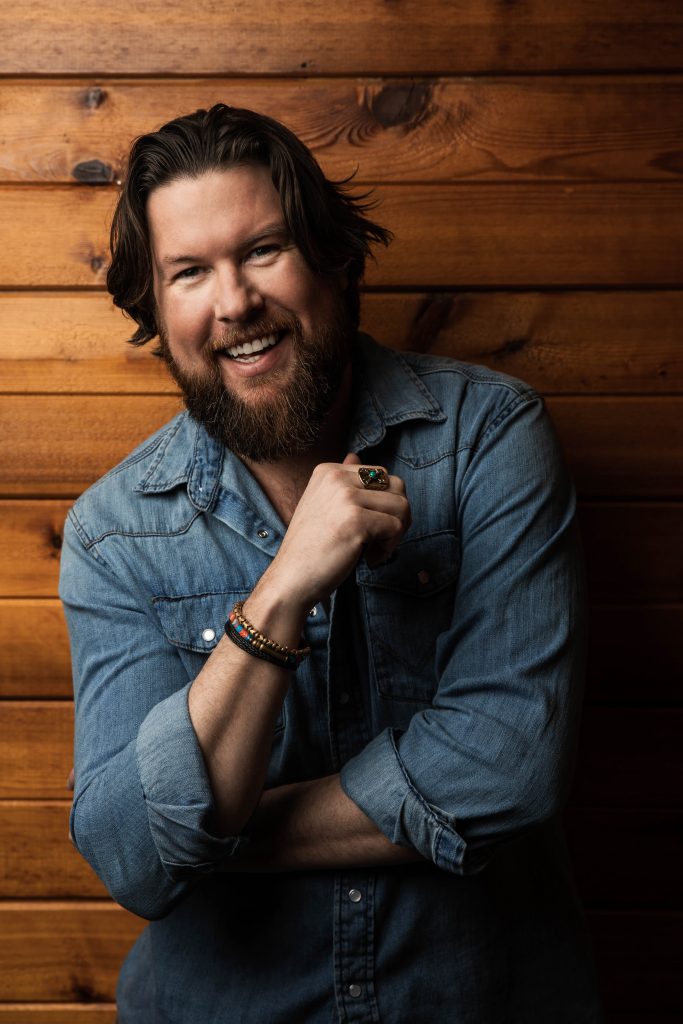 Zach: I grew up in a small town in northeast Arkansas. I have an amazing mom and dad, who at a very early age taught me what it was to put my faith and my trust in Jesus. And, you know, had it not been for their relationship with Christ and the example that they were to myself and others, I wouldn't know. I don't think [I would have] had the opportunities that I have today. I certainly don't think I would be where I'm at.
Church was very much a big part of our life. When I was growing up, my dad and my mom were both part of music ministry. Growing up, I never had an interest in playing music. Sports were what I always wanted to do. It was my dream to get a scholarship and move away from the small town. Unfortunately, around fifteen, sixteen years old, I got involved in drugs and alcohol and started making a lot of bad decisions. I started drifting away from everything that my parents had taught me.
When Dreams Drift Away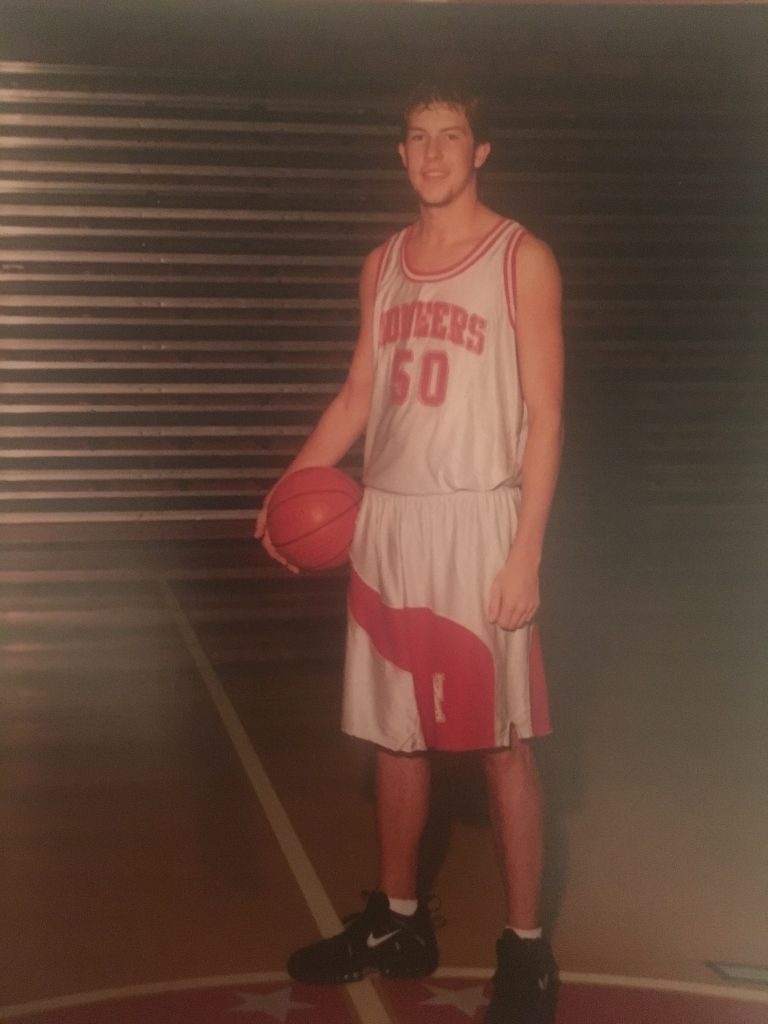 As I got older, by my senior year, I started running from everything that I'd been taught. I ended up with a Division I basketball scholarship offer, but I lost that because I got involved in drugs and ended up getting myself in trouble. I had to drop out of high school my senior year. I ended up working for my dad's construction company for a year, and then a year later I walked on to a junior college. I made the team, I got a full scholarship, and I moved three hours away from home. And then I felt myself [go] pretty much right back to the same things that I was struggling with when I was in high school. My freshman year, we were in a basketball practice and I was walking through some plays, and I ended up jumping up to dunk one and I landed on a guy's foot. I tore five ligaments in my ankle, and I just thought, Man, what am I supposed to do now? This is everything I've ever wanted to do. Here we are, coming to school to play basketball and I can't even play basketball anymore.
My freshman year, I stayed in my apartment while most of the guys traveled on the bus and played all these games. I was sitting around, and I ended up teaching myself how to play my roommate's guitar. And I just fell in love with this idea that I could start writing these songs and telling these stories in this season of life that I was going through. I remember the first time that I ever picked up a guitar, feeling [that I was] really drawn to it. I felt like, If I want to play music and I'm going to be a rock star, then I've got to embrace this lifestyle and this look and everything that goes along with it. And that took me down some pretty dark roads.
"I just fell in love with this idea that I could start writing these songs and telling these stories in this season of life that I was going through." – Zach Williams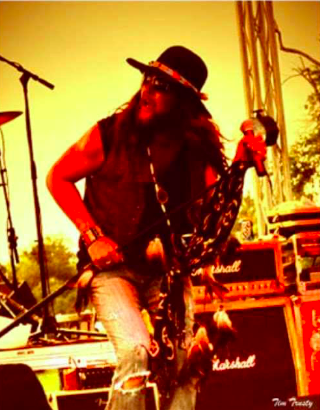 I moved back home from college and I was playing music. I was playing in any bar, any garage, or party that I could go to, anywhere that somebody would listen to my songs. And I was working for my dad's construction company. I remember thinking, As long as I can get up and go to work every day and do my job, then the drugs and the alcohol shouldn't be a problem. I got pretty good at functioning on drugs every day. For a good part of my life, I got up and I would use drugs every day, just to get through the day and do my job.
As that continued to progress, my music career was kind of starting to take off. And here I was, living this double life. I remember thinking, Here I am, finally in a place where I'm playing music all the time, and [I have] all these things that I thought I wanted to have, but I'm still not happy.

"Nothing I Was Doing Was Filling This Hole in My Life."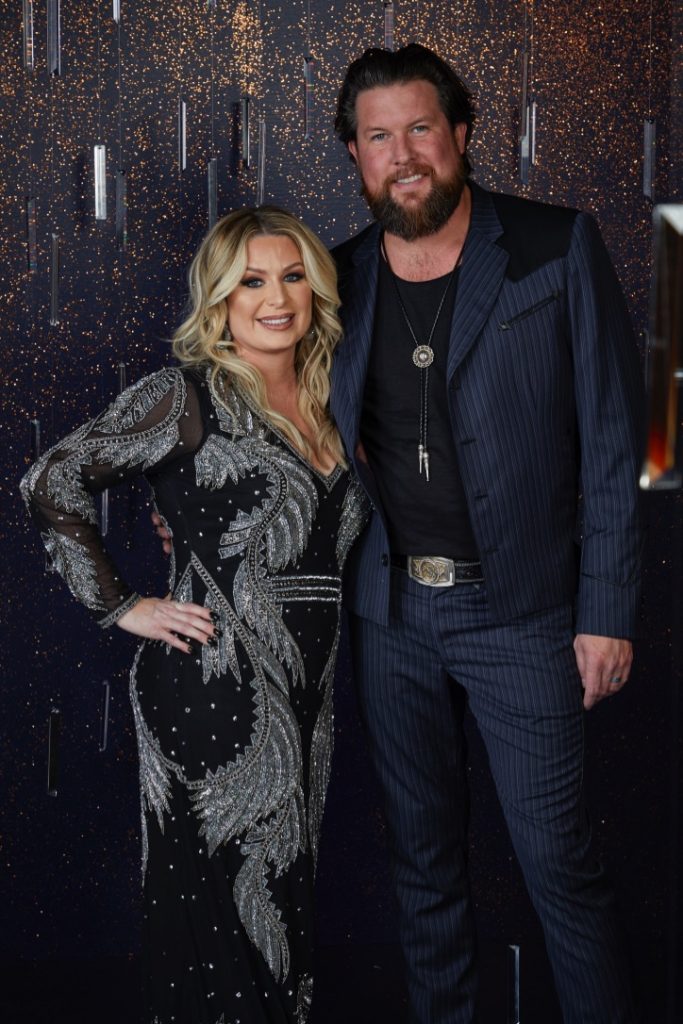 I met my wife when I was about thirty years old. When we met, she had two small kids, and soon after we got married, we had a little boy together. About that time, I was traveling to Europe to tour. I went over to Europe and toured for a month. I came back home and went back to work. And you know, that was rough because you've created this person that you are and everybody thinks you're doing all these awesome things. And honestly, you're just working a construction job to pay the bills so you can go out and party and act like a rock star.
It was depressing, you know? I was thinking that I should be happy for all the things that I have, but nothing I was doing was filling this hole in my life. A year or two went by and my wife continued to struggle with our marriage and the things that I was doing. It got to a point where she was pregnant with our daughter, and I was getting ready to leave to go to Europe for the second time for a month. She had come to me and give me an ultimatum. She basically was like, "If your drug use, your alcohol use, if the lifestyle continues, I don't think that I can continue to be your wife and support what you're doing. There's gonna be some changes."
"[Early in my career] I was thinking that I should be happy for all the things that I have, but nothing I was doing was filling this hole in my life." – Zach Williams
We had started going to this church in our hometown, and I remember thinking, I've been going to church now for months, surely I can go off to Europe and keep myself clean and do right. But, the truth is, as soon as the plane landed in Europe and I got off the plane, I found myself right back in that lifestyle.

Zach's "Come to Jesus" Moment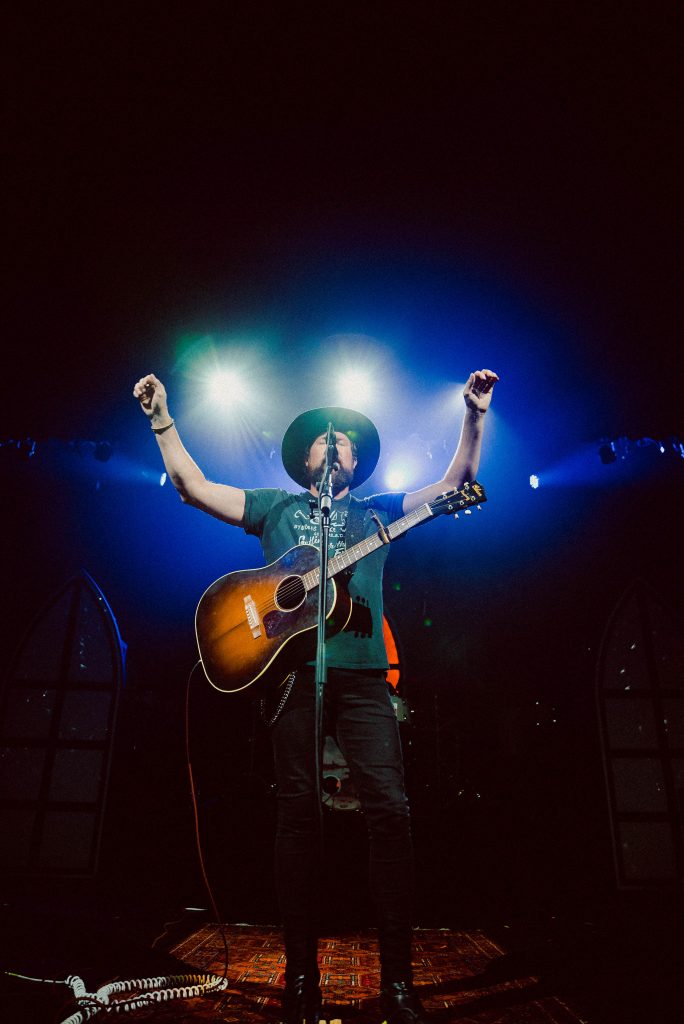 I remember one night having this "come to Jesus" moment where I was like, God, if you would just show me who you are. If you'll just give me something to prove to me that you're real, then I'm done with this and I'll never look back. And the very next day, we were traveling on a bus in Europe, and I had headphones on. I was reading a book. We were traveling about eight hours and our bus driver was scanning stations.
I remember he was scanning a radio station and it stopped on "Redeemed" by Big Daddy Weave. And I remember hearing that song and just immediately thinking, Wow, what are the odds? I just remember going in my hotel room and listened to that song over and over. And for me, it was just like God showing Himself to me.
I called my wife and I told her that I was going to quit my band and come home and we were going to start going to church. And honestly, that was the turning point for me. I never looked back from that point. I remember coming home and asking my wife and kids for forgiveness. I remember them leaving to go to school a few days later and I found a spot in my bedroom floor, in my closet, and I asked God to come in and live in my heart.
And honestly, I didn't even know what I was praying at the time. I remember thinking, I don't know what to pray or what to do, but I can't live this life anymore. I don't want to be this person I've been. Instantly, I remember feeling like for the first time I could breathe. I took a break from music and we started working on our relationship with each other and with God. And six months later, I found this new passion. I started writing some music that felt faith-based.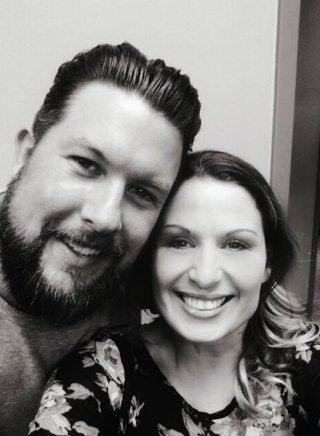 My wife invited me to go to a prison with her and share some of these songs. And for me, that was like the first time that God had really spoken to me and said, "These are the songs. These are the people. These are places. This is the music that I have for you to write." And that was it for me. That was the turning point in my life, when I realized that God's got a special calling on my life for this music and this is what I want to do with it. The very first time I remember standing on stage and leading worship, it was just honestly the first time that I ever felt comfortable in my own skin. It was the first time I felt like, Okay I don't have to be this guy that I created. I can be who I was made to be and stand on the stage. It's not a show. It's not about me. It's not about anything, it's just about this relationship that I have in this moment with God.
"My wife invited me to go to a prison with her and share some of these songs. And for me, that was like the first time that God had really spoken to me and said, 'These are the songs. These are the people. These are places. This is the music that I have for you to write.'" – Zach Williams
Honestly, God had been preparing me that from twenty years ago, when I first started playing music. He was giving me this story and giving me these things to walk through and these trials and these things to go through, to stand on the other side of it and tell people about His goodness. For me, it's just an honor and a privilege. Every time that I get to share a story or do an interview or sing a song, I feel like that's what He made me to do.
There are so many people with the same story, just like me, that struggle with the exact same things. To be able to tell them, "It's all right to struggle, it's all right to be that. God knew who you were when He made you. He sent His son to die for those things. And there's freedom in knowing that you don't have to have it together and that you can feel." To also hear people share a story with me and be like, "Hey, man, I heard your song, 'Fear's a Liar,' and it saved my life," or, "It's totally changed this," or, "It helped me through this season." When you get to hear a story like that, it's better than any award you're going to get or any kind of recognition. You just know that God heard that prayer and He used that song the way you hoped He would. And that's what keeps us on the road. It's what keeps us doing and keeps us writing these songs.
"To hear people share a story with me and be like, 'Hey, man, I heard your song, "Fear's a Liar," and it saved my life' . . . it's better than any award you're going to get or any kind of recognition." – Zach Williams
Telling Others About a Rescue Story
Narrator: Zach's new lease on life inspired him to write songs about the experience, which he included on his new album Rescue Story.
[embedded content]
Zach: The songs on this album really have been a reflection of the last twenty years of my life, since I started playing music, and the things that God has allowed me to walk through and the stories that He's allowed me to tell. There's a lot of things that I missed in those moments, that now I'm looking back on and realizing how He was there, working all this out, even when I didn't see Him.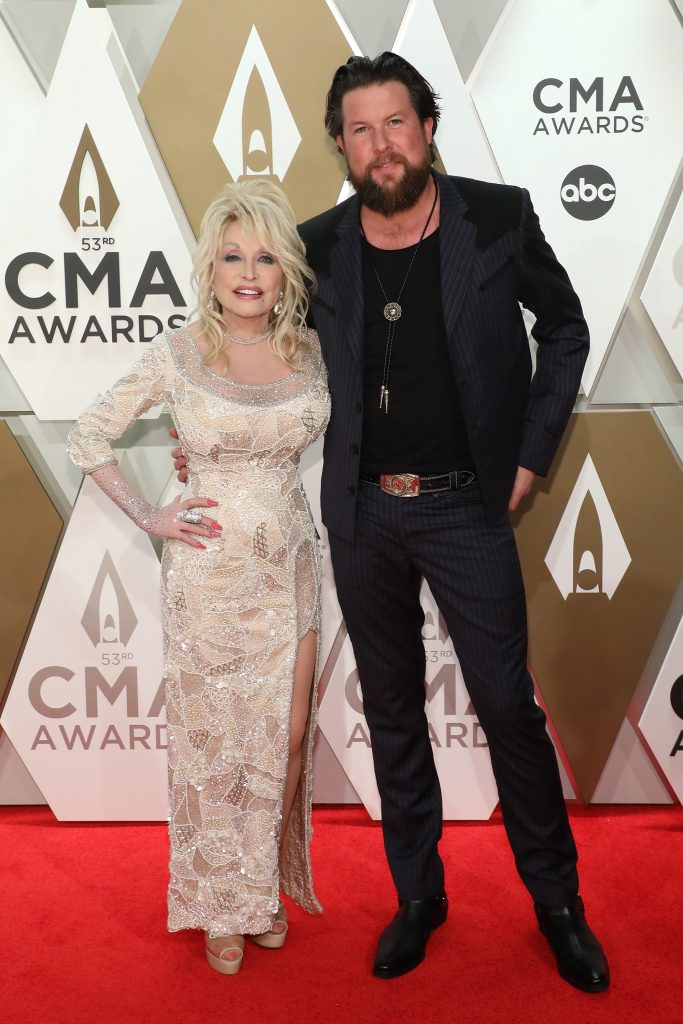 We had a demo and we sent it out and had a lady sing on it and we got the demo back. I was talking to my producer, and when we heard the demo, I remember thinking that the girl that was on it kind of had this Dolly Parton sound. I turned to my producer and I was like, "It would be really cool if we can get Dolly Parton to sing on the song," and we laughed about it a little bit. About a month later, somebody our record label told us that they had reached out and she'd agreed to listen to the song. And I just remember thinking, Wow, that's awesome. But, you know, we need to be prepared for this, because I don't know if she's going to want to do it. But it's really cool.
The day we met in the studio, her manager told me that she listened to the song and got about halfway through the first chorus, and took her headphones off, and was like, "I don't know who Zach Williams is, but I want to sing on the song." It was all right with me that she didn't know who I was. The fact that she wanted to be a part of it [was amazing]. But honestly, she was such a joy to work with.
Now that she's asked me to be a part of the CMA Awards is such a huge opportunity. I mean, it's hard to believe, but that's the thing. God has been doing some pretty amazing things in my life over the last few years.
"God has been doing some pretty amazing things in my life over the last few years." – Zach Williams
[embedded content]
Narrator: As Zach found a new relationship with God, he also found a need to cultivate that relationship by spending time in prayer and reflection. He reads a passage from Jesus Calling from January 30th and then tells us how Jesus Calling has helped him with a routine of connecting with God each morning.
Zach:
Worship Me only. Whatever occupies your mind the most becomes your god. Worries, if indulged, develop into idols. Anxiety gains a life of its own, parasitically infesting your mind. Break free from this bondage by affirming your trust in Me and refreshing yourself in My Presence. What goes on in your mind is invisible, undetectable to other people. But I read your thoughts continually, searching for evidence of trust in Me. I rejoice when your mind turns toward Me. Guard your thoughts diligently; good thought-choices will keep you close to Me.
Just being able to open up and do a devotion every day [is important]. I try to spend that time in the mornings when I get up and [drink] my coffee on the bus. I can honestly tell you the days that I don't do it. You know? I noticed that. Setting myself up in the morning, with that hour on the bus, going through devotions, writing out scripture, and spending that time with God. You can definitely tell the days that [I don't do it]. I think it's been a big, big help for me in my life.
"God knows everything about who you are. It's what you're putting your focus on that becomes your God. And if you're doing that on your career and your abilities and not the things of God, then that's what you're going to put first in your life." – Zach Williams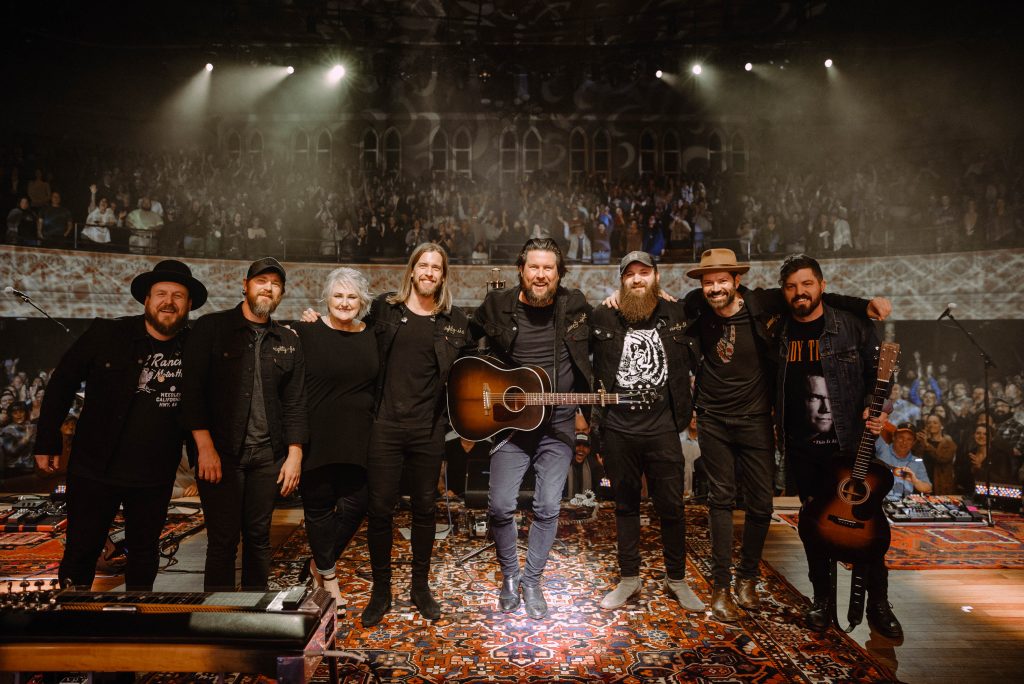 Once I realized I'd been trying to fill a hole in my life that only God could fill, that that was the only thing that really allowed me to move on in my life and not need those things anymore, [I was] like, Okay, all these things that I had in my life, that I thought were gonna make me happy, didn't make me happy. The only thing that's made me happy has been putting God in those places.
Narrator: To find out more about Zach's latest album Rescue Story, visit ZachWilliamsMusic.com.
---
‍Narrator: Next time on the Jesus Calling Podcast, we talk with Laurie Baer from His Haven Ranch, a faith-based nonprofit that connects kids and horses in a safe, fun environment in order to help them deal with trauma or difficult life challenges. Laurie describes how they teach kids to take care of and ride horses while they learn truths from God's Word.
Laurie: The first fifteen minutes of our ninety-minute session, the mentor sits down with a Bible study that the Lord has downloaded them with. It might be Jesus Calling, it might be scripture, it might be some other resource that the Lord gives them. And then after we start with the Word of God, we go right to work. When they're on the back of that horse, they get a perspective. We sow in the seed of the word of God before they can get into that saddle. So we'll use a horse and we use the word of God, and they seem to work really well together.
---
Do you love hearing these stories of faith weekly from people like you whose lives have been changed by a closer walk with God? Then be sure to subscribe to the Jesus Calling: Stories of Faith Podcast on Apple Podcasts, Stitcher, or wherever you listen to your podcasts. If you like what you're hearing, leave us a review so that we can reach others with these inspirational stories. And, you can also see these interviews on video as part of our original web series with a new interview premiering every other Sunday on Facebook Live. Find previously broadcasted interviews on our Youtube channel, on IGTV, or on www.jesuscalling.com/media/video.