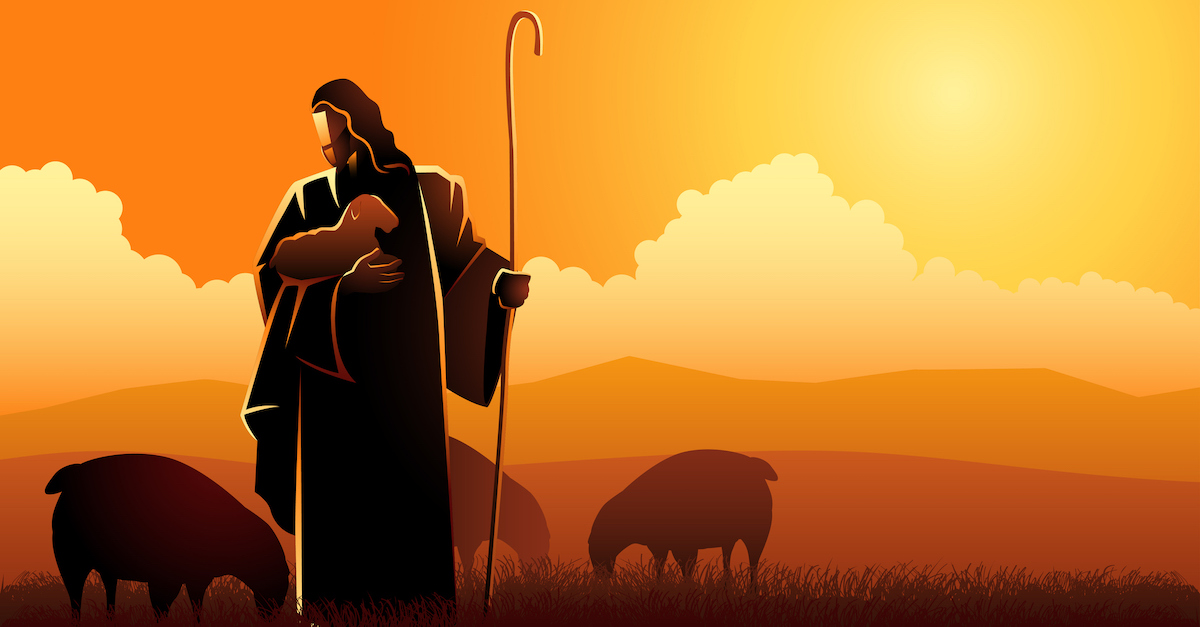 Wonderful Counselor is the first title referring to the Messiah, found once throughout the Bible, in Isaiah's prophecy (Isaiah 9:6). It was a promise of hope to Israel, amid the Assyrian invasion (around 740 BC), of the coming Savior who will deliver His people and establish His kingdom. This verse describes both humanity and divinity of Christ. The prophecy finds its fulfillment in Jesus Christ and will reach its consummation at His second coming.
The Hebrew word for "wonderful counselor" is pele-yoez. The first term (pele) means "a miracle, a marvel, a wonder" which indicates "something extraordinary, incomprehensible, inexplicable." The second term (yoez) means "to advise, counsel, devise, purpose." Both definitions combined reveal that the child will be miraculously born to become an amazing adviser who marvelously works in all things for God's purpose (Romans 8:28), because the Holy Spirit dwells in Him with all wisdom, understanding, counsel, strength, knowledge, and honor to God (Isaiah 11:2).
There are three implications as to why Jesus is called Wonderful Counselor:
1. Jesus Christ Was Both God and Man
Throughout history, no individual has ever had both human and divine natures. Jesus is exceptional: His uniqueness is first found in His incarnation, a miraculous act of God who came from heaven to earth and became a man. This supernatural work of God made Jesus fully human and wholly divine. Because of this dual nature, His life was filled with miracle after miracle, and that's exactly what should amaze us.
During His earthly ministry, Jesus was known as a wise teacher and miracle worker (Acts 10:38). His teaching was astonishing because He taught with authority (Mark 1:22). There were at least 34 miracles Jesus performed recorded in the Gospel. Jesus can heal physical, emotional, and spiritual sicknesses as He has authority to forgive sins (Matthew 9:6); this points to His work of redemption. Jesus is also able to raise the dead and when He spoke, He created life (John 11:43-44); and this points to His work of creation. Both examples authenticate the attributes only God can have.
And ultimately, the good news of Jesus Christ is found in the miracle of His resurrection. Interestingly, Jesus Himself revealed to Martha, a portrait of restless humanity, that He is the resurrection and the life (John 11:25). This is the answer that every human has been searching for. The next miracle after His resurrection was His ascension, which is annually observed worldwide, to prepare an eternal home for us (John 14:1-4) and prove His authority over heaven and earth (Matthew 28:18).
Finally, we are now waiting for the second coming of Jesus, already promised to the disciples who marveled at His ascension (Acts 1:11). On that glorious day of adjudication, all the world will see that the Son of God is truly the Judge of the living and the dead (Matthew 25:31-46, Acts 10:42).
2. Jesus Christ Is the Source of All Wisdom
As prophesied by Isaiah, Jesus, the Son of David, is filled with the spirit of wisdom and understanding (Isaiah 11:2). Luke testified that Jesus continued to grow in wisdom and stature and in favor with God and men (Luke 2:52). Moreover, Paul also attested that all the treasures of wisdom and knowledge is found in Christ, the mystery of God (Colossians 2:2-3).
This means that the secret things of God have been revealed in Christ and through Him we may know God and have a personal relationship with Him. In other words, we may never know God's truth unless it is revealed to us (Romans 11:33-34). Jesus is the perfect revelation of God (John 1:18) and He knows everything about everyone (John 2:24-25).
On another occasion, Paul even called Jesus the power of God and the wisdom of God (1 Corinthians 1:24-30). We are made righteous and holy before God and saved by Christ's work on the cross. This wisdom should lead us to repentance and humility (James 3:13). Wisdom, knowledge, and understanding come from the Lord (Proverbs 2:6) and God is always ready to pour out His wisdom for those who humbly ask Him (James 1:5).
Dr. Harold Willmington proposed an important distinction between knowledge and wisdom: Knowledge is the accumulation of fact, while wisdom is the ability to rightly apply those facts. Dr. Robert Lightner explores it further: Through His wisdom, God applies His knowledge to accomplish His purposes in ways which will bring the greatest good to mankind and the most glory to Him. When we come to Jesus for wisdom, we must trust His heart: He knows everything about us, He knows all our needs, and He always wants the best for us.
3. Jesus Christ Is Our True Helper
One of God's characteristics is benevolent. In the Old Testament, David declared that Jehovah God is his helper (Psalm 54:4, 118:7). It was an answered prayer for deliverance from his enemies. Through Isaiah, God also promised comfort and help for Israel from the idolatrous adversaries (Isaiah 41:10).
While we live in this world, our enemy is not of flesh and blood, but of an evil spirit (Ephesians 6:12). Most of the problems we have are actually spiritual, not just physical or emotional issues. A victorious life is only possible when the Spirit of God is with us. With the sword of the Spirit (i.e., the word of God), we can resist the evil.
That's why we must constantly seek help from God, not humans. Trusting the Lord is key to God's favor in our lives (Jeremiah 17:7). Jesus Himself clearly stated that we can do nothing apart from Him (John 15:5).
Since Christ has experienced crucifixion, the most terrible suffering ever, He can understand our struggles and pains. He will never despise anyone who comes to Him. Knowing this truth, we may approach God with a confidence in the name of Jesus to find help by His mercy and grace (Hebrews 4:15-16).
He is our Wonderful Counselor who even keeps praying for us (Romans 8:34); there is simply no counselor in this world like Him. Let us therefore continually thank God when we draw near to Him through Jesus Christ for the salvation He has given (Hebrews 7:25).
Summary: Jesus is called the Wonderful Counselor because He alone can give us guidance, help, and deliverance through His wisdom and miracles. He causes everything to work together for a twofold purpose: The greatest good of mankind and the highest glory to God.
---
References:
Introduction:
Isaiah 9:6 NLT: For a child is born to us, a son is given to us. The government will rest on His shoulders. And He will be called: Wonderful Counselor, Mighty God, Everlasting Father, Prince of Peace.
Romans 8:28 NKJV: And we know that all things work together for good to those who love God, to those who are the called according to His purpose.
Isaiah 11:2 NASB: The Spirit of the Lord will rest on Him, the spirit of wisdom and understanding, the spirit of counsel and strength, the spirit of knowledge and the fear of the Lord.
Magnificent Nature and Miraculous Power:
Acts 10:38 NLT: And you know that God anointed Jesus of Nazareth with the Holy Spirit and with power. Then Jesus went around doing good and healing all who were oppressed by the devil, for God was with Him.
Mark 1:22 NIV: The people were amazed at his teaching, because he taught them as one who had authority, not as the teachers of the law.
Matthew 9:6 NIV: But I want you to know that the Son of Man has authority on earth to forgive sins…
John 11:43-44 NIV: When he had said this, Jesus called in a loud voice, "Lazarus, come out!" The dead man came out, his hands and feet wrapped with strips of linen, and a cloth around his face.
John 11:25 NKJV: Jesus said to her, "I am the resurrection and the life. He who believes in me, though he may die, he shall live. And whoever lives and believes in me shall never die. Do you believe this?"
John 14:1-4 NLT: Don't let your hearts be troubled. Trust in God, and trust also in me. There is more than enough room in my Father's home. If this were not so, would I have told you that I am going to prepare a place for you? When everything is ready, I will come and get you, so that you will always be with me where I am. And you know the way to where I am going."
Matthew 28:18 ESV: And Jesus came and said to them, "All authority in heaven and on earth has been given to Me…
Acts 1:11 NASB: They also said, "Men of Galilee, why do you stand looking into the sky? This Jesus, who has been taken up from you into heaven, will come in just the same way as you have watched Him go into heaven."
Matthew 25:31-46 NASB: But when the Son of Man comes in His glory, and all the angels with Him, then He will sit on His glorious throne. All the nations will be gathered before Him…
Acts 10:42 NKJV: And He commanded us to preach to the people, and to testify that it is He who was ordained by God to be Judge of the living and the dead.
The Source of Wisdom:
Luke 2:52 NIV: And Jesus grew in wisdom and stature, and in favor with God and man.
Colossians 2:2-3 NLT: … I want them to have complete confidence that they understand God's mysterious plan, which is Christ Himself. In Him lie hidden all the treasures of wisdom and knowledge.
Romans 11:33-34 NKJV: Oh, the depth of the riches both of the wisdom and knowledge of God! How unsearchable are His judgments and His ways past finding out! "For who has known the mind of the Lord? Or who has become His counselor?"
John 1:18 NLT: No one has ever seen God. But the unique One, who is Himself God, is near to the Father's heart. He has revealed God to us.
John 2:24-25 NLT: But Jesus … knew all about people. No one needed to tell Him about human nature, for He knew what was in each person's heart.
1 Corinthians 1:24-30 NIV: But to those whom God has called, both Jews and Greeks, Christ the power of God and the wisdom of God… It is because of Him that you are in Christ Jesus, who has become for us wisdom from God — that is, our righteousness, holiness and redemption.
James 3:13 NIV: Who is wise and understanding among you? Let them show it by their good life, by deeds done in the humility that comes from wisdom.
Proverbs 2:6 NKJV: For the Lord gives wisdom; From His mouth come knowledge and understanding.
James 1:5 NIV: If any of you lacks wisdom, you should ask God, who gives generously to all without finding fault, and it will be given to you.
The True Helper:
Hebrews 4:15-16 ESV: For we do not have a High Priest who cannot sympathize with our weaknesses, but was in all points tempted as we are, yet without sin. Let us therefore come boldly to the throne of grace, that we may obtain mercy and find grace to help in time of need.
Psalm 54:4 NIV: Surely God is my help; the Lord is the one who sustains me.
Psalm 118:7 ESV: The Lord is on my side as my helper; I shall look in triumph on those who hate me.
Isaiah 41:10 NKJV: Fear not, for I am with you; Be not dismayed, for I am your God. I will strengthen you, Yes, I will help you, I will uphold you with My righteous right hand.
Ephesians 6:12 ESV: For we do not wrestle against flesh and blood, but against the rulers, against the authorities, against the cosmic powers over this present darkness, against the spiritual forces of evil in the heavenly places.
Jeremiah 17:7 NLT: "But blessed are those who trust in the Lord and have made the Lord their hope and confidence.
John 15:5 NKJV: I am the vine, you are the branches; he who abides in me and I in him, he bears much fruit, for apart from me you can do nothing.
Romans 8:34 NIV: Who then is the one who condemns? No one. Christ Jesus who died — more than that, who was raised to life — is at the right hand of God and is also interceding for us.
Hebrews 7:25 NASB: Therefore He is able also to save forever those who draw near to God through Him, since He always lives to make intercession for them.
---
Philip Wijaya is presently a graduate research student at the University of British Columbia living in Vancouver, Canada with his wife, Sandra. His interest in science and faith in God has encouraged him to write in a blog (philipwijaya.com), with a hope of better understanding the truths in the Bible in relation to scientific views and discoveries. Besides research and study, he also enjoys sports, music, and traveling.
Photo Credit: © GettyImages/rudall30