Father's Day isn't always filled with wrestling matches of giggling children in the middle of the living room floor or foot massages and homemade cards for gentle and loving dads. Father's Day can be a hard day for many. It can be filled with disappointment and pain. It can be hard to sit through a church service honoring dads, when you've lost your own or your children don't have one. Loss can be hard on a holiday, but for a single mom, Father's Day can be especially painful. There are many who grieve the loss of their fathers or grandfathers on Father' Day. Maybe you are a single mom who yearns for an absentee father to be present in his child's life and for empty promises to finally be fulfilled. Or maybe you yearn for an active godly male role model who would invest in your son or daughter's future in the absence of their father.
Father's Day was always hard for me on many levels. First, there was the grief of losing my own father. Later, there was the grief presented, when I was a single mom, and my children made cards for a dad who never showed. Candidly, those days were filled with tears from both my children and me. I was crushed as I saw their faces after hours of looking out a window in hopes their dad would arrive. I wanted to make it better, but sadly I couldn't. The grief often festered and planted a seed that transitioned from pain to anger to bitterness, as I watched happy families on holidays, as they strolled around the park or mall, skipping and holding hands, and singing and birds chirping about their heads…(or maybe it just seemed that way?)
Maybe you find yourself there today. Hurt. Disappointed. Angry. Bitter. Maybe you grieve for your children in the absence of a loving father. Words won't heal the wound today, but I'll simply say that I've been there. I know the pain well. No pain is deeper than the pain of your children. Every mother knows that. Everything in you wants to repair the damage that you didn't even create. And while that is an admirable goal, moms, it is impossible to heal your child's wounds. God does that.
But I have learned some things through the years about how to navigate Father's Day and maybe there will be a tip or two below that resonates with you:
Avoid negative talk about your child's father. It can be hard! Very hard! But your children are part you and part their father. We always have the choice about what we say. I recently heard a speaker (who happened to be the adult child of a single mom) say that although his dad was incarcerated and absent for much of his life, he never remembers his mother saying a negative word about his dad. He is now in his forties and wanted to acknowledge the choice his mother had made to be kind and loving. She focused on him and what she could do for him and left the rest unsaid.

Celebrate the good fathers you know. Fathers and father figures are to be celebrated. They are the backbone of many families. Many serve as a sounding board, wise counsel, and steady rock for children throughout their homes and communities. Think about the special men in your life who can be celebrated, such as pastors, mentors, grandfathers, special family friends, teachers, and others. The day can be spent focusing on the amazing dads that are in your child's life and honoring the role they play in helping your son or daughter grow up to be amazing adults.

Create a fun day for your children. No, I'm not suggesting throwing a party on Father's Day with no dad around. I'm simply saying that with some intention you can create an environment that is fun and keeps them focused on the many blessings they have. Perhaps there's a local park where you could grill hamburgers and invite some of their friends over. Create a game night, karaoke, a dance party, or a baking contest. The point is, be intentional with creating a distraction that offers a reprieve from any pain your children may be experiencing.

Create a safe space for conversation. Kids need to share. It's healthy and important that they do. They need to be able to say they miss dad or are hurt that he isn't around or embarrassed that they don't know him. They need to be able to share about the jealousy or pain they feel, when their friends have special moments with their dads. They need to be able to share memories freely and know that Mom is completely comfortable talking about their dad. This can be a moment to strengthen the overall communication of the family.

Serve others. When I am reminded of Jesus washing the disciple's feet, knowing his impending death was imminent, I am brought to tears. He had so much to be angry about. He had been mistreated and would go on to pay the ultimate sacrifice for my life. In his darkest hour, he served others. This is a lesson that all of us can revisit time and again. Who can your family serve on Father's Day? Bake a cake for an elderly neighbor. Write cards to local firefighters. Draw cards for a father who lost a child this year. Cut a neighbor's yard. Bring treats to a local nursing home. What a great lesson to implant into your children to serve others, even on hard days.

Walk in forgiveness. Perhaps the hardest of all the lessons I've learned is forgiveness, especially as it relates to my children and my desire to seek justice in their pain. God is a redeemer and healer. He restores. I don't need to revisit the past or recount the times I felt wronged or when my children were slighted. A few years ago, I was teaching a class on forgiveness at a local community center, when a gentleman, perhaps in his late fifties, approached me in tears. He began to share that he'd made a mess of his life in his twenties and thirties and spent most of it in and out of jail, leaving his children fatherless. The shame he carried was a weight the burdened him daily. He was desperately sorry and felt the pain he created was too much to forgive. Of course, as a mother, I immediately thought of those children and their pain, but the Lord also gave me compassion for the man before me that day. I saw his brokenness and God reminded me of my own. I may have never abandoned my children, but I had failed in a thousand ways and God's grace covered it. I had to choose that day to forgive and I've chosen it many times since. Unforgiveness is the ultimate bondage laying root to many other snares. I can't live like that and neither should you. Forgiveness doesn't mean it was fair or there wasn't pain caused. It simply means I choose to embrace grace.

Have your children write a letter to their father. Whether the letter is ever delivered or not isn't important. Sometimes, you can't create fun memories or serve others or make the day lighthearted, the pain is to great. On some days, it is better to have your children share their feelings on paper. They may want you to read it. They may not. Maybe they are grieving the death of their father or the disappointment of another Father's Day alone. Maybe they are angry with you, as they blame the divorce on you. There would be many emotions associated with the day. Just as it's important to create a safe environment for open communication with you, it is equally important to give them space to journal or letter-write regarding their dad. This can be greatly therapeutic and healing.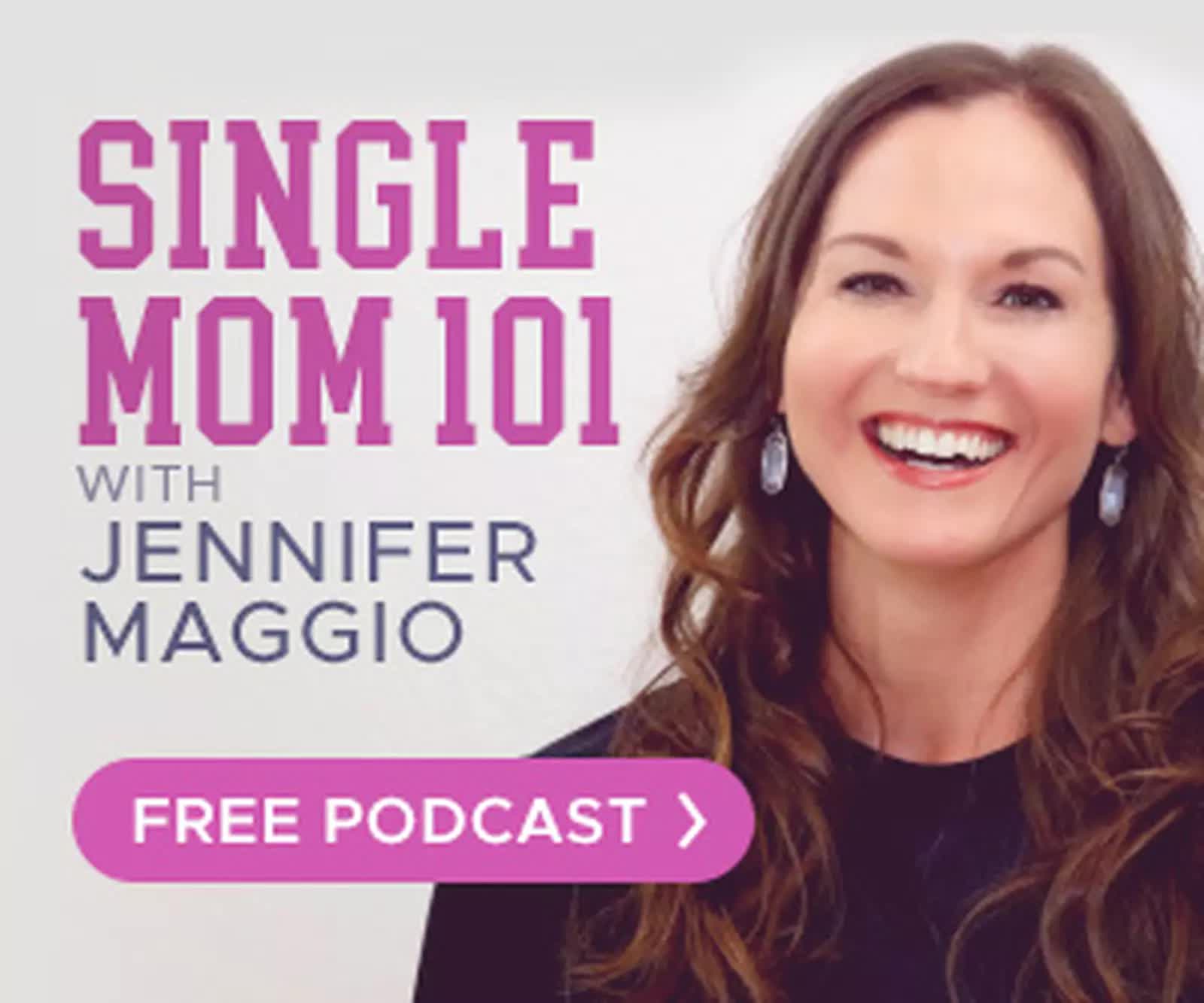 Jennifer Maggio is a national voice for single mothers and hurting women. Her personal story has been featured in hundreds of media venues including The New York Times, Daystar Television, The 700 Club, and many others. She is CEO/Founder of The Life of a Single Mom Ministries, a national nonprofit that works with churches to develop single mom's programs and serves more than 1,500 churches and 71,000 single mothers annually. She is an author of several books, including The Church and the Single Mom. She also hosts the podcast Single Mom 101, which you can find at LifeAudio.com. For more information, visit www.thelifeofasinglemom.com or check out her Facebook and Instagram pages.
Join Our Telegram Group : Salvation & Prosperity