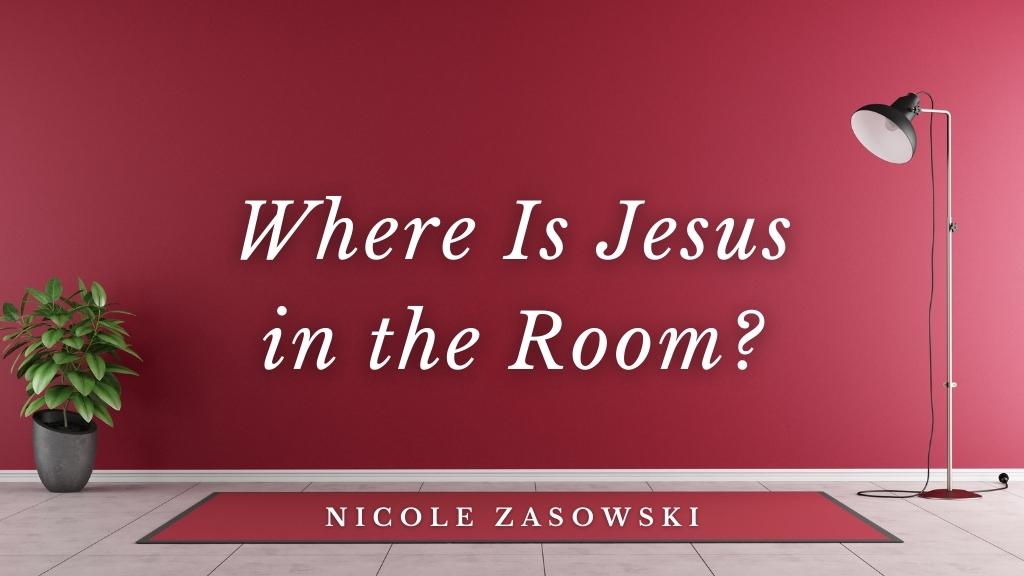 "The greatest blessing is nearness to Me—abundant Joy and Peace in My Presence."
– Jesus Calling
---
The late February sky scowled while the wind turned the world sideways. The radio played in the background. Kenny Chesney wanted to know how forever feels, while I just wanted to know how the next hour was going to turn out.
After five miscarriages and other fertility-related struggles, I just wanted to meet my baby boy, and I was so close that I was sure everything was going to fall apart.
You know the feeling.
Suspicious of Joy
You know what it's like for the pain of "what is" to feel more real than the celebration of what is possible with God. You understand what it's like to take a blow that makes it more difficult to trust that hope is a good idea. I didn't want to be suspicious of joy. But sometimes it's easier to refuse joy than it is to love something that might break.
Also, I wasn't quite sure how to place God in my celebration. I cherished the relationship I shared with God in the dark and struggled to picture what it would look like in the light. I worried that as my season of heartache faded into a period of celebration, my dependency on God would fade too.
Biblical Examples
In Luke 1, Elizabeth recognized God in both her struggle and her joy. Scripture says that both Elizabeth and her husband, Zechariah, walked faithfully with God, even as they carried shame and grief in being unable to conceive a child. When the angel Gabriel visited him, Zechariah was unable to release his doubt and embrace the good news, and as a result, he was silenced for a period of time by God (vv. 19–20). Zechariah had known God as his comforter, but was unable to trust Him as his celebrator. He wanted proof before he was willing to trust the promise.
In contrast, Elizabeth readily received God's gift of grace in becoming pregnant with a son after years of infertility. She was not entangled by doubt, nor did she allow the dread of what could happen to keep her from imagining what was possible with God.
When Mary—who was also visited by Gabriel and told that she was pregnant with Jesus—sees her cousin Elizabeth, the Bible says that the baby in Elizabeth's womb, who we later know as John the Baptist, leaped for joy (v. 41)! Both Elizabeth and her unborn baby recognized the Son of God in their celebration. She's humbled that "the mother of her Lord" (v. 43 NIV) should visit her and said to Mary, "Blessed is she who has believed that the Lord would fulfill his promises to her" (v. 45 NIV).
Recognizing God in All Seasons
I want to be someone who has a heart like Elizabeth—someone who recognizes God in pain and joy and is, therefore, not afraid to celebrate knowing that God is engaged in both experiences.
I want to appreciate beauty without dreading its dark side. I would like to say yes to a dream without weighing it down with ideas about what could go wrong. I don't wait to feel afraid to laugh or cheer in the face of good news. I long to step into the light and trust that God will meet me there.
---
Your Relationship With God
Sometimes we wonder if we need to demonstrate a certain level of hope or faith before God is willing to intervene in our circumstances. But choosing joy that celebrates God's promises isn't about performance. God's goodness is not a function of our goodness. We are simply missing out on the fulness of the joy that is available to us when we are able to take God at His word.
As a therapist, two questions I sometimes ask my clients are, Where are you in the room? And Where is Jesus? These questions offer both me and my clients insight into how they are feeling about themselves and how they feel about their position in their relationship with God or other people.
Jesus In Your Joy
I personally had done enough exploring in the doubt and despair to know Him to be a compassionate comfort in my pain. In my hurt, I was held. But in a room full of smiles and cheers, I felt sobered by the fact that Jesus' position in the room was less clear to me. I believed He was with me, but I struggled to place Him. When I tried, I pictured Him as more of a passive observer than a participant in the joy.
Where is Jesus in the room of your rejoicing? Is He included in your festivity? Is He central to the celebration or is He a bit of a wallflower in your mind? Do you sense distance or closeness from Him in your joy? Is God present in your play? Or is He solely available to you in your pain? Do you seek His face in your delight? Or only in your disappointment?
---
Finding God in Joy
My son James was born safely and delivered to my ready arms. He was a gift—so obviously unearned and separate from my own striving. I had encountered God in my season of grief. Now, I was beginning to detect the faint edges of the face of God in the midst of my thrill. I felt elated and saw that God's presence did not leave me. I sensed the courage to celebrate budding in my bones and as I trusted that Jesus would stay connected to me and rejoice in this gift—His gift—along with me.
Celebrating God's goodness and movement in our lives doesn't take us away from God. It draws us to Him. Not only is God present in our joy, the Bible insists that He is joy and a habitual celebrator. He rejoices over His creation (Psalm 104:31). He celebrates the sinner who repents and the lost who are found (Luke 15). God isn't separate from our joy. He is at the center of our celebration.
When it feels difficult to hold joy, know that your Father in Heaven is holding you.
---
About the Author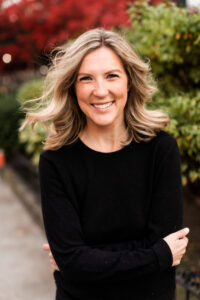 Nicole Zasowski is a licensed marriage and family therapist and author of What If It's Wonderful? and From Lost to Found. She lives in Connecticut with her husband and three young children. Nicole would love to connect with you on her website: www.nicolezasowski.com where you can download a free guide to help you navigate your own "What if…?" questions.
Join Our Telegram Group : Salvation & Prosperity