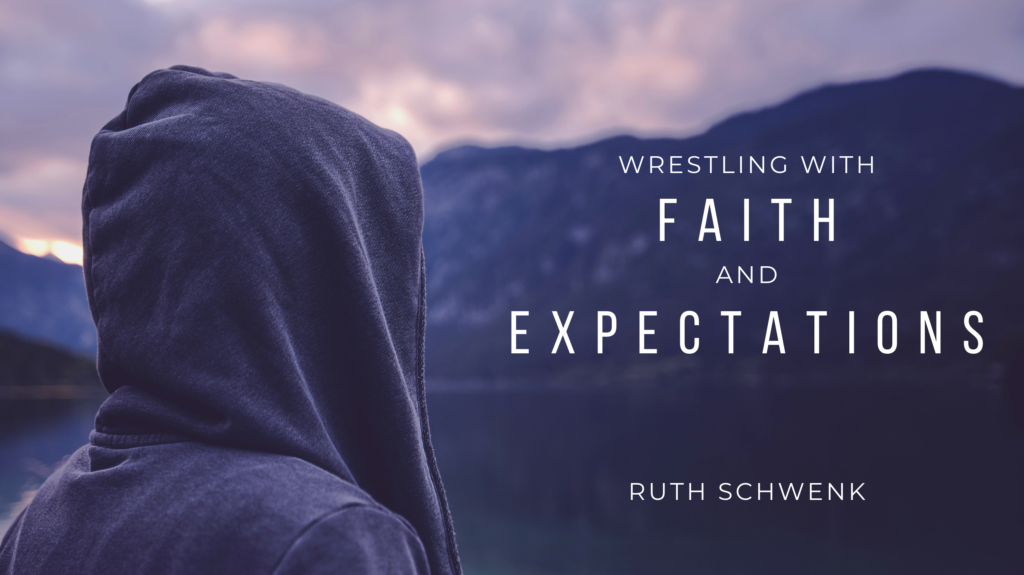 With My help, you can overcome any obstacle.
Do not expect an easy path as you journey hand in hand with Me,
but do remember that I, your very-present Helper, am omnipotent.
Jesus Calling, January 9
Our Expectations
Has Jesus ever behaved differently than you expected? Or maybe differently than you wanted? If God has ever moved—or not moved—in a way you desired, then you know the sting. You know the hurt. You know the confusion that surrounds you, threatening to suffocate your faith.
If you have ever felt this way, please know you are not alone. John the Baptist is just one example of a person's faith tested in the furnace of trials. He, too, felt the sting of wondering what Jesus was doing—or not doing.
He had been a voice in the wilderness, a wanderer waiting anxiously for Israel's Messiah. John was a faithful forerunner for not only what was coming, but Who was coming. He spent his days wearing camel hair, eating locusts and wild honey, telling anyone who would listen about the Messiah he believed was coming.
Our Questions
How surprising it must have been for John to find himself in his last days alone in a prison cell, wondering about this very Messiah:
"Now when John heard in prison about the deeds of the Christ, he sent word by his disciples and said to him, 'Are you the one who is to come, or shall we look for another?'" (Matthew 11:2–3)
John knew that the Messiah would preach good news to the poor, bind up the brokenhearted, proclaim freedom for the captives, and set the prisoners free. He knew the Scriptures as well as anyone. He knew who the Messiah was supposed to be and what the Messiah what supposed to do.
John had already seen Jesus do much of this. But if John were like any of us, the miracle he probably wanted now was to see Jesus release him from prison and set him free.
I wonder what he thought of Jesus' response:
"Jesus replied, 'Go back and report to John what you hear and see: The blind receive sight, the lame walk, those who have leprosy are cleansed, the deaf hear, the dead are raised, and the good news is proclaimed to the poor.'" (Matthew 11:4–5)
Trust God is in Control
What John needed most was missing from this list. No release for the prisoner? No deliverance or freedom for the captive? This isn't the way it is supposed to work.
And then came Jesus' words of assurance, or perhaps warning, in verse 6:
"Blessed is anyone who does not stumble on account of me."
In essence, Jesus was saying, "I am who you think I am, but I am not going to do what you want or expect me to do." Suddenly John, like all of us, learns that God wants us to follow Him on His terms. Trust His goodness. Lean into His purpose and His plan, not ours.
Sometimes it seems God demands too much.
When God doesn't do what we want Him to do, we are all faced with whether to trust Him or not. With the unexpected, we question what He is doing. And yet like John, God calls us to place all of our hopes and dreams in His hands. He asks us at times to exchange, maybe even surrender, our reason for His wisdom. In love, He desires that we not only trust Him, but also treasure Him above all else.
Press Closer in Faith
As Jesus Calling says "When you worry about the future, you heap day upon day of troubles on to your flimsy frame. You stagger under this heavy load, which I never intended you to carry. Throw off this oppressive burden with one quick thrust of trust." (July 15)
Like John, Jesus died a death any of us would think He wasn't supposed to go through. But in the Father's way, and in His time, He will set captives free. Hope will not disappoint. Healing will come. Life will swallow death.
As you go through this day, trust Me to provide the strength
you need moment by moment. Don't waste energy wondering whether you are adequate for today's journey. My Spirit within you is more than sufficient to handle whatever this day may bring.
Jesus Calling, April 5
Today, whatever this day may hold, may you truly know the One who has given you Himself—His promise, victory, future, and favor are yours. Whatever it is you are walking through, may God's grace be sufficient to keep pressing on and pressing closer. Your faith will not be wasted.
---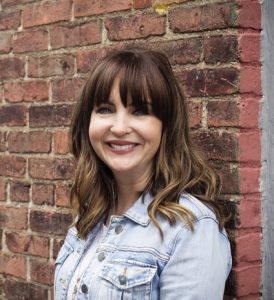 Ruth Schwenk is the founder of The Better Mom, and along with her husband, Patrick, the creator of For the Family. She is a pastor's wife, a mom of four energetic kids, a lover of coffee, and a dreamer of big dreams. She loves leading, speaking, and blogging. A graduate of Moody Bible Institute, Ruth is the coauthor of Hoodwinked and Pressing Pause. Ruth, Patrick, and their children live in Ann Arbor, Michigan. Her latest book is the Faith Forward Family Devotional.