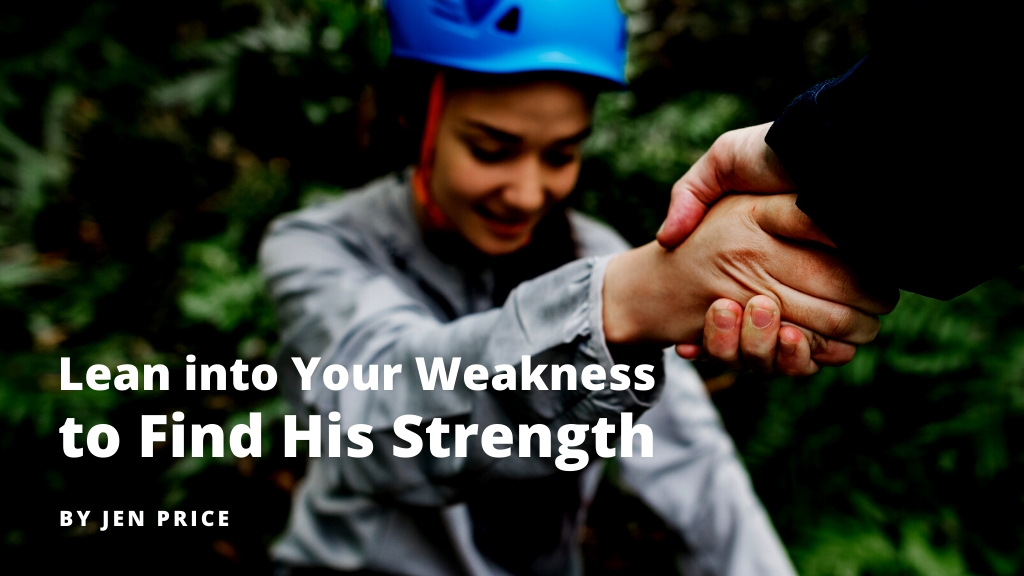 It is good that you recognize your weakness.
That keeps you looking to Me, your Strength.
Abundant life is not necessarily health and wealth;
it is living in continual dependence on Me.
Jesus Calling, March 16
The story I'm about to tell you is a personal journey that involves stepping out of my comfort zone, leaning into my weakness, and finding the courage to admit, "I can't do it." I'm going to be completely honest: I wouldn't be where I am today without spending daily devotional time reading God's Word and hearing His voice, and a group of family and friends who gave me the space to be real.
New Beginnings
In 2005, my husband and I, along with another friend, started a non-profit. Ten Thousand Homes was established to bring hope and home to orphans and vulnerable children. We moved to South Africa in 2007 to be a permanent fixture in bringing this vision to life on the ground.
As a natural visionary leader, my husband thrived in the point lead role. He took our team to places we never imagined, pushing us to do more than we ever thought possible. As the ministry ebbed and flowed with ups and downs, 2016 found us in a tough spot. After much discussion, our board asked me to step in as point lead on the ground in South Africa.
What?
The New Challenge
I am not an upfront visionary leader like my husband. However, after much prayer and many tears, I felt God was challenging me to do it and to trust Him. This situation didn't make sense to me, but faith means moving forward sometimes, even when all the pieces don't make sense. I clung to this scripture in 2 Corinthians:
And He has said to me, "My grace is sufficient for you,
for power is perfected in weakness."
Most gladly, therefore, I will rather boast about my weaknesses,
so that the power of Christ may dwell in me.
Therefore, I am well content with weaknesses, with insults, with distresses, with persecutions, with difficulties, for Christ's sake;
for when I am weak, then I am strong.
(2 Corinthians 12:9 –10)
Easter of 2017, I officially stepped into this new role. I was scared and unsure of my capabilities but confident God was not going to let me down. The first nine months were fantastic. I brought what the ministry needed as my logistical operations gifting flourished. I thought to myself, I've got this.
I'm sure you can see the danger in my boasting, because as soon as we start to rely on our own abilities, something humbling often happens. Sarah Young's words in the Jesus Calling devotional on December 29 were a telling picture of the story: "People who rely on me in the midst of adversity may forget about Me when life is flowing smoothly. Difficult times can jolt you into awareness of your need for Me, whereas smooth sailing can lull you into the stupor of self-sufficiency."
Realizing my weakness
I was so unsure that I could be the up-front leader, but as my giftings were the medicine for the moment, I started relying on my own skills to lead the organization. But nine months after taking over, I started to see that things were not right. People were feeling disconnected to the vision and to each other. In a moment of desperately crying out to God, I saw so clearly that the place we were in was the result of the weak side of my strengths.
Well, that's not reassuring at all.
I had a decision to make. I thought I had what it took to lead, but I so wanted to default to my husband and his visionary gifting. After all, that's what was needed. However, God was calling me to lead, not default, so I mustered up all the courage I could and vulnerably told my team that I felt we were disconnected and that it came as a result of what I didn't bring as a leader.
Finding His Strength
Finding peace in the midst of a tough situation can be difficult. It feels like the ground is moving and shaking all around you. It's the opposite of smooth sailing, but I've learned that courage to face adversity brings a calm in the storm. It takes a huge amount of trust in God. Vulnerability doesn't feel good, but it brings freedom.
I've found that the biggest hindrance in facing a tough situation is pride. It holds back the courage to admit our weakness, to admit we're tired, to admit that something is amiss, to let ourselves be seen. Thankfully I'm leading a group of people who rallied around and challenged themselves to step up into the fullness of who they were, because as they did, they were able to be strong where I was weak. That's the beauty of walking in courage in the tough times—God can be our strength, and He uses the people around us to fill in our weak gaps.
Whatever difficult situation you're facing right now, I pray that as you spend daily devotional time with Jesus, you are filled to overflowing with courage to face it. Because where you are weak, He is strong.
When you look to Me and whisper My Name,
you break free and receive My help.
Focus on Me, and you will find Peace in My Presence.
Jesus Calling, March 16
---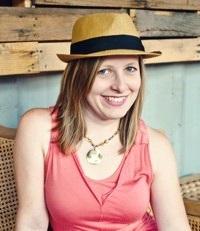 Wife, mother, lover of people, writer, and world traveler, Jen Price has traveled to dozens of countries, not merely as a tourist but rolling up her sleeves and going well off the beaten path so that she might get to know the people, learn the culture, and find the heart of the place. In 2005, Jen co-founded Ten Thousand Homes, an organization dedicated to bringing hope and home to thousands of children orphaned in sub-Saharan Africa. Currently she and her family live in South Africa. Jen's side hobbies include writing, photography, and creating warm and welcoming spaces. You can check out her stories and photos on her blog.