Lent is upon us! For Catholics, that means 40 days of self-reflection, prayer, and abstaining from meat on Fridays. Now before you get all depressed thinking of all the McDonald's Filet-O-Fish sandwiches you'll be eating on Fridays, let me share some good news: THERE IS A BETTER WAY! That's right, you no longer have to suffer through greasy, fried fish sandwiches slathered in tartar sauce to make it through Lent!
In the last few years, fast food restaurants have upped their game when it comes to vegetarian and seafood options, making it easier than ever for you to observe Lent without giving up the convenience of fast food. These new meat-less menu options go beyond the traditional fried fish sandwich, giving Catholics Lent-friendly options that are tastier than ever. New options include honey mango shrimp, panko crusted fish and more!
---
Arby's Lent-Friendly Menu
The slogan at Arby's might be "We Have the Meats", but they also have the fish! Arby's offers a few fish sandwiches as well as a vegetarian Mac n Cheese. Arby's Crispy Fish Sandwich features a fried Alaskan Pollock filet and tartar sauce. Not enough flavor for you? Then try the Fish 'n Cheddar Sandwich which ads cheddar cheese sauce. Still not enough for you? Then the King's Hawaiian Fish Deluxe Sandwich is what you need. You'll get the same Alaskan Pollock and tartar sauce from the other sandwiches, plus lettuce, tomato and cheddar cheese, all on a King's Hawaiian sweet roll. Not feeling the fish? Arby's is also offering a White Cheddar Mac n Cheese that makes a good lent-friendly option.
---
Burger King Lent-Friendly Menu
Burger King has a couple of great meat-free menu items that are available year round. The Big Fish Sandwich has a panko breadcrumb coated Alaskan Pollock fillet, topped with tartar sauce, pickles and lettuce. Another great Lent-friendly option from Burger King is the Impossible Whopper. With a plant-based burger patty, the Impossible Whopper will allow you to enjoy the taste of a flame grilled burger while still avoiding meat.
---
Carl's Jr/Hardees Lent-Friendly Menu
While most fast food restaurants only provide lent-friendly options for lunch and dinner, Carl's Jr and Hardees offers some great breakfast options as well. In the morning, try the Beyond Sausage Burrito or Beyond Sausage Egg & Cheese Biscuit. Later in the day, the Beyond Famous Star and Beyond BBQ Cheeseburger are your best meat-free bets at Carl's Jr. Over at Hardees, the Beyond Thickburger is your lent-friendly lunch or dinner choice.
---
Chick-fil-A Lent-Friendly Menu
While best known for chicken, Chick-fil-A has a few salads on the menu that can be had without meat for a healthy, lent-friendly meal. Just be careful when you order, as the Cobb Salad has bacon bits that also need to be avoided!
---
Chipotle Lent-Friendly Menu
At Chipotle, Catholic customers seeking to avoid meat can get a variety of entrees with a tofu-based protein called Sofritas. Tofu on its own doesn't have a ton of taste, but Chipotle's Sofritas is seasoned with a variety of spices and peppers to give it some kick.
---
Culver's Lent-Friendly Menu
Culver's offers fish sandwiches and dinner options, with your choice of walleye or cod. The dinners come with tarar sauce, a warm dinner roll and your choice of two sides. Culver's also offers a vegetarian salad and fried shrimp.
---
Del Taco Lent-Friendly Menu
Avoiding meat during lent at Del Taco is easy. The Tex-Mex chain offers a variety of tacos and burritos made with fish, shrimp and Beyond Meat's plant-based beef. New for this year is a honey mango shrimp taco and a crispy jumbo shrimp taco and burrito.
---
Taco Bell Lent-Friendly Menu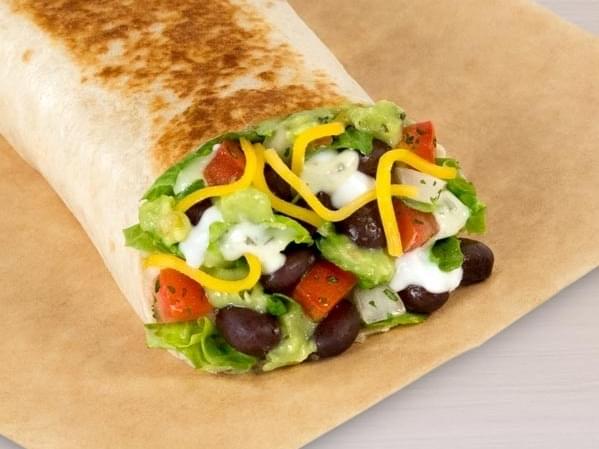 One of the most vegetarian-friendly fast food restaurants around is one you might not expect: Taco Bell, thanks to a variety of bean-filled burritos, bowls and cheese quesadillas. However, if you're a seafood lover, you'll find the Taco Bell menu lacking. Unlike some taco restaurants, Taco Bell does not have a fish taco option for lent.
Our favorite Taco Bell menu items for lent have to be the Veggie Power Bowl and Burrito… but that might just be because we're partial to avocado!
---
Panera Lent-Friendly Menu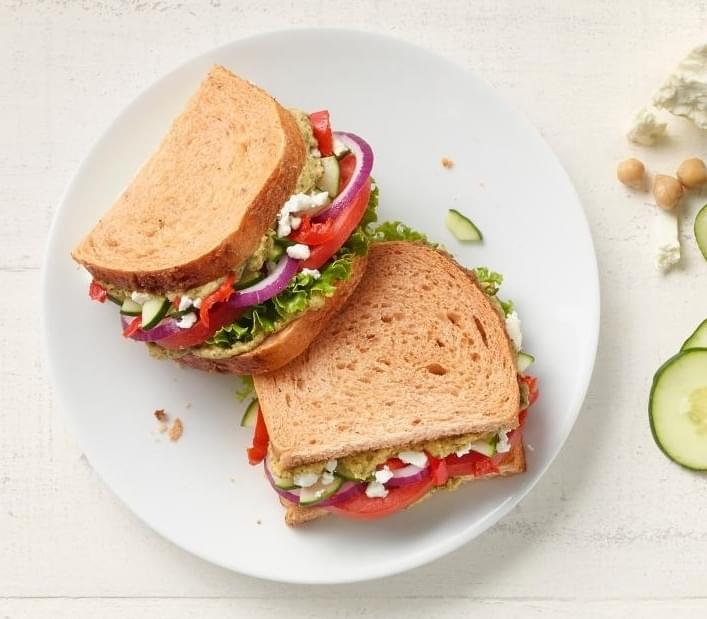 Another great option for a quick lunch during Lent is Panera. They have a variety of vegetarian salads, soups and sandwiches. Another good meat-free option is the Signature Mac and Cheese, which we just love to cozy up with on a cold day!
If you plan on making Panera your Lent lunch spot, you can have some fun by mixing it up! Get yourself half of a veggie or tuna sandwich and pair it with a vegetarian cup of soup for a tasty and filling Lent-friendly meal.
---
Popeyes Lent-Friendly Menu
Popeyes has a number of seafood items that make a good lent-friendly lunch or dinner. Choose from shrimp, catfish or cajun fish.
---
Wendy's Lent-Friendly Menu
Aside from some side dishes, like Fries and Baked Potatoes, Wendy's lone lent-friendly offering is a fish sandwich. In previous years, Wendy's has sold a cod sandwich, however that sandwich has been replaced with a new panko-crusted pollock sandwich.
---
Sonic Lent-Friendly Menu
Sonic has two seafood sandwiches that are available for a limited time during Lent, the Fish Sandwich and the Crab and Seafood Sandwich
---
Subway Lent-Friendly Menu
At Subway, customers can craft their own vegetarian sandwich for Lent. Just choose your bread, cheese and vegetables to make a meatless meal that is truly your own! But if that's not enough to satisfy you, try the Seafood Sensation or Tuna subs. And remember, any sandwich at Subway can also be made into a salad.
Join Our Telegram Group : Salvation & Prosperity