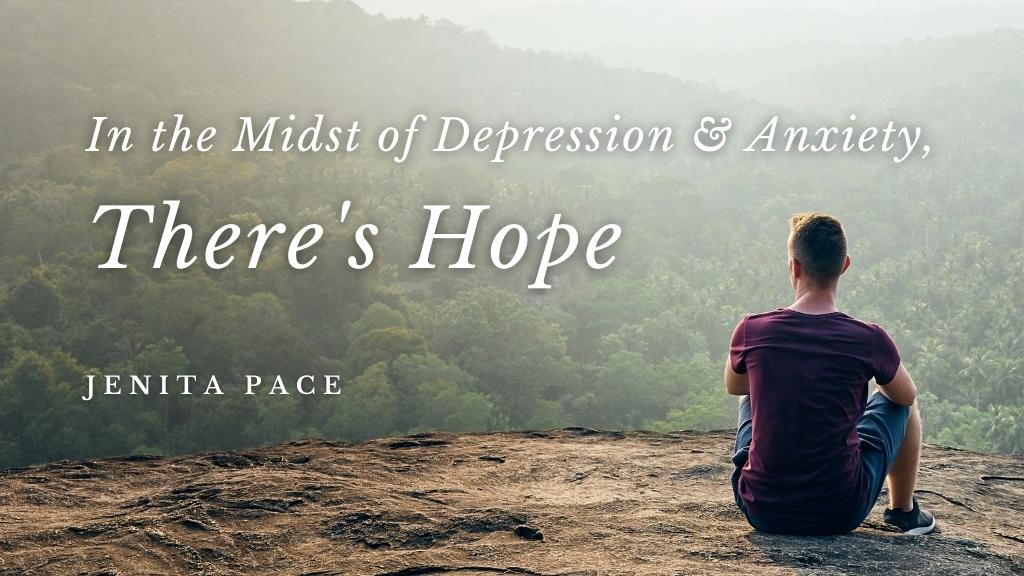 Please be advised: This post contains references to suicide and suicidal ideation.
In 2001, I attempted suicide.
I came to a place where the emotional pain was too heavy, the darkness too strong. Hope was gone, and God seemed far away. As a Bible college student, a pastor's wife, and a long-time believer, depression felt like a failure, and two lies became poison that led me to feel like there was no way out:
I am worthless. I will never be well again. If you have also struggled with these lies, my heart-felt desire is to free you. There is one name that proves both wrong: it's in the beautiful and incredibly powerful story of Jesus.
---
I am worthless.
Jesus' life and death prove this isn't true.
Until I faced off with depression, I didn't realize that my version of God's love involved proving my worth. I had mistakenly come to think that God's affection and value of me relied on my spiritual résumé. I would never have said that, but deep down, that's how I was evaluating myself.
The truth is that you have a God who loves you so much.
The Bible says you are a masterpiece created by God (Ephesians 2:10). When you go to an art gallery, you don't expect the art to do anything. You are there to admire the beauty before you, created by the hands of an artisan.
"I am the Potter; you are My clay. I designed you before the foundation of the world."
– Jesus Calling, April 7
You are an invaluable part of His collection; nothing replaces you. You bring Him unspeakable joy. He sings over you (Zephaniah 3:17). He thinks about you constantly, and if you decide to walk away from Him, He will follow you. He chose to give His life for yours.
You don't have to do anything to be worthy. You are worthy. You were worthy before you were born. Nothing can stop His love.
---
I will never be well again.
Jesus' resurrection proves this isn't true.
I won't lie to you: even as a therapist, I still struggle with depression and anxiety. However, that doesn't mean that hope is lost.
I will promise you two things: you will have struggles in your life, and God can take your broken heart and somehow bring life, despite your challenges. Take in His words every day, and allow His power and love to revive hope.
It takes daily effort: therapy, time with other believers, meditating on His words, and sometimes medications. Don't do it alone. Rely on the One who conquered death already.
There will be days when the miracle is just getting out of bed—He understands and values that. You have a unique ability to connect with God. David wrote, "My sacrifice, Oh God, is a broken heart; a broken and contrite heart you, God, will not despise." (Psalm 51:17). Because you are broken, you have something to offer Him that is special and beautiful.
You are not home yet. You might be depressed because your spiritual eye can see this world has nothing to offer. The hope that can rise in your heart can empower you to know that God does incredible things in the hearts of those who are hurt.
You are in the center of the most incredible love story of all time. Don't miss it:
Who shall separate us from the love of Christ? Shall trouble or hardship or persecution or famine or nakedness or danger or sword? . . . No, in all these things we are more than conquerors through him who loved us.
For I am convinced that neither death nor life, neither angels nor demons, neither the present nor the future, nor any powers, neither height nor depth, nor anything else in all creation, will be able to separate us from the love of God that is in Christ Jesus our Lord (Romans 8:35 – 39).
Dear friend, you are worthy. And there is hope.
If you or someone you know may be considering suicide, contact the National Suicide Prevention Lifeline at 1-800-273-8255 (en español: 1-888-628-9454; deaf and hard of hearing: dial 711, then 1-800-273-8255), or the Crisis Text Line by texting HOME to 741741.
---
About The Author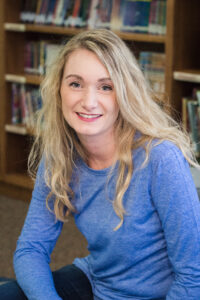 Jenita Pace, MA. Ed, LPC is the author of The Healing Names of Jesus (BroadStreet® Publishing). She began her passionate pursuit in 2001 to help people who battle depression after overcoming her own battle and now runs a private practice in Minnesota. Jenita and her husband live with their two sons in Minnesota. Find her on Twitter @threeriverspace, on Instagram @jenitapace, and visit her website at https://threeriversmn.com.
Join Our Telegram Group : Salvation & Prosperity