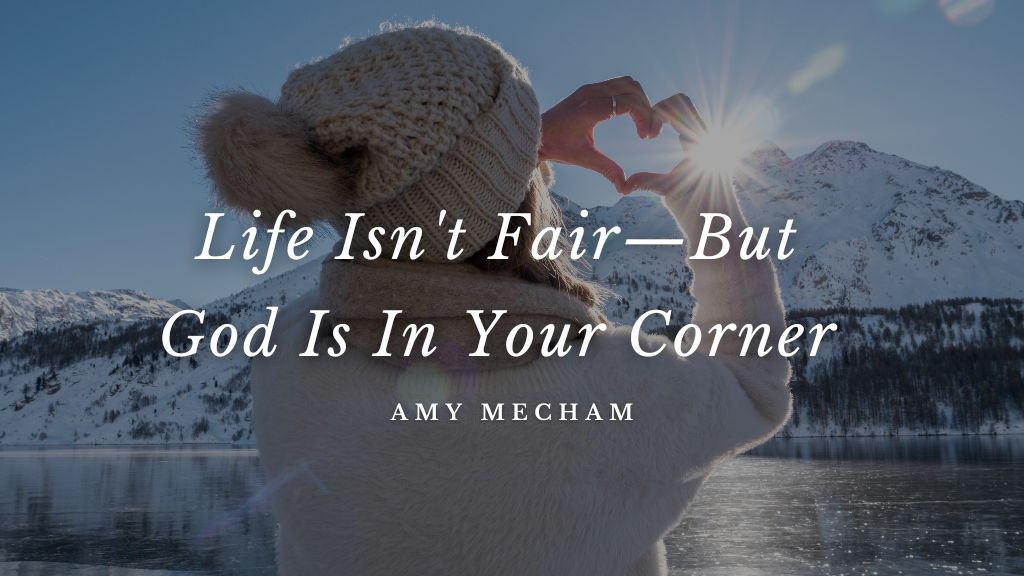 "I delight in hearing You whisper, 'I am with you.' And I rejoice in the new strength gained through spending time with You."
– Jesus Listens Prayers for Advent
---
Sometimes life isn't fair. Can I get an amen? Sometimes life just smacks us down. Without warning. And it's not even our fault. Sickness hits out of the blue, beloved relationships end, or divorce or death arrives at our door, changing us forever.
We all have stories
We all have stories to share. We all have trials. Hurts. Pains. They just come in different flavors. Some hurts are big. And I mean really big. Like huge. Others are smaller, but they are real. And they count.
I have a story, too. I am compelled to share only for this reason: freedom. God wants to take all of our burdens, big and small. He wants to make all things new. But we must allow Him to do that. We must ask Him. And after we ask God to take our burdens, we must leave them with Him. That's the hard part: releasing control.
Life smacks us down
So what is my story? How has life repeatedly smacked me to the ground? This was me and my life a dozen years ago: a first-year teacher who'd never worked full time, an angry son, a daughter whose life was hanging in the balance, a beloved dog's death, and an unwanted divorce. Fast forward, and God has brought me a wonderful new husband. But life is still full of struggles, new and old. If I properly filled you in on all of them, you would hardly even believe it. But honestly, it doesn't even matter.
Why doesn't it matter exactly how life smacks us down? Because all of it hurts. All of it is hard. Painfully hard at times, yes? But it doesn't have to be fatal. It's what we do when life smacks us down that defines us. When we wake, do we hide under the covers, wishing away our moments, or do we rise to face each moment with God's strength? Do we bless God or curse our very existence?
Remaining Victims
The world wants us to remain victims. Entitled. Deserving of pity. While that might be comfortable for a season, it's no way to live. We'd rather live victorious, as over comers. And with God, we can. When we place our trust into His capable hands, He takes care of every detail.
God carried me out of the darkness. When I could not see my next step, He gently guided me to safety. His faithfulness enables me to hold my head high, freeing my heart to love. He can do the same for you. God deeply cares about you. Every part of you. Believe me?
God's faithfulness
God's faithfulness has covered all of your years. How do you see it? Look. Look back and remember. Remember how He brought you gifts: people, flowers, sunshine, and love. Remember how He answered your prayers, flinging doors wide open and slamming others shut. Write down these gifts in a journal. As your pen flows over the pages, your memories will reveal His faithfulness. You'll see the pattern emerge: trust, surrender, and peace. It's why you're able to stand back up every time life smacks you down. And you know it will.
Standing on the faithfulness of God will enable you to trust Him—again and again. Your mind will want to focus on fear or on yourself, filling you with panic and pain. But you can negate that fear by purposing your mind to remember God's faithfulness, by pulling out your journal and reading your words. Trusting Him is the only remedy to fear. Trusting God brings His perfect peace.
Will you trust God
Will you trust God with your everything? Ask Him. Surrender to Him. God knows your yesterdays. He is here with you today. And He is with you in your tomorrows. God, who created all things, longs to be your most intimate friend. Your companion. The one you lean on for each and every breath. Let Him. Allow God in. Truly let Him into your life, and not just on Sundays or when the mood strikes, but each moment of every day. As you consistently turn your eyes to God, your trust will build. The pages of your journal will fill, and God's peace will fill your heart, mind, and body.
Life isn't fair, but with God in your corner, it doesn't matter. His constant presence in my life has given me joy, victory, and confidence. Without Him, I would be a crumpled mess on the floor. You are victorious. You are protected and loved by the King of kings. I promise He will be as faithful to you as He is with me. Won't you join me in trusting God with every breath?
---
About The Author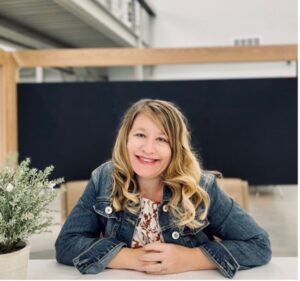 Amy Mecham is a wife and mother of five. She holds a doctorate in education and has been an educator for more than twenty years. Amy is outspoken and passionate about sharing her faith with others, as her story witnesses to others God's complete faithfulness. Find Trusting God with Every Breath on Amazon and wherever Christian books are sold
Services Marketplace – Listings, Bookings & Reviews