'Phantom Phoenix,' the latest from Voyage Comics, is scheduled for publication in the spring.
Voyage Comics, the publishing company that draws on Catholic values to present engaging comic books that both inspire and entertain, has announced plans to publish its latest series, Phantom Phoenix,this spring.
The new series, which is currently in the planning stage, will feature a main character who, author Philip Kosloski says, "isn't your typical superhero."
The Phantom Phoenix follows the character of Martin, a homeless World War I veteran living on the street of 1920s Chicago.A debilitating leg injury he sustained as a fighter pilot has left him without the ability to support himself, living off scraps of discarded food.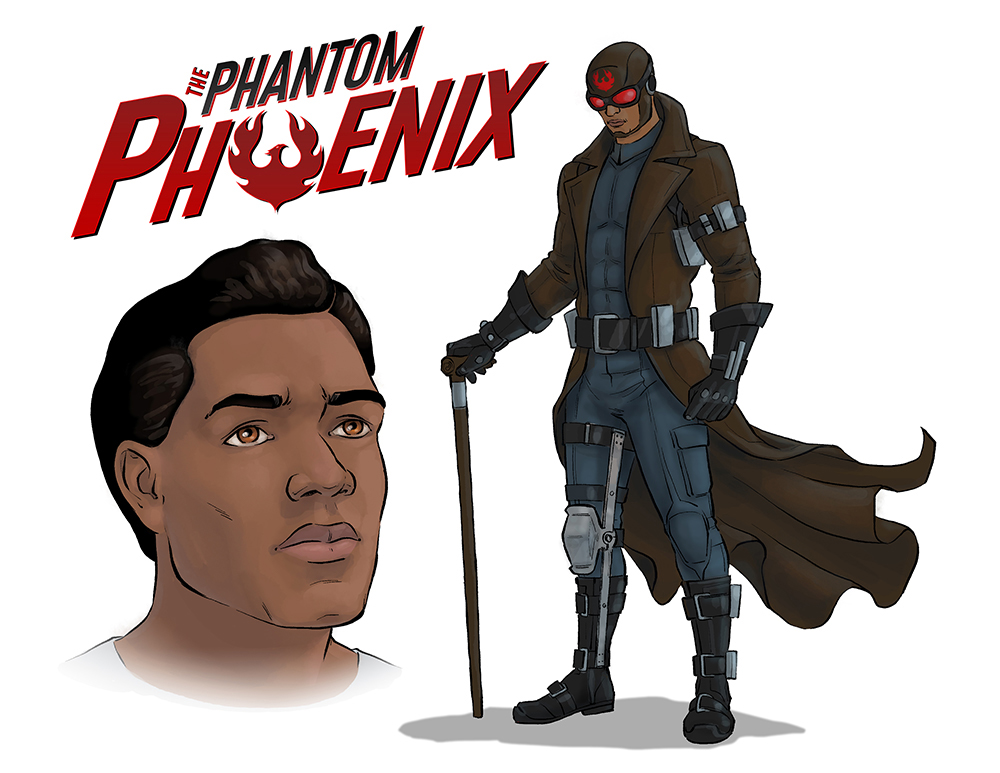 According to Voyage Comics' press release, a "series of unlikely events" leads Martin to discover a higher purpose in life — that of fighting crime and helping the country he fought to defend in the war. At his side is a Polish priest named Fr. Karol, who lets Martin stay in his church basement and use it as a "base of operations" for his detective work.
Kosloski, who is also known by readers of Aleteia.org for his accessible and inspiring articles on the Catholic faith, modeled the character of Fr. Karol partly on St. John Paul II.
He described the Fr. Karol character as a "kind and generous Polish priest who is a friend of the poor, while also having a desire for justice."
If this crime-fighting priest sounds vaguely reminiscent of G.K. Chesterton's Father Brown Series, a collection of detective short stories featuring a kindly but wise Catholic priest-detective, it's no coincidence. Kosloski explained that the Father Brown series was an inspiration for The Phantom Phoenix, and that some of Chesterton's plots and characters appear in the comic book series.
The Phantom Phoenix, like the mythological phoenix, rises from the ashes, and according to Kosloski, is a story of grace and redemption. Martin, having found his higher purpose, is not simply a crime-fighter, but a Catholic hero on a mission.
Kosloski told us, "The Phantom Phoenix is inspired both by his sense of justice, but also with his Catholic worldview that there is evil in the world that needs to be opposed.
"It is both physical and spiritual evil and Martin recognizes it, though it takes him some time to fully understand it. He isn't perfect, nor is he a saint, but he tries to do what he thinks is right," said Kosloski.
This new series will be written by writer Philip Kosloski and illustrated by Michael LaVoy, with colors by Marvel Comics artist Jay David Ramos (Joker of the Year of the Villain, Jean Grey, Guardians of the Galaxy, The Thanos Imperative, Call of Duty, and Extraordinary X-Men).
To contribute to this project's success and help make publication of The Phantom Phoenix possible, visit Voyage Publishing's crowdfunding page.
To learn more about Voyage Comics' other series, click here.
Join Our Telegram Group : Salvation & Prosperity