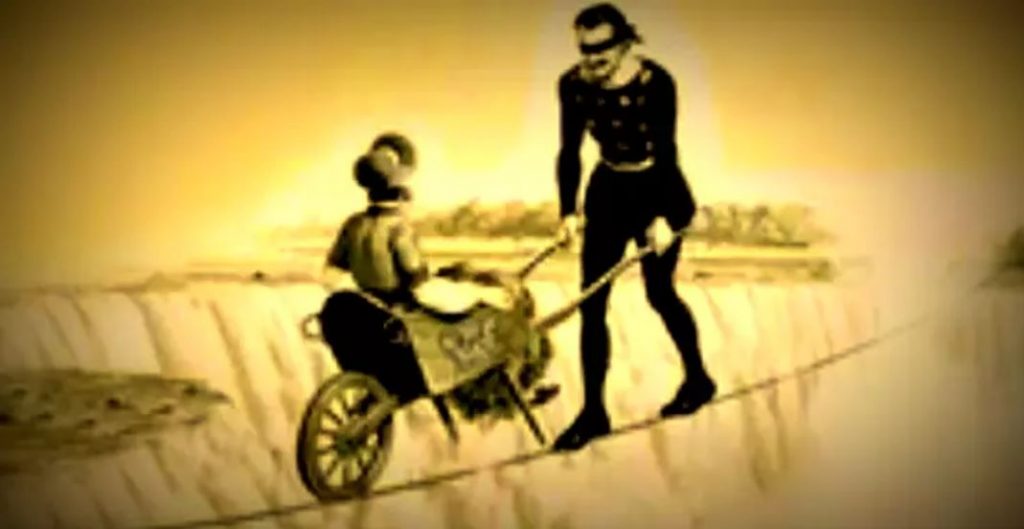 On Wednesday Chris Fabry interviewed me on the topic, What is saving faith? We need this because there is a difference between believing facts and trusting Christ.
The picture shows Charles Blondin carrying someone across Niagara Falls in a wheelbarrow. What does that have to do with saving faith? Listen and find out!
PS Click here sign up for the free email sermons.