Photo Credit: Canva
Do you ever feel like you just need to get away from the demands of work, home-life chores, ministry, or your family for a bit to connect with God? I mean, be honest. You may feel this urgency or strong desire to pull away from all of the busyness to simply spend some unhurried or uninterrupted time alone with your Heavenly Father. If so, I get it!

I'm there now.

I am quite ready to pack up a bag and head out of town! Life is busy. Life is full. But life is GREAT! Yet, this sister-girl wants to have a getaway with God.

Maybe you're there now or maybe you know this sounds like a great idea for you, too. That's probably why you clicked onto this post. If that's the case, let's talk about how to Plan Your Getaway with God.

For starters, check your current life status. Do you feel like you're becoming too busy to sit quietly with the Lord? Do you feel like you're either too distracted with your kids, hubby, responsibilities whether at work or your own ministry or business, or social media alerts? Maybe you're trying to build your ministry, brand, or business platform and all of the ideas are crowding out your space for devotional time with God. Lastly, maybe the test and trials of life are weighing you down and you just need a break away to be alone with the One who knows how to comfort and strengthen you like no one else can.

Wherever you are, let's work together on planning your weekend getaway with God.

Step 1 – Again, assess where you are in this season of life. Busy? Overwhelmed? Jam-packed work days? Stressed? Trials? Need a break away with God? Assess and prepare to plan.

Step 2 – Check your schedule to see what weekend you are free to getaway. Make sure that you don't have any upcoming engagements (i.e., speaking, coffee or tea chats, lunches, or meetings), extracurricular activities happening with your kids or grandkids. If you're married, make sure that your hubby is in full agreement with you heading off for the weekend. Once you have all of this squared away, you're ready for the next step.

Step 3 – Tie up any loose ends with work, church, or your own ministry or business tasks or responsibilities for your clients, congregants, or customers. Trust me. I recently took a girls' getaway and I STILL had to pull out my laptop way too many times to take care of business. I won't ever do that again! Why? Because it nearly defeated the very purpose for why I got away in the first place, which was to simply relax, unwind, and enjoy the time away with my friends. So, my encouragement to you dear sister, would be to tie up every loose end (and I do mean "every" loose end) before you drive or fly out.

Step 4 – Next up is to break out a clean sheet of paper in a notebook, grab a good pen, and begin to pray and ponder what your getaway with God is going to look like. Here are a few helpful ideas on what it could consist of…
– Planning to wake up early or whenever you rise to either go downstairs for coffee or tea or make it in your room or bed and breakfast. Mmm…can you imagine the goodness?
– Don't forget to bring your Bible, new journal, pens, highlighters, or color pencils. Don't forget to bring books that you've been wanting to read.
– Maybe you might want to go and sit by the pool or fireplace downstairs or in your room if it's winter (granted you have a fireplace in your room or cabin) for meditation of Scripture, dreaming of the next steps in life or just reflecting or resting.
– Think about ordering room service (which is a personal favorite of mine), Uber Eats, DoorDash, or Dominos. If not, head out to lunch or dinner alone either in your hotel restaurant or a nearby spot. And don't forget to make room for dessert! (strawberry cheesecake anyone?)
– Consider sitting outside on the balcony or prop up the pillows in your bed at some point of the day and read a good book or study a book of the Bible.
– Relax and watch a good movie to unwind once the day is done or take a relaxing bubble bath or long hot shower.
– Take time to pray (maybe longer than you normally would since there are no interruptions or tasks)
– Silence your phone. Better yet, change your phone settings to Do-Not-Disturb for a while (but don't forget to let your hubby, kids, or grandkids know that you'll be out of pocket during that allotted time). This will help you to stay focused with no phone calls, text messages, email, or social media alerts.
Step 5 – Lastly, research your lodging, schedule it, and prepare to pack it up! That's right. Prepare to pack up everything that you're going to need for your getaway. Shopping for it can be fun and invigorating, too!

Planning a getaway with God is all about slowing down and being very intentional about your time alone and away with Him. Sometimes I'll find myself saying, "Lord, I need time with you like the earth needs rain!" I'm also reminded of what Psalm 42:1 says, "As the deer pants for streams of water, so my soul pants for you, O God. My soul thirsts for God, for the living God." Amen! Do you ever feel like this?

If you know you're in need of going the extra mile as it relates to spending time alone with the Lord, do it, my sister. Take some time to prepare yourself, your household, your job, and your church for this creative moment. Because at the end of the day, God longs for a deeper relationship with you. He longs to spend unhurried time with you. He longs for your focused attention. And sometimes this calls for drastic measures on our part. So go for it. Plan your Getaway with God. I will.

Remember, Jesus is coming back soon. And those who endure unto the end shall be saved. So, let's be ready from the Inside Out!
~Courtnaye

Question: If you could plan a getaway with God, what would your weekend look like? Share it in the comments or you can email me directly as insideoutwithcourtnaye@gmail.com.
Also if you need prayer, you can email me directly at insideoutwithcourtnaye@gmail.com and I will pray for you.
For more resources or to book me for your next LIVE or virtual women's conference, visit www.courtnayerichard.comTODAY!
*If this post has blessed you or ministered to you, please leave a comment below and feel free to share it with others. Thanks so much! And if you haven't subscribed to my email list to receive my blog posts on Mondays, please subscribe below. 😉
SUBSCRIBE HERE TO RECEIVE MY BLOG EVERY MONDAY!
*ORDER YOUR COPY OF MY NEW 52 WEEK DEVOTIONAL
WITH STUDY GUIDE TODAY!
*Grab my latest book today! Visit www.courtnayerichard.com or Amazon to order! Thanks!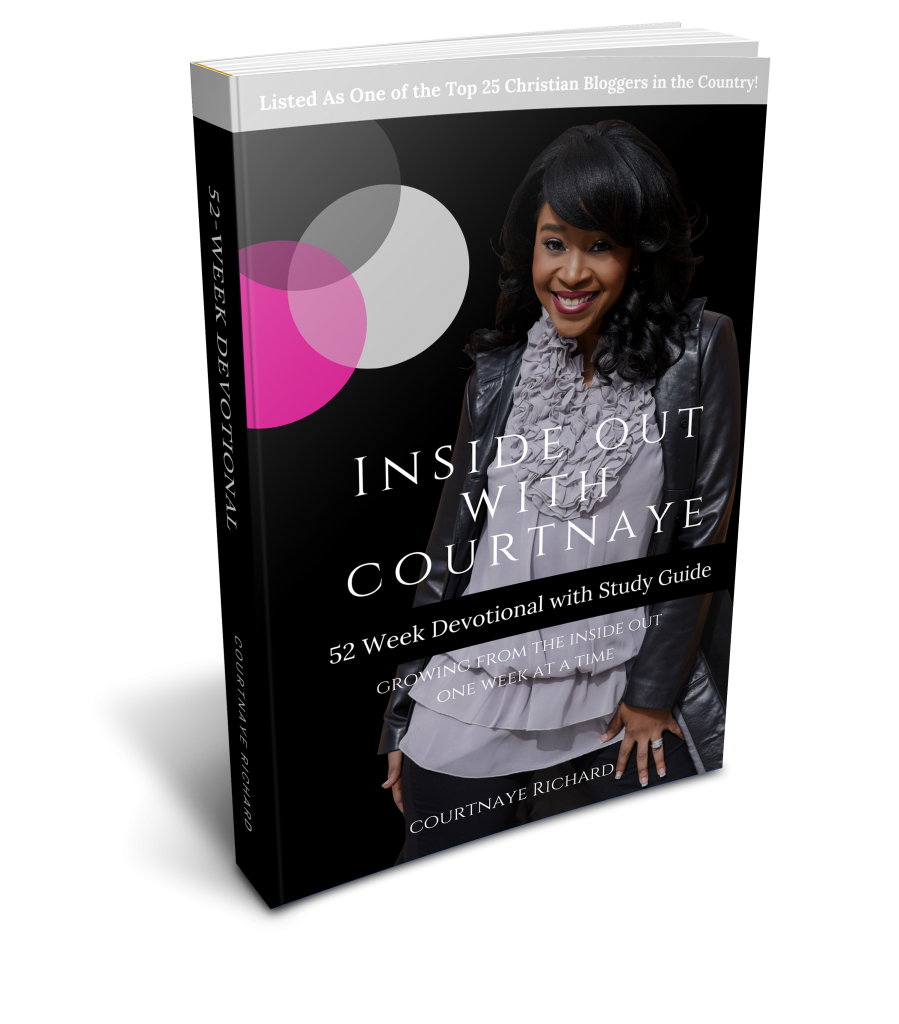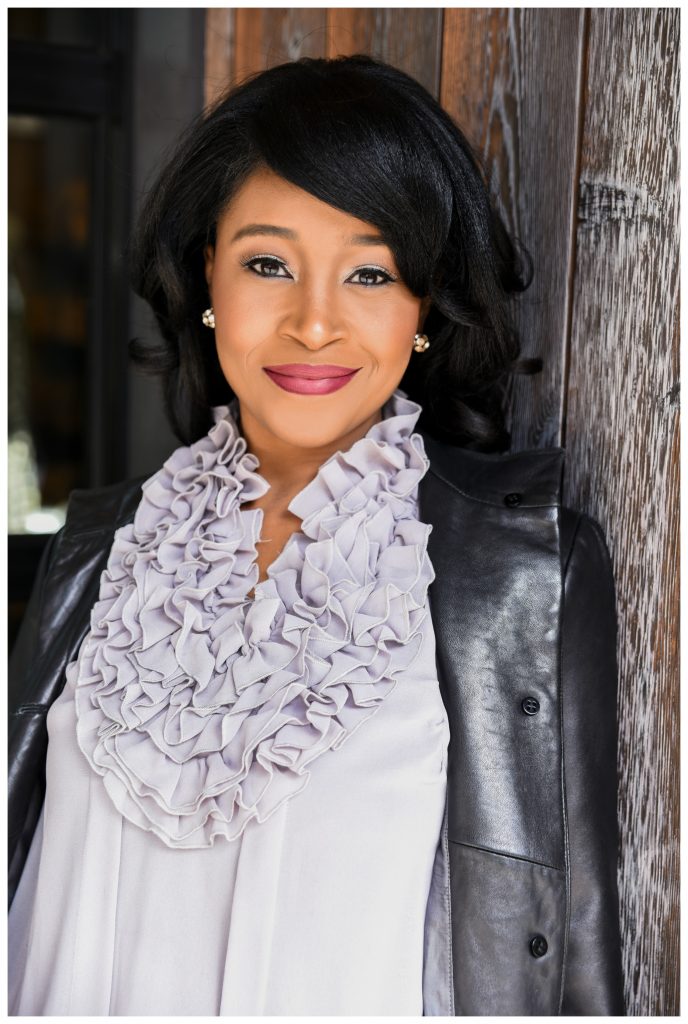 Courtnaye Richard is the founder of Inside Out with Courtnaye, a ministry that helps women grow in their walk with Christ from the heart and equips them to fulfill their God-given purpose. She is also the author of the book, IDENTIFIED: Knowing Who You Are in Christ and Moving Forward in Your Purpose. Courtnaye is married with three beautiful children and is a contributing writer for ibelieve.com, Women's Ministry Tools, speaker of a host of women's conferences, and her blog reaches thousands of women across the globe. She resides in the beautiful Texas Hill Country (outside of Austin, Texas).
Join Our Telegram Group : Salvation & Prosperity