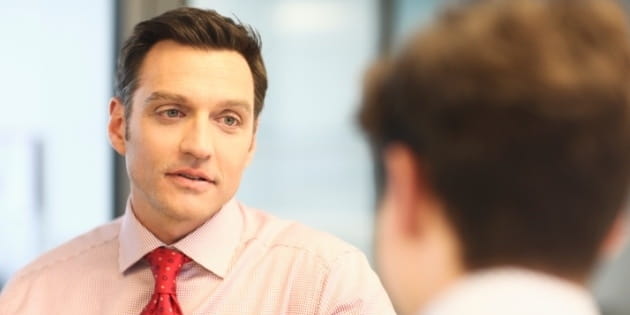 How many struggles of pastoral ministry can be traced to a lack of solid biblical training? It has never been easier to get a seminary or Bible college degree, yet graduates mistakenly assume that degree-in-hand means they are ready to shepherd the flock. Many seminaries have tried to fill a church-shaped void that they are not equipped nor commissioned to fill. Consider carefully the words of Al Mohler, the President of the nation's largest seminary:
I emphatically believe that the best and most proper place for the education and preparation of pastors is in the local church. We should be ashamed that churches fail miserably in their responsibility to train future pastors. Established pastors should be ashamed if they are not pouring themselves into the lives of young men whom God has called into the teaching and leadership ministry of the church.
I do believe that there is a role for formal theological education, but we should not be seen as an agency that is assigned the task of training ministers by franchise. I want to assist churches and to assist pastors in training pastors. But, after fourteen years of service in this capacity, I am absolutely certain that the finest theological seminary on earth is absolutely incompetent at replicating the actual life of a gospel congregation. I want to train a generation of pastors who will train pastors, and I want to help them in that task.[1]
Mohler's instincts are correct. It is the responsibility of the local church to train, affirm, and send pastors into ministry. Seminaries and colleges are significant aids to this end, but they cannot replace the church.
The Apostle Paul leaves his parting exhortation to Timothy at a time when there is a crisis in the church's leadership. Paul exhorts Timothy to set the church on a firm course (1 Tim 3:14–15), establishing qualified leadership who is faithful to the call. A key aspect of Timothy's job is to train–up new leaders so that the church will be on solid footing for subsequent generations.
Paul's rallying charge is to remind Timothy that "The things which you have heard from me in the presence of many witnesses, entrust these to faithful men who will be able to teach others also" (2 Tim 2:2). This remains the blueprint for training leaders today.
1) Train Leaders in Conviction ("the things which you heard")
Biblical leadership is convictional leadership rooted in the apostolic message of the gospel, centered on the full glory of the Triune God. Paul tells Timothy that his message need not be original, but it must be faithful to the apostolic message. He writes, "the things which you heard." This is not a reference to a few essentials; rather, these words refer to the totality of Paul's gospel work. This is similar to Jesus's commission to teach "all that I commanded you" (Matt 28:20). It also echoes Paul's earlier exhortation to "retain the standard of sound words which you have heard from me" (2 Tim 1:13).
Church leaders must provide spiritual shape to the convictions of the next generation of leaders. The church, not the seminary, is the pillar and support of the truth (1 Tim 3:15). The church's leaders should be positioned to offer basic training in areas of hermeneutics, theology, sermon preparation, pastoral ministry, and other vital disciplines for aspiring leaders. It is here that seminaries can serve a vital role in coming alongside churches that have sparse resources or lack the academic accountability that more structured environments provide.
2) Train Leaders in Character ("entrust to faithful men")
Those who lead the church must be above reproach in all aspects of their lives or they are unfit for the ministry (cf. 1 Tim 3:1ff; Titus 1:5ff). Paul's statement to "entrust to faithful men" is not a proof text for the unbiblical notion of apostolic succession. Rather, Paul's emphasis is on the character of the men being trained. These are men who are trustworthy and dependable. Each generation of church leadership is to "entrust" (lit. to hand over for safe keeping) the ministry of the gospel to those coming in their wake.
Practically, mentors can help these candidates by identifying particular life patterns before aspiring pastors are thrust into leadership. Do they make themselves available to serve? Are they accepting responsibility for various tasks? Are they trustworthy in their relationships in the church as well as in their reputation toward those outside? The church doesn't need any more celebrity, but it can always benefit from faithful men who will serve the needs of the flock with gospel-focused grace.
3) Train Leaders in Communication ("able to teach others")
These faithful men must be able to communicate the word of truth to the sheep. It is not enough to have a "pastor's heart" for ministry if such desires do not translate to real-life contexts in the body of Christ. The church is a living lab that offers endless opportunities to minister. Younger ministers should discerningly be provided with opportunities to lead, instruct, and guide the flock. I believe many men have burned-out in the ministry because they were thrust forward too quickly. Go slow, but move forward with intentionality.
Mature leaders should examine the abilities of each candidate as an aspiring leader is given opportunities to preach, teach, visit, and pray. A simple approach, and often overlooked, is to have trainees shadow more seasoned pastors throughout the week. The power and encouragement of example is impossible to duplicate in the classroom. I believe that this will cultivate an atmosphere for disciple-making and shepherd-grooming that will deeply benefit the health of the church.
A Final Word of Application:
Where do you begin? If you are an older pastor or seasoned minister, cull a few faithful men and begin to encourage them to this end. Work with each one, looking to provide specific instruction, tangible opportunities, and a guided mentorship that will allow such leaders to flourish as the church grows and matures. Pray that God will raise up faithful men like this and then get to work applying Paul's admonition to Timothy. If you are in a smaller congregation, seek to partner with like-minded churches, so you can share training resources and ideas.
If you're a young man desiring to serve in the ministry, humbly approach your church leaders, conveying your desires. Ask your pastors if you can shadow them at appointed times, so you learn the rhythms of daily ministry. Allow a leader into your life to help guide you both academically and spiritually. Whatever you do, don't rush into a ministry you have not been trained to lead. Use your years of mentorship to observe, support, and learn as much as possible. In God's timing, He will place you where you need to be. First, however, be faithful where you are.

Paul Lamey is an elder at Grace Community Church, Huntsville, Alabama, where he devotes his primary attention to the preaching ministry of the church and training leaders. He completed his formal training at The University of Mobile (B.A.) and The Master's Seminary (M. Div. and D. Min.). Paul is active in training pastors at Samara Center for Biblical Training in Samara, Russia and also with Grace Advance in Los Angeles, CA. He writes for Christianity.com, ChurchPastor.com, and the Journal of Modern Ministry. He and his wife Julie have two sons and two daughters. Follow him on Twitter at @PaulSLamey.