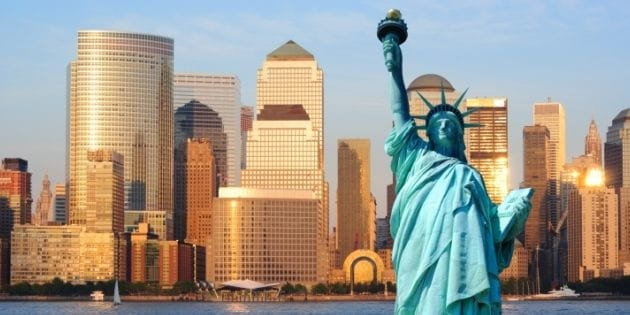 There's a growing undercurrent of political word-smiting regarding freedom to be a Jesus follower in the culture today. It's a movement to narrow and marginalize people of faith who have opinions, want to be heard and who want to participate in the debate that is at the intersection of culture, politics and faith.
Those attuned to the habit of political groups adopting talking points to help reframe our understanding of particular issues will notice that politicos are actively affirming our "right to worship" freely rather than the "freedom of religion." The biographer/apologist/thinker Eric Metaxas addressed this very topic here.
The "right to worship" argument essentially seeks to give people the freedom to preach, commune and practice in whatever way they choose, so long as it doesn't cross a boundary into culture and politics. The reasoning goes something like this: "You have beliefs and that's okay, but it's not okay to bring those beliefs into the national discussion." It's a tangent of the tolerance debate, wherein moral discussions are dismissed as intolerant, and people of faith are marginalized and stamped with a large "WACKO!" on their head.
Freedom of religion is so much more than just the freedom of worship; it's the freedom from the state to impinge on the expression of faith – even and perhaps especially – in the political and cultural arena.
How does this philosophy affect persecuted believers around the world? In some of the countries on the World Watch List such as Brunei, Saudi Arabia and Mauritania, followers of Jesus are "allowed" to be a Christian, but not convert, share or meet as an organized group in any meaningful way. This is because a placating Freedom of Worship is an intermediate step to a total state controlled religious dogma (North Korea, The Maldives, etc.).
It would be overreaching to suggest that western politicians have designs to move toward state-controlled expressions of faith, but not that they want to control the debate and influence of people of faith whose beliefs are inconvenient, contrary and in opposition to their own.
Don't let it happen! Express the right to a freedom of religion, or the ability to worship Jesus without the threat of control from the government. You can do this by making your faith a vital and central part of your life, and by letting your faith inform your view of culture, morality and legal justice. This will only make your faith stronger, and help form a stronger and better country.
By knowing your rights, and understanding how others are trying to control the debate about how faith influences civic life, you can be a more informed citizen and a stronger force for good in your sphere of influence. Perhaps more importantly, your faith will show through in the public arena, which seems to be what this argument is really about.
Dr. David Curry is president/CEO of Open Doors USA, based in Santa Ana, California. It is the American arm of Open Doors International, a worldwide ministry supporting persecuted Christians since 1955.
Publication date: September 17, 2013