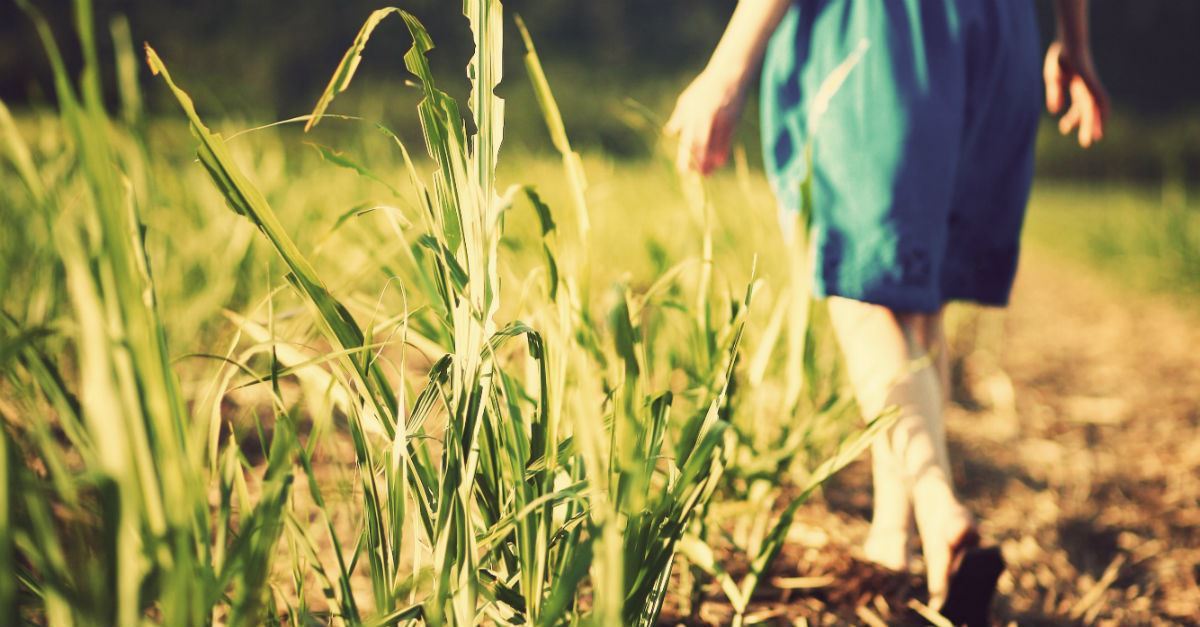 "The very center and core of the whole Bible is the doctrine of the grace of God."
–J. Gresham Machen
"Grace" is the most important concept in the Bible, Christianity, and the world. It is most clearly expressed in the promises of God revealed in Scripture and embodied in Jesus Christ.
Grace is the love of God shown to the unlovely; the peace of God given to the restless; the unmerited favor of God.
What is grace and what are some ways people have defined grace?
"Grace is free sovereign favor to the ill-deserving."(B.B. Warfield)
"Grace is love that cares and stoops and rescues."(John Stott)
"[Grace] is God reaching downward to people who are in rebellion against Him."(Jerry Bridges)
"Grace is unconditional love toward a person who does not deserve it." (Paul Zahl)
Grace is most needed and best understood in the midst of sin, suffering, and brokenness. We live in a world of earning, deserving, and merit, and these result in judgment. That is why everyone wants and needs grace. Judgment kills. Only grace makes alive.
A shorthand for what grace is – "mercy, not merit." Grace is the opposite of karma, which is all about getting what you deserve. Grace is getting what you don't deserve, and not getting what you do deserve. Christianity teaches that what we deserve is death with no hope of resurrection.
While everyone desperately needs it, grace is not about us. Grace is fundamentally a word about God: his un-coerced initiative and pervasive, extravagant demonstrations of care and favor. Michael Horton writes, "In grace, God gives nothing less than Himself. Grace, then, is not a third thing or substance mediating between God and sinners, but is Jesus Christ in redeeming action."
Christians live every day by the grace of God. We receive forgiveness according to the riches of God's grace, and grace drives our sanctification. Paul tells us, "the grace of God has appeared, bringing salvation for all people, training us to renounce ungodliness and worldly passions, and to live self-controlled, upright, and godly lives" (Titus 2:11). Spiritual growth doesn't happen overnight; we "grow in the grace and knowledge of our Lord and Savior Jesus Christ" (2 Peter 2:18). Grace transforms our desires, motivations, and behavior.
In fact, God's grace grounds and empowers everything in the Christian life.
Grace is the basis for:
The gospel is all about God's grace through Jesus Christ. That's why Paul calls it "the gospel of the grace of God" (Acts 20:24) and "the word of his grace" (Acts 14:3).
The gospel of the grace of God is the message everyone needs. The word of grace is proclaimed from every page of the Bible and ultimately revealed in Jesus Christ. The last verse of the Bible summarizes the message from Genesis to Revelation: "The grace of the Lord Jesus be with all" (Revelation 22:21). Through Jesus "we have all received grace upon grace" (John 1:16)—the gratuitous and undomesticated grace of God.
Justin Holcomb is an Episcopal priest and teaches theology at Reformed Theological Seminary and Knox Theological Seminary. Justin wrote On the Grace of God and co-authored with his wife Lindsey Rid of My Disgrace and Save Me from Violence. He is also the editor of Christian Theologies of Scripture. You can find him on Facebook, Twitter, and at JustinHolcomb.com.
Photo Credit: Unsplash/Peter Miranda