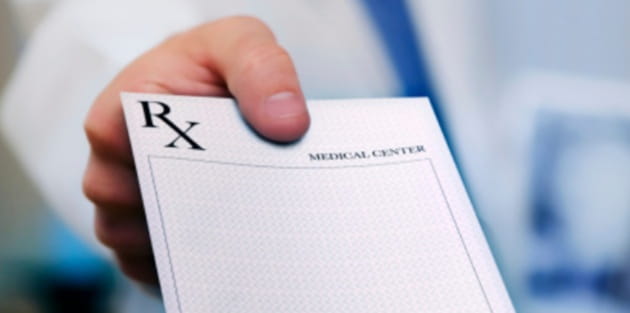 Law enforcement officials use the term "doctor shopping" to refer to the way those addicted to prescription pain medications seek to avert accountability. If you go to your doctor to ask for Vicodin, and your physician refuses to prescribe it, you are doctor shopping if you then seek out multiple doctors until you find the one who will prescribe the Vicodin. Sometimes an addict will have multiple doctors going at once, all prescribing different medicines, often those that are dangerous to mix. I've noticed the same thing going on when it comes to church accountability.
The truth is, there's a certain type of personality that doesn't want accountability, but affirmation. If one wants to divorce someone one shouldn't divorce or marry someone one shouldn't marry or do something one shouldn't do, he seeks out a pastor's "accountability." When the pastor tells him the opposite of what he wants to hear, he leaves and goes to find a pastor or counselor who will. And this goes on and on.
This isn't being shepherded. It's the same old autonomy of the self, that first manifests itself in the life-cycle of a child saying, "But Dad said it was okay…" except now grown up into something with a far more malevolent motive and a far more dangerous outcome.
Sadly, there are too many ministers of the gospel out there willing to empower this sort of behavior. If you have a church member who has been warned or disciplined by another pastor or church, you have a responsibility to investigate what's going on. True, it might be that the old church spoke where there is no authority to speak, disciplining a parent for not homeschooling, for example. But, even then, if you will give an answer for the soul of this person, you bear the responsibility to find out what exactly is going on.
If you're the kind of minister who refuses to acknowledge the discipline or accountability structures of other churches, you might simply be more enlightened than those churches and leaders. Or you might not know what you're dealing with. And you just might be fighting against a word spoken by Jesus himself, handing over an unrepentant soul to Satan, with the hopes of ultimate repentance (1 Corinthians 5:4).
Your affirmation of an unrepentant and fugitive-from-discipline church member isn't an act of love or mercy. It's an act of hatred. You are empowering the unrepentant to "bear the name brother" or sister (1 Corinthians 1:11), to assuage a conscience that should be convicted by the Spirit. If so, you'd be better off just prescribing an addict another round of Percocet.
Russell Moore is Dean of the School of Theology and Senior Vice President for Academic Administration at the southern baptist theological seminary and executive director of the Carl F. H. Henry Institute for Evangelical Engagement. Dr. Moore has authored and contributed to several books, including: tempted and tried: temptation and the triumph of christ, the kingdom of christ: the new evangelical perspective, and adopted for life: the priority of adoption for christian families and churches. He blogs at www.russellmoore.com, and you can follow him on Twitter @drmoore.