A Prayer of Healing for Sick Family and Friends
By Wendy van Eyck
Heal me, LORD, and I will be healed; save me and I will be saved, for you are the one I praise. – Jeremiah 17:14
Some time ago, I sat in an office where an oncologist told my husband after three battles with cancer that sometimes you just have to have faith. I sat there and thought about how the burden of healing sickness is never on the patient, how it is never even on a doctor, but how it is always, always, on God.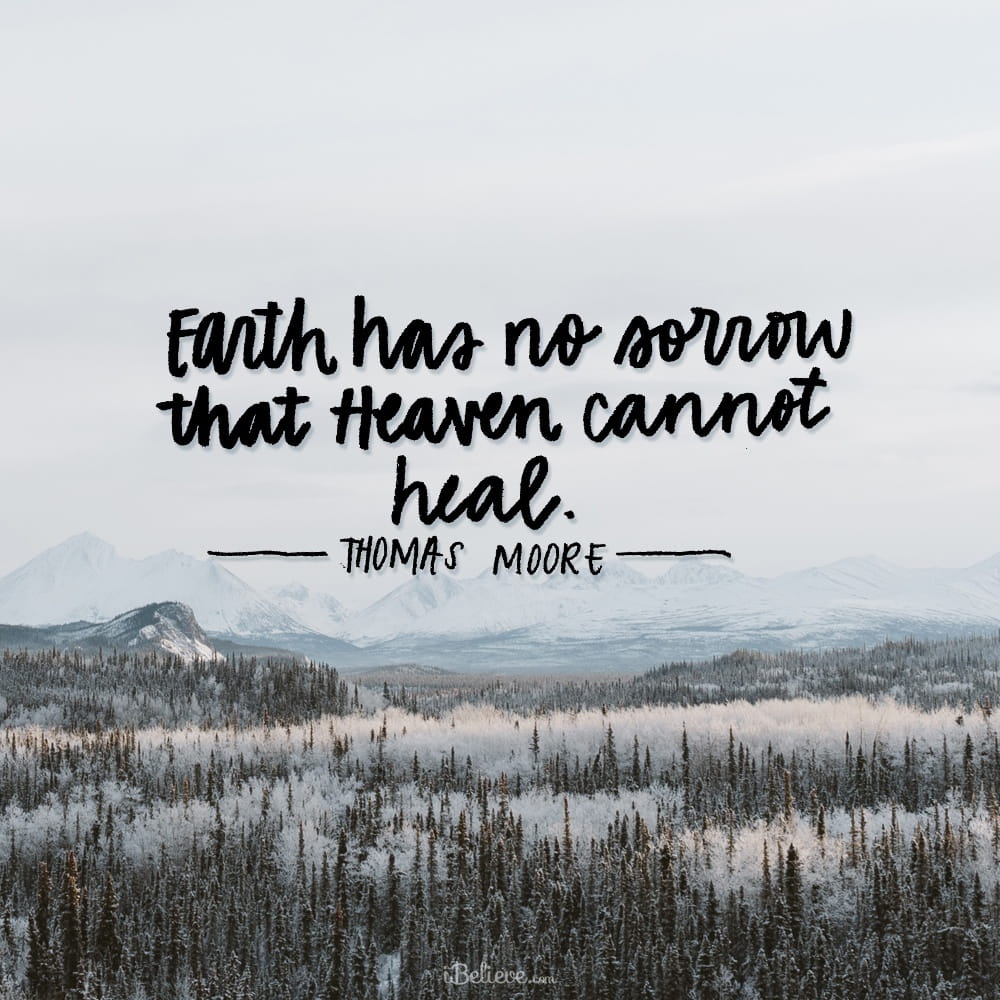 The burden of healing rests on the shoulders of my big, gracious God who turns when I touch the hem of his garment.
The burden of healing falls on my God who knows the plans he has for me even when my own hopes collapse around me.
The burden of healing doesn't lie in saying just the right words or praying something that sounds beautiful. And I don't know about you but that frees me up to pray a little more boldly for God to heal.
I don't know if you need healing from a sickness or if you know a family member or friend who does but if you're searching for words you're welcome to borrow some of mine. Let's pray:
Lord Jesus, thank you that you love [name of person who needs healing]. I know that you hate what their illness is doing to them/me. I ask that you would heal this disease, that you would have compassion and bring healing from all sickness.
Your word says in Psalm 107:19-20 that when we call out to you the Eternal one you will give the order, heal and rescue us from certain death. In the Bible, I have read of miraculous healing and I believe that you still heal the same way today. I believe that there is no illness you cannot heal after all the bible tells of you raising people from the dead so I ask for your healing in this situation.
I also know from my experience of life on earth that not everyone is healed. If that happens here than keep my heart soft towards you, help me to understand your plan and help me to be excited about heaven.
God, I thank you that [name of person who needs healing] belongs to you and that you are in control of everything that happens from our first breath to our last sigh.
Amen.

This devotional first appeared as A Prayer for Healing Sick Family and Friends by Wendy van Eyck. You can read that piece in full here. All right reserved.
Now that you've prayed, are you in need of someone to pray for YOU? Click the button below!

Visit iBelieve.com for more inspiring prayer content.