A Prayer to Thank God for His Sovereign Control
By Meg Bucher

He set the earth on its foundations,
never to be moved.
You covered it with the deep like a garment;
the waters stood above the mountains.
At Your rebuke the waters fled;
at the sound of Your thunder they hurried away—
the mountains rose and the valleys sank
to the place You appointed for them—
You set a boundary they cannot cross;
they will never again cover the earth. – Psalm 104:5-9
When my kids were still little, I longed for a magical solution to cure all aches and boo-boos. The constant clamoring for Band-Aids, boo-boo bunnies, and mommy hugs was everyday life for a long time. Long after the initial hurt had passed, that little Band-Aid on their finger or on their knee would remind them the rest of the day why they needed me, if only just to whine about what happened or add pity to the pain.
One day, I decided to use the clear, thick baby ointment that cures everything… maybe this would be the magical, cure-all solution? Clearing up a diaper rash is no joke, so I figured a paper cut should be a cakewalk for that stuff. I figured right, and they bought it. Problem solved …for a while.
In the search to heal what ails us, there are plenty of worldly solutions claiming to right wrongs and undo hurts. But, today's verse reminds us of God's sovereign healing. He secures the world. God set the borders of the ocean and perimeters of the sky, the depths of the ocean and heights of mountainous ranges. The sun rises and the sun sets, day after day, dependably.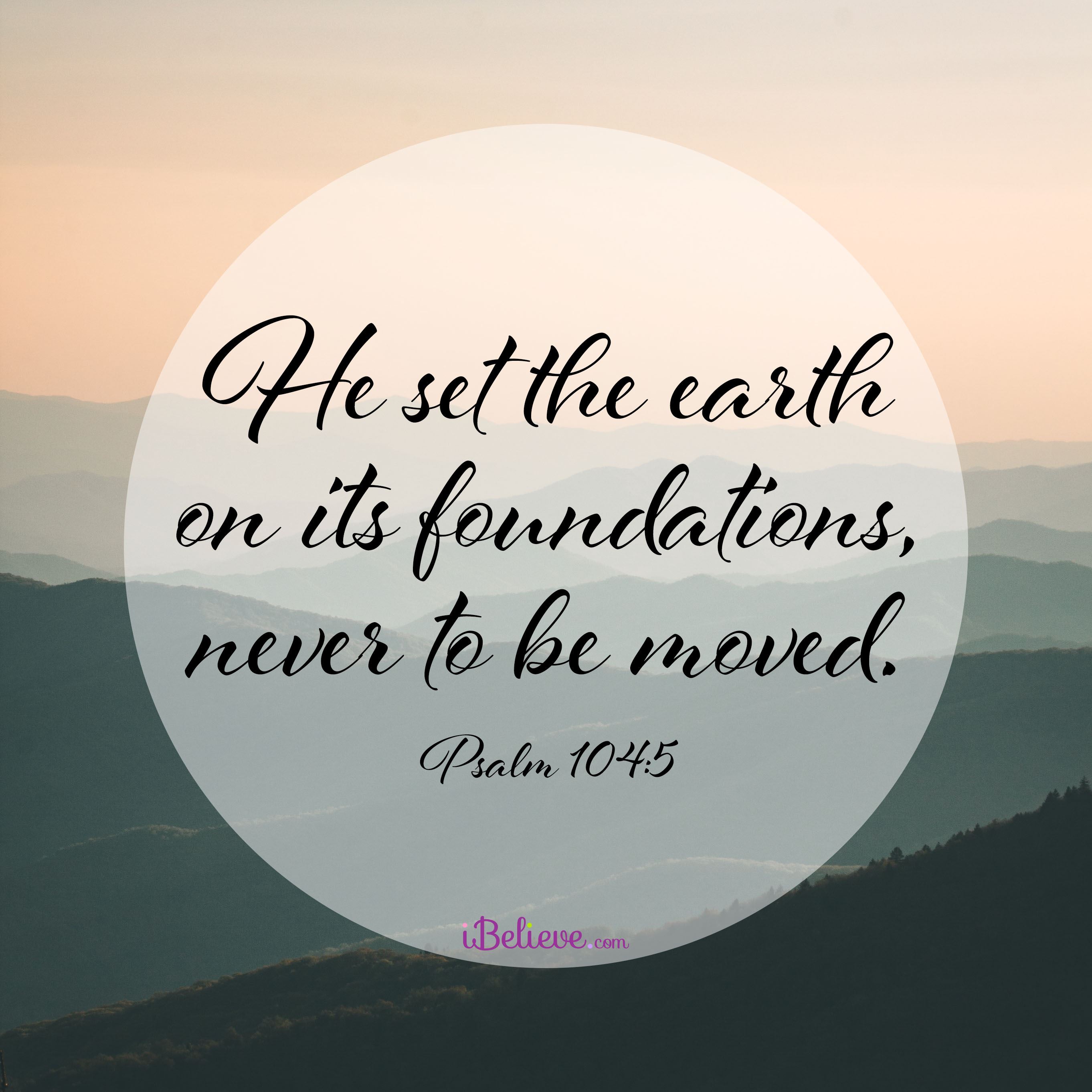 Max Lucado wrote this about God's power and control: "What controls you doesn't control Him. What troubles you doesn't trouble Him. What fatigues you doesn't fatigue Him. Is an eagle disturbed by traffic? No, he rises above it. Is the whale perturbed by a hurricane? Of course not, he plunges beneath it. Is the lion flustered by the mouse standing directly in his way? No, he steps over it. How much more is God able to soar above, plunge beneath, and step over the troubles of the earth! As Matthew 19:26 tells us, 'With men this is impossible, but with God all things are possible.'"
We need each other for comfort, and we benefit from the medicine the earth provides, but neither is as powerful as His sovereign hand of love. It is a love Jesus died for on the cross so that we may come to Him and be healed …over and over again. When solutions seem senseless, look to Him.
Father, we praise You for the delicate way You powerfully align our lives to Your creation. Thank You for the waters and mountains that remind us of You. Forgive us for overlooking Your presence in every aspect of our lives, and bless us to notice and give glory to You, for You are our healer. In Jesus' Name, Amen.
Meg Bucher writes about everyday life within the love of Christ. She stepped out of her comfort zone, and her Marketing career, to obey God's call to stay home and be "Mom" in 2011. From that step of obedience her blog, Sunny&80, was born, a way to retain the funny everyday moments of motherhood. Meg is also a freelance writer and author of "Friends with Everyone." She loves teaching God's Word and leading weekly Bible study, being a mom, distance running and photography. Meg resides in Northern Ohio with her husband, two daughters, and Golden-Doodle… all avid Cleveland Browns fans.

Now that you've prayed, are you in need of someone to pray for YOU? Click the button below!

Visit iBelieve.com for more inspiring prayer content.