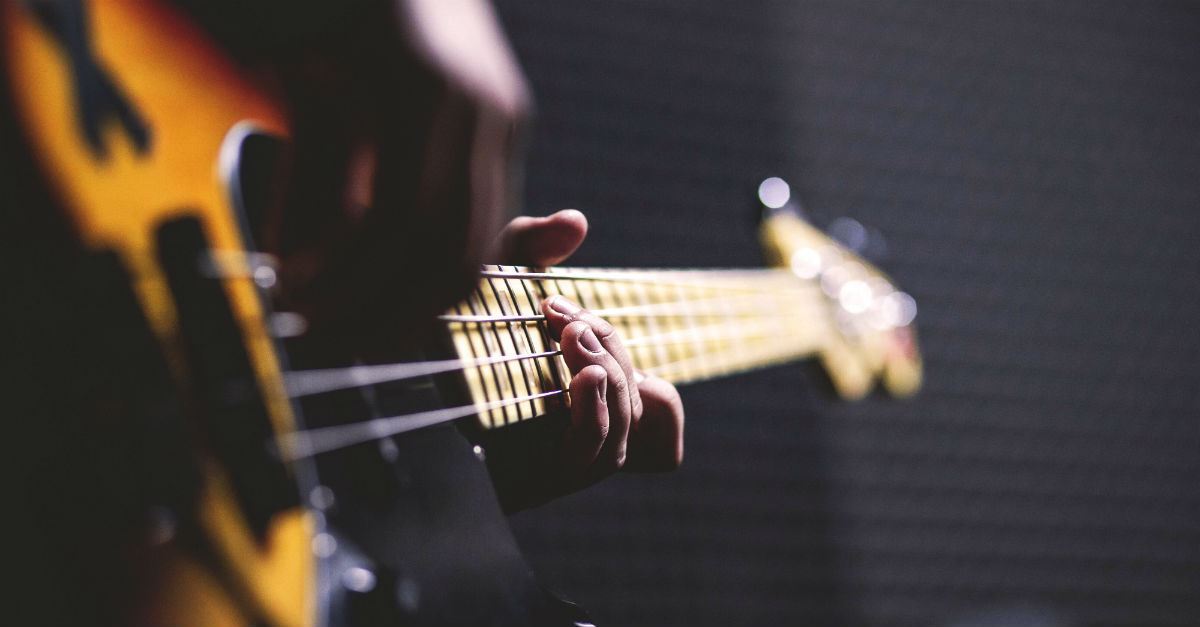 "But the hour cometh, and now is, when the true worshippers shall worship the Father in spirit and in truth: for the Father seeketh such to worship him. God is a Spirit: and they that worship him must worship him in spirit and in truth." (John 4:23-24)
Many in modern church congregations may know the words of "Amazing Grace" and understand the saving power wrote about "Power in the Blood," but they may be more attracted to the energy and style of modern worship artists: Hillsong, Lauren Daigle, Chris Tomlin, and Casting Crowns.
Others in church congregations bemoan any music or song labeled Contemporary Christian Music (CCM) because they have been taught this kind of music deceives the masses with emotional drumbeats and tones to mimic the true spirit found only in the old-time hymns.
Some in this "hymn only" crowd may argue CCM is not even truly inspired by deep faith like the hymns written by saints of yesteryear, thinking there can be no spiritual revelation from the music written by today's contemporary artists.
To some, the style of worship music is simply a matter of the worshipper's preference. To others, the style of music in corporate church worship is a matter of right and wrong.
What does the Bible say about music, especially worship music?
Scripture tells us hymns and songs are used to worship God. By singing in worship, Christians proclaim the truths of God's saving power, rejoice in His redeeming grace, and even edify and strengthen each other in singing the truth of His word.
Bible Verses about Worshipful Music
The Psalmist in 147:7 instructed us to "[s]ing unto the Lord with Thanksgiving; sing praise upon the harp unto our God."
Colossians 3:16 proclaims the edification power of song by saying, "Let the word of Christ dwell in you richly in all wisdom; teaching and admonishing one another in psalms and hymns and spiritual songs, singing with grace in your hearts to the Lord."
When we become redeemed, the Psalmist in 40:3 spoke of the "new song in [his] mouth, even praise unto our God: many shall see it, and fear, and shall trust in the Lord."
Therefore, song is very important to the believer and the worship of Jesus Christ. Songs and music serve many useful and vital purposes.
Do music styles matter in worship?
Generations have argued (and will continue to do so) about what is "good music." My parents, for example, listen to the oldies of the 60's and 70's and refuse to think anything recorded since has any musical value.
If the artist doesn't look the way we think they should look, and if the music doesn't sound the way we think it should sound, many quickly discount the music (and whole genre) as devilish or at least inappropriate for the church.
Remember in Matthew 14 when the disciples encountered what they thought was a ghost while fishing on the sea? In verse 27, Jesus told them "be not afraid." He didn't take the form of the Jesus they were accustomed to seeing. They didn't recognize His face, His walk, His demeanor, His gait, or His acts, but they recognized His voice.
We are guilty of this mistaken identity as well. If something isn't presented in the style and sound which we have grown comfortable with over the years, we do not know what to think of it and may be scared to accept it.
However, we may hear His voice when we stop a moment to consider the substance of what is being presented. Music is not intended to split congregations, denominations, or friendships. If the mode of worship is both Spirit-led and truthful to the inspired Scripture, it is a worthy and genuine mode of worship.
Music is a mode of universal communication which we use to worship our Savior!
Chad is a believer in Christ, attorney at law, wannabe golfer, runner, dog lover, and writer. He enjoys serving his church as a deacon and Sunday School teacher. You can find him on Facebook, Twitter, and at his golf devotion par3sixteen.com. He and his wife Brandi reside in Tennessee with their canine son Alistair.
Photo Credit: Pexels/freestocksorg