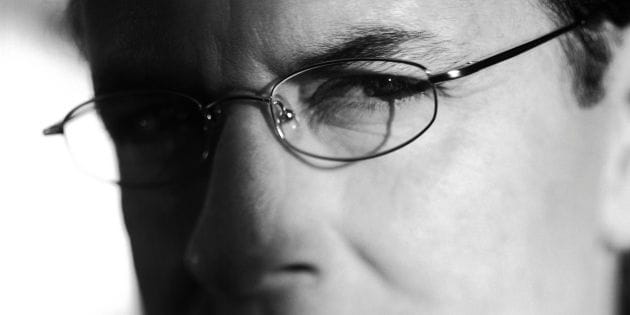 Have you ever seen Miracle on 34th Street? It's a Christmas classic. The 1947 novel became a movie the same year, earning the author an Academy Award for the Best Original Story. The film itself was nominated for the top picture. Edmund Gwenn, who played Kris Kringle, won an Oscar for Best Supporting Actor. But who could ever forget the child actor, Natalie Wood, who won the hearts of viewers as Susan Walker, the little girl whose doubt in the existence of Santa Claus is transformed by her association with Edmund Gwenn's Kris Kringle.
"Miracle on 34th Street stands beside It's a Wonderful Life as one of the two most enduring of America's holiday movies," says Frank Beaver, professor of film and video studies at the University of Michigan. "As with Frank Capra's It's a Wonderful Life, Miracle on 34th Street draws its continuing appeal by reaffirming ideas of faith in a modern, often-cynical world."1
"Reaffirming faith in a modern, often-cynical world" is what our business is all about as believers—not a faith in St. Nicholas or Father Christmas—but in the truth of the enchantment and wonder of the Almighty God of the universe who came to mankind as a Babe in a manger. So many today don't buy it—or at least they seemed unmoved by the reality of Christmas in the way they live their lives. The net effect of a lack of faith in Christ is to turn off the color to life; to become like little Susan Walker in Miracle on 34th Street, whose childhood was dour, expressionless, unromantic, and hopeless.
Unbelief turns off the color and turns down the sound of life as it was meant to be lived. But, faith in Christ, and faith in the God who changes things, who interrupts our lives with the glorious news of salvation by repentance and faith in Jesus, turns on the sound, lights up the soul, and causes mute men to shout for joy!
Just ask Zechariah.
In Luke 1:67 we have what is often called the Benedictus, from the first words of the prophecy: Benedictus esto Dominus Deus Israelis, meaning, "Blessed be the Lord, the God of Israel." And in this Song of Zechariah, which is really a Holy Spirit inspired praise and prophecy, there is enough Gospel to turn the lights on in our lives.
Let's look at Zechariah's Song. As we examine this Song in light of the Singer's life, we might remark that this Song is:
The Song of a Heart Set Free (vv. Luke 1:59)
The father of John the Baptist, the holy prophet of God who preached repentance and faith and announced the arrival of Messiah, was a "righteous" man, "walking in all the commandments and ordinances of the Lord blameless" (Luke 1:6). The old priest and his wife, Elizabeth, had no children and had been praying for a child. But, time and age seem to conspire together to close the door on that. He was a good man. But his faith was suspect. In a dramatic scene, while Zechariah was ministering in the Temple, an Angel of the Lord told him that his barren wife, Elizabeth, would have a child—not just any child, but a child named John whose birth would signal a new day of rejoicing for many.
What did Zechariah do? He had an answer that sounded like Natalie Wood's character before she believed: "How shall I know this? For I am an old man, and my wife is well advanced in years?"
The Angel said, in effect, "I just came from God! That is how you know!" So, as a result of his unbelief, which is named as such by the Angel, Zechariah is made mute until the Word of the Lord is accomplished.
Mute. The sound turned off in his life. The judgment of God for his sin of unbelief matched the character of the sin: emotionless, expressionless, stilled, and lifeless.
Freedom Came Through Scribbling out a Name in Faith
Every aspect of the Word of the Lord was being brought about. Elizabeth was with child. She was filled, we are told, with the Holy Spirit as was the child within her. Unbelieving Dad is in quiet judgment, but by this time quite aware that God's Word is coming true.
In a dramatic scene, the last part of the prophecy of the Angel is unveiled. At the circumcision of the child, where the "Naming Ceremony" occurs, the priest asked, like I have at infant baptisms:
"What name is given this child?" Zechariah couldn't speak, so Elizabeth did. Everyone expected that his name would be Zach, Jr. (v.Luke 1:59), but Elizabeth surprised everybody and said, "No, he shall be called John."
Names were important to the Hebrew people. There was no name in their family like that. They questioned her about it. While the debate was going on, old Zechariah interrupted, with some scribbling on a tablet: "His name is John."
I love that! The scribbling was an act of faith by a man under judgment. From there, we see in verse 67 that the Holy Spirit came upon him and he preached like he had never preached before.
"Blessed is the Lord God of Israel, for He has visited and redeemed His people."
Some of you have seen what God has been doing in your lives. Faith for you today may be a little scribbling as you name what God has done for you. You're not ready yet to give a great testimony, but you can scribble out, "Jesus Saves Sinners!" You're not ready to preach any sermons, but you ought to be able to scribble out and name what happened to you, "God was in it! God did this! God is on my side! Praise His Name!"
The Song of a Heart Set Free
Socrates taught for 40 years, but his life and teaching have made no songs. Plato taught for 50 years, but he did nothing to cause the human soul to blossom with life. Yet, Jesus came and lived for only 33 years on this earth and taught only three years. His teachings, as well as His Person, His Promises, and His Power have inspired the souls of Raphael, Michelangelo and Leonardo de Vinci to paint glorious scenes; the hearts of Dante and Milton and Donne to erupt in poetic verse; and the Songs—O the greatest music and Songs of the Ages came from those whose lives were touched by Christ: Haydn, Handel, Bach, and Mendelssohn. All of these men composed to the praise of Jesus Christ. Indeed, it is said that Jesus Christ changed Mendelssohn's music from a minor key to a major key.
This is the picture of what happened to Zechariah. The music of the Lord invaded his soul. It is the music of wonder and joy and freedom when the Word of the God comes in power to announce that salvation is at hand.
I tell you that there is nothing I desire more than to preach the Word to you and turn on the lights, to turn on the color of living and see unbelieving souls burst forth with a song of a heart set free. O dear friend, let this Advent Song be yours today.
Now, let's get to the Song itself. As I said earlier, this Song is a praise and a prophecy. The first part of the Song is a praise and it is filled with worship for the Covenant God of Israel. The praise of the Lord is seen as Zechariah proclaims, "He has looked after His people and brought about redemption."
Now for any who think that old Zechariah was interested in political redemption for a nation, please look at Luke 1:74 and see that this Redeemer will bring freedom unto holiness and righteousness. In Luke 1:77 he preached about knowledge of salvation and remission of sins and a light to escape from the shadow of death. This Song praises God for deliverance from sin and the reign of the devil in the world. This is the announcement of a giant movement on the divine eschatological clock. A new era is upon mankind with the coming of Christ.
Now all of this together shows us a new way of thinking. Zechariah was a double-minded man and too fleshly to see what God was up to. But, now, he burst forth with a new Song.
The Song of a Mind Made Clear (vv. Luke 1:69)
In Luke 1:69, in this praise portion, Zechariah affirmed what Mary understood: The covenant of grace. Zechariah wove together the promises to David (v. 69), the promises to the prophets (v. 70), and the extent of the promises (since the world began v.70).
This reveals a mind made clear. Now Zechariah believed. His mind, previously clouded by religion by a hermeneutical approach that underestimated the love and grace of God, finally understood. His boy, John, would announce the arrival of the Redeemer. God's Promises were here!
The minds of men without Christ are clouded. But, more germane perhaps, is the fact that the minds of so many religious folk are clouded.
• By a failure to grasp the theme of Scripture
• By a dependence on religion, ceremony, where the reality becomes buried beneath the symbol
• By a deep-seated unbelief in the supernatural power of God and inability to see past their own experience, born out of a lack of faith in the God of Scripture.
Revival historically has been an act of God that destroys this sort of thing and transforms religion into a living relationship with the living God. People began to "think thoughts after God" because their minds are made clear. God is calling us to a vibrant Father, to an expectation of the power of God in our lives. He is calling us to clear our minds of bad, wrong, erroneous thoughts that lead to dull living if not downright sinful living.
Christ came. He was born. He died. He rose again. And nothing can be the same again.
The Song of a Soul Revived (vv. Luke 1:74)
Zechariah's songs, if you will, speak of the practical and metaphysical (transcendental) effects of the birth of Christ to the nation of Israel. Practically he says the key to victory over enemies is the coming of Christ. Transcendentally he says that this releases signals (v.74) the ability to worship God without fear, in holiness and righteousness.
What is Zechariah singing about?
The coming of Christ releases the true believer from the tyranny of others to live before the face of the Lord. This is what Paul was writing of in Romans 8:15:
For you did not receive the spirit of bondage again to fear, but you received the Spirit of adoption by whom we cry out, "Abba Father." The Spirit Himself bears witness with our spirit that we are children of God, and if children, then heirs – heirs of God and joint heirs with Christ, if indeed we suffer with Him, that we may also be glorified together.
And in Galatians 4:4:
There is one body and one Spirit, just as you were called in one hope of your calling; one Lord, one faith, one baptism; one God and Father of all, who is above all, and through all, and in you all. But to each one of us grace was given according to the measure of Christ's gift.
A Christian who is happy and joyful is a true Zechariah who has had the renewal of the soul. This is a free man who is singing about his new found relationship with His God because of Christ.
Conclusion
Zechariah concludes his song with a prophesy over his son, John. John will be a prophet (v. Luke 1:76); lead the way (v. 76); and preach on how to be saved (vv. Luke 1:77). John, Zechariah's son, will lift up Christ as the Light to those who sit in darkness and the shadow of death, to guide our feet into the way of peace.
In the end, this is "A Joyous Song for Sad People." It's not "the blues," which is a Sad Song for Sad People, but a joyful and triumphant invitation to people living in darkness to embrace the Light of Jesus and be released from the shadow of death. It is an invitation to have the lights switched on in life; to have the color turned up in living.
Jesus is Life, and without Him is death. Turn to Him today and live. Meditate upon Him and enjoy life rather than be crushed under it.
It's a joyous Song for sad people who have no peace. In Christ there is perfect peace.
The old Dutch scholar, William Hendriksen, listened to the music of Zechariah's song and remarked that his exuberant song has objective and subjective tones to it:
Objectively it amounts to reconciliation with God through David's horn, the Rising Sun, the Messiah. Subjectively it is the quiet and comforting assurance of forgiveness and adoption. It is the smile of God reflected in the reconciled sinner's heart, the shelter from the storm, the hiding-place in the shadow of His wings, the stream that issues from the fountain of grace. To that peace the Rising Sun directs our feet.2
Do you enjoy that peace today?
This Song arises from a heart set free, a mind made clear, and a soul renewed. Across the ages and through the presence of the Lord today, this is your invitation to end the stillness of your soul and muteness of your life without the Spirit of God in you.
Dr. Michael Milton (Ph.D., University of Wales, Lampeter) is an ordained minister and long-time pastor in the Presbyterian Church in America. He serves as the fourth chancellor and chief executive officer of Reformed Theological Seminary, and is a regular contributor to christianity.com and other Salem Web Network sites such as Crosswalk.com, BibleStudyTools.com, and Preaching.com. Find more of his articles and reflections at http://michaelmilton.org.
_______________________________________
1. Quoted from the University of Michigan Information Services home page.
2. From The New Testament Commentaries: The Gospel of Luke (Baker Books, 1978), 129.