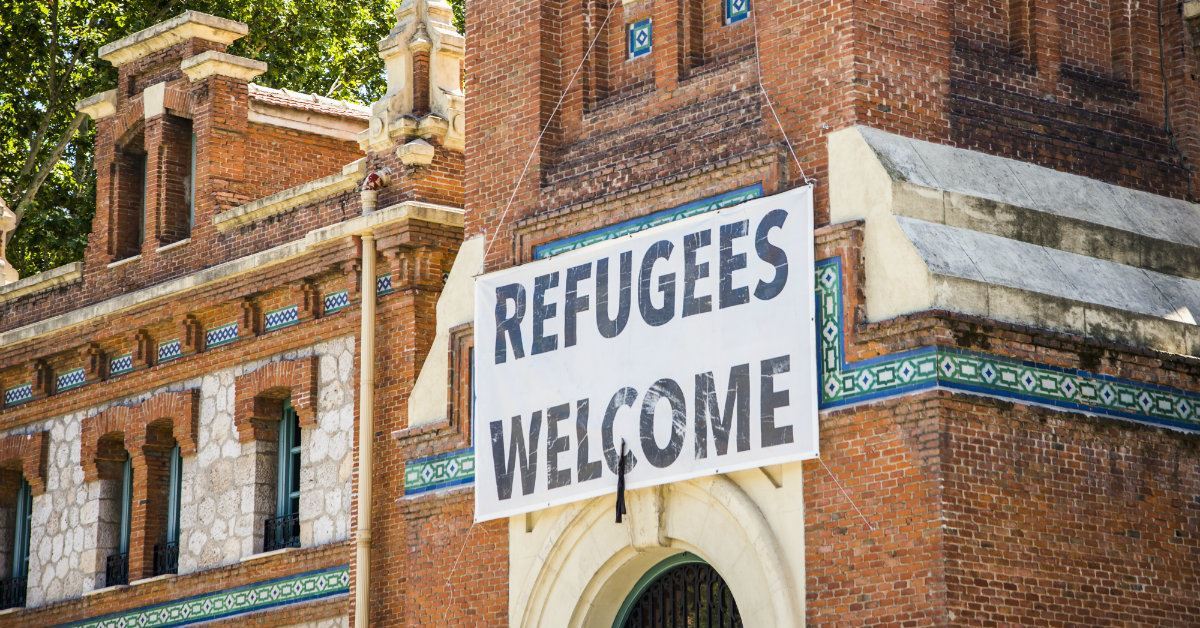 This article is adapted from the eBook, Thinking Biblically about Immigrants and Immigration Reform from the Evangelical Immigration Table. Click here for your free copy.
While many immigrants are already Christians when they reach the United States, many others are not. By the classification criteria of the Southern Baptist Convention's International Mission Board, there are 361 unreached people groups — ethnic groups in which there are few if any known followers of Jesus — present within the boundaries of the United States, more than any other country except India and China (J. D. Payne, Strangers Next Door: Immigration, Migration and Mission (Downers Grove, IL: InterVarsity, 2012), 63).
What is The Great Commission? "Go and Make Disciples"
The Great Commission, Jesus' final instructions to his disciples before his Ascension, to "go and make disciples of all nations" (Matthew 28:19) is at the center of most evangelicals' understanding of God's mission. American evangelicals have historically sent missionaries throughout the globe, with a particular concern for reaching those who had not yet had the opportunity to hear the gospel.
We should always be committed to ensuring that the gospel reaches every corner of the globe, but we could be overlooking a profound opportunity for God's mission if we fail to recognize that "the nations" are also present within our own communities as a result of migration.
The Importance of Our Religious Freedom
In the U.S. context, immigrants arrive into a country blessed with religious freedom, where Christians (like those of any other religious tradition) can speak of faith freely, and where immigrants encountering the story of Jesus are free to either embrace or reject it, without governmental interference. That's certainly not true of every country from which immigrants come, including countries where sharing the gospel or converting to the Christian faith are illegal.
It's vital that American Christians approach newcomers from different religious traditions with respect, recognizing that, as people made in the image of God, they have the autonomy to decide for themselves how (or whether) to respond to the claims of the Bible and that protection of religious freedom means standing for the rights of those of other faiths. Real evangelism is not a high-pressure sales pitch or coercive in any way, but rather is an open invitation to a relationship with Jesus (Lausanne Movement, "Manila Manifesto," 1989). When the U.S. church is faithful in loving its immigrant neighbors — without any pretext to our friendship — our actions will very often generate questions about what motivates us, and the opportunity arises to "give an answer to everyone who asks you to give the reason for the hope that you have," sharing the truth of the gospel "with gentleness and respect" (1 Peter 3:15).
Political Issue, or Opportunity for Evangelism?
Unfortunately, many evangelicals view immigration primarily through the lens of a political narrative, which could lead to missing out on this opportunity for joining God in mission. According to LifeWay Research's polling, most American evangelicals think of the arrival of immigrants in their community as a "threat" or a "burden" of some sort, but most do not consider it to be "an opportunity to introduce [people] to Jesus." That immigrants who do not yet know Jesus, some of them from entirely unreached people groups, are arriving into U.S. communities is irrelevant if Christians are afraid or otherwise uninterested in interacting with them: At present, fully six in 10 adherents of non-Christian religious tradition in North America (many of whom are immigrants or their children) say they do not even personally know a Christian (Abby Stocker, "The Craziest Statistic You'll Read About North American Missions," Christianity Today, Aug. 19, 2013).
Reflecting on the demographic changes in the U.S. fueled by immigration, Albert Mohler, president of The Southern Baptist Theological Seminary, observes, "We've never faced such a Great Commission responsibility" (Albert Mohler, "The Briefing," Oct. 22, 2014).
If we approach immigration and — more important — immigrants themselves purely from a political perspective, we will fail to live up to this Great Commission responsibility and miss a historic opportunity. That's not to say that public policy is unimportant: Indeed, it directly affects the lives of millions of people, including many members of the Christian family and many others whose future access to the gospel could be a casualty of restrictive immigration policies. Furthermore, the witness of the church is marred if followers of Jesus are hostile to immigrants, or are merely silent when such hostility is perceived.
On questions of public policy, Christians may come to different conclusions as they seek to apply biblical principles. When it comes to how we interact with our immigrant neighbors, the specific commands of the Bible leave less room for debate: We are called to show Christ-like love for our neighbors, including immigrants, and to share the good news of salvation to those of every nation.
Publication date: July 30, 2019
Image courtesy: ©GettyImages_MarioGutiérrez
For more on this subject from the Evangelical Immigration Table, check out:
THE GREAT COMMANDMENT: APPLYING THE BIBLE TO CARING FOR REFUGEES AND IMMIGRANTS?
HOW IMMIGRANTS FIT INTO THE BODY OF CHRIST AND THE LOCAL CHURCH
"GO AND MAKE DISCIPLES" – DOES THE GREAT COMMISSION APPLY TO IMMIGRATION?
HOW TO RESPECT THE GOD-GIVEN DIGNITY OF EVERY IMMIGRANT
WHY GOD WANTS US TO PROTECT THE FAMILY UNIT OF IMMIGRANTS AND REFUGEES
WHAT DOES THE BIBLE SAY ABOUT IMMIGRATION AND HOW SHOULD CHRISTIANS RESPOND TO ILLEGAL IMMIGRATION?
WHAT DOES THE BIBLE SAY ABOUT BORDER SECURITY AND SHOULD CHRISTIANS SUPPORT THEM?
The Evangelical Immigration Table is a place where evangelical Christians of various denominations, theological traditions, ethnicities and political perspectives gather together, just as in the Bible the table represents hospitality and is the place where believers come together, united by Christ. The Evangelical Immigration Table exists to encourage distinctly biblical thinking about issues of immigration, providing discipleship resources focused on immigration from a biblical and missional perspective as well as advocating for public policies consistent with biblical values, specifically restitution based immigration reform.