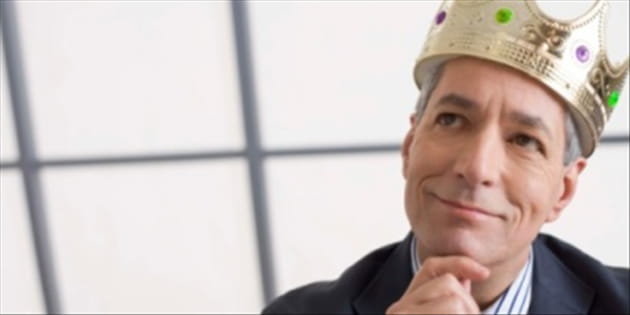 I am continually struck by Jesus' teaching in Luke 18:9. There are so many angles by which I am instructed, convicted, refreshed, and amazed.
Jesus tells us that he told the parable to some who trusted in themselves that they were righteous. In other words, they did not need him. They were good with their own ability to earn and maintain God's pleasure through their obedience/holiness. At the heart of the parable Jesus shows that in order to really need him you must first really that you don't need yourself. Our lack of righteousness makes Jesus appealing while our perception of righteousness makes Jesus appear, at best, to be an adornment and at worst, to be an insult.
We notice that the guy in Jesus' cross hairs is bragging on himself in the temple. Can you even begin to measure the level of self-righteousness that this guy has? Consider where he is. He is in the Temple, God's meeting place with his people, and he is going on with how good he is and how bad he isn't.
This is reproachable.
But consider also, that he is running through his self-righteous resume to God! To GOD?! I wonder how many towers of self-righteous babble are daily constructed and aimed at the heavens as people work to make a great name for themselves?
I have found that it is customary for legalists to keep these types of lists nearby. Some do so on paper, others on their phone, and still others in their minds. At any rate, the list is easy to find and often times the front line defense in the battle against a guilty conscience or questions from without. After all, who can argue with such a resume?
But the Christian on the other hand does not carry about lists of our good deeds. We don't because we can't. We are sinners. I could make a list of my good deeds, but it would amount to a post-it note on the backside of the tractor-trailer of my depravity. And the post-it note would read "all of grace." I am a sinner.
Thankfully, Jesus came to save such people. He says in Mark 2:1, I did not come to call the righteous but sinners! What great news!
As a Christian, I am acutely aware that Jesus did not come to congratulate me on my good works but to confront me about my sin.
Furthermore, that confrontation is not the end! He also came to save me from it. He lived the perfect life that I couldn't (John 8:29) and died the sinners death that I deserve (Rom. 6.23) and rose from the dead for me (Romans 4:25). Therefore, my life is intricately bound with the death of Jesus (Galatians 2:20).
What's more, the good works that I now do are demonstrations of God's powerful grace working in my life. Therefore, even the good that is done is a footprint of grace. I should be striving after holiness and laboring for good works (Hebrews 12:14) but these good works are always the fruit and never the root of my acceptance before God. The reason why anyone could stand blameless before a holy God is because of the imputed righteousness of Christ (Romans 5:1; Romans 8:1).
As a result, I have no grounds for boasting in myself (1 Corinthians 1:30). My boasting is in and through Christ and him crucified for me (Galatians 6:14).
The gospel teaches me that I am the one who put Christ on the cross by virtue of my sinful rebellion. I walk about with the callouses on my hands from swinging the death hammer at his crucifixion, I am a player in the drama. I have a hoarse voice from yelling for his head. And I, like Martin Luther said, walk around with the nails from the cross in my pocket. I am a player in this drama.
Therefore, I don't and can't keep lists in my pocket because there are nails in my pocket and the hymn of Christ's obedience for me on my lips.
Erik Raymond is pastor at emmaus bible church in Omaha, Nebraska. He and his wife, Christie, have six children. You can follow Erik on Twitter @erikraymond and read his blog at ordinarypastor.com .