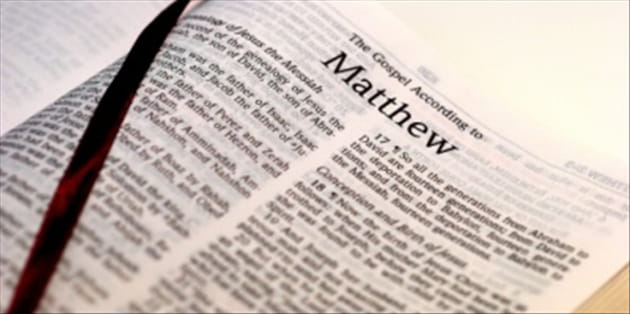 When Van Halen's album 1984 hit the record stores, many a young lad, myself included, signed up for piano lessons. This was because the great guitarist, Eddie Van Halen, learned to play piano and proceeded to compose the hit single of that album—one still played at many NBA tip-offs—"Jump."
In six short lessons I learned how to master this melody, which in those days was enough to impress friends, woo girls, and justify the expense of ten-dollar lessons. My performance at the junior high talent show was enough to bestow upon me that prestigious adjective-noun combination—rock star.
I entered the stage. The spotlight moved across my face and fingers. Cameras flashed. A sixth grade girl fainted. Wearing black dress pants, a white shirt, one glove, cool sunglasses, and (yes!) a skinny piano tie, I sat on my poorly padded bench and bum before my Korg 500 digital synthesizer and played perfectly the rudimentary bass line and monotonous melody of Van Halen's masterpiece.
I'm not certain if such an introduction to a Gospel is sacrilegious or just silly. I intended neither. I actually intended to get your attention in order to make a basic point about music and to show how such a point can and does relate to our study of any piece of literature, notably Matthew's Gospel. The point is this: just as every good song has a melodic line (a tune that brings unity to the whole by its recurrence)—think of the chorus of "Jump" or "Ode to Joy" of Beethoven's Ninth Symphony, Fourth Movement—so too does every book of the Bible.
I'll put it this way. The four Gospels—Matthew, Mark, Luke, and John—all sound the same. That is, they all have a similar bass line. It's as simple as the two C notes I learned for that Van Halen song. They focus on the same person (Jesus); and they were written for the same primary purpose (conversion to Christ; see John 20:31). In all four we hear those same deep, steady notes of Jesus as the Son, Savior, and Christ. We behold him as a miracle-worker. We hear his teaching and his call to faith and repentance. We encounter his passion, death, and resurrection. In these ways, all four sound the same. They have the same bass line. Yet each Gospel has a distinct melody of its own. And just as we can recognize the melody of "Ode to Joy" each time we hear the first four notes or "Jump" when we hear the first four chords, so can we recognize Matthew's melody if we hear the recurring themes.
Like a fine symphony, Matthew's melodic line resurfaces time and again through each chapter, oftentimes like a cello quietly playing in the background, until finally we come to the finale, where the whole orchestra, chorus, and even the audience stand up, play, and sing in one voice! This happens in the last three verses—the Great Commission. Listen for yourself. Listen for the culmination of all the subtle and strong sounds.
And Jesus came and said to them, "All authority in heaven and on earth has been given to me. Go therefore and make disciples of all nations, baptizing them in the name of the Father and of the Son and of the Holy Spirit, teaching them to observe all that I have commanded you. And behold, I am with you always, to the end of the age." (28:18–20)
Underline all the all phrases: "all authority," "all nations," "observe all" (cf. "always" in v. 20). Those are the same three notes found in 1:1–2:11 and found, as we will see throughout our study, everywhere in this Gospel. If it helps, you can think of it like this. Here's my prosaic summary: Jesus has all authority so that all nations might obey all he has commanded; or more simply and poetical, like this:
All authority
All nations
All allegiance
I don't like to say any one passage in the Bible is more important than another, for they are all divinely inspired, but I will say that if you understand the Great Commission in its context, you will very well understand the Gospel of Matthew.
Douglas Sean O'Donnell serves as Senior Pastor of New Covenant Church of Naperville, Illinois. He is the author of several books including his latest, Matthew: All Authority in Heaven and on Earth (Crossway). The above excerpt was taken from the introduction of this commentary, and is reprinted here by permission (Crossway Books, 2013).